Indianapolis drug rehabs, and treatment centers across the state have been put in place to help try and curb the overarching drug epidemic that has affected numerous Indiana counties and led to the deaths of thousands of Hoosiers each year over the past two decades.
While Indianapolis and major cities around the country get a lot of media attention, the opioid crisis in general is something that affects small rural communities, sometimes more harshly than urbanized, highly populated cities.
Indiana is no different.
Small rural counties around the state are being disproportionately affected by the opioid epidemic and the broader drug crisis that causes tens of thousands American deaths each year.
To better understand how the opioid crisis is affecting the state of Indiana and how rehabs in Indiana may be able to help the population, it may be best to breakdown the problem on by the county. For some of these counties that have low population, it is best to look at overdose rates rather than raw numbers as it accounts for their smaller population.
So, let's dive into this issue and take a look at some Indiana counties that are dealing with drug problems.
The Problem In Indiana
Scott County
As mentioned above, the opioid crisis is something that disproportionately affects smaller, more rural communities. Scott county in Indiana is near the southeastern border of the state and is one less populated counties in the state. With that said, the county is one of the worst when it comes to drug poisonings and overdoses.
According to data from the Indiana State Department of Health, in 2016, the county's overall rate of drug poisonings per 100,000 people was almost 300 percent higher than the state average. Specifically, the county had an opioid overdose rate that was 500 percent higher than the state average.
Scott County is one of the most severely affected counties but there are a number of other rural counties that are seeing the destructive effects of the opioid crisis.
Jackson County
Jackson County is in the southern part of the state and despite its small population, there are a number of concerns when it comes to drugs and overdoses in Jackson County, especially for opioids.
According to the Indiana Prevention Resource Center by Indiana University, in 2017 the county had an opioid poisoning rate of 27.3 per 100,000 people much higher than the 17.6 state average. Similarly, the county had a prescription rate that was higher than the state average, with over 10,000 opioids being dispensed for the small county.
Clark County
While less populated, rural counties are some of the most affected areas, it doesn't mean that counties with higher populations don't deal with the same issues. Clark county is one of the more populated counties in the state, despite this, citizens in this county still deal with a number of issues related to the opioid crisis and drug epidemic.
According to state data, per 100,000 people Clark County had 161.2 emergency room visits involving heroin, a rate that was 54 percent higher than the state average of 104.5 visits. On a similar note, heroin a serious problem in the county. The county had an emergency room visit rate of 131 per 100,000 people for cases that involved heroin, this is 85 percent higher than the state average of 70.7 visits.
These numbers are incredibly high, but they don't even compare to some other counties, such as Fayette County.
Fayette County
Fayette County is another low-population county that has been ravaged by the drug epidemic and opioid crisis in the state.
According to the Indiana State Department of Health, the county averaged 235.7 opioid-involved emergency department visits in 2016, that's 125 percent higher than the state average that year. Similarly, the rate of heroin-involved emergency department visits in Fayette County was almost 150 percent higher than the state average.
Overall, the county had a drug poisoning rate that was three times the state rate.
Marion County
Marion County is the most populous county in the state and is home to Indianapolis. In Indianapolis, drug rehabs have become more and more prevalent as citizens have been dealing with the effects of the opioid epidemic. In fact, episode treatments in the county were one of the highest throughout the state.
There were over 4000 substance use treatment admissions in Marion County. As the number Indianapolis drug rehab facilities continues to grow, more and more citizens from Marion county and surrounding locations will be able to get the care that they deserve.
It is especially important to build this type of recovery network in Marion County, Indianapolis, and surrounding locations for a number of reasons. First, Indianapolis is close to the center of the state, equidistant to most other areas. This means that the patient can come from all over Indiana to get the help that they need. Second, while other surrounding rural areas are less populated, there are higher actual numbers of people who need help in these types of high-population and urbanized areas.
In fact, in 2017 alone, there were over 400 accidental drug overdoses. That number has nearly quadrupled since 2010 and there was a 17 percent increase from just the year before.
Overall, Indianapolis and Marion County make up a large percentage of the total drug overdoses that occur each year in the state. In Indianapolis, drug rehab facilities are helping curb these issues and helping to reduce the number of people struggling with substance abuse problems.
These are just some of the counties that we are looking at. There are a number of other locations across the state that may be in even worse conditions.
What Is Being Done?
While there have been a number of initiatives and legislative efforts to try and bring the opioid crisis to heel on the national level, states are not just sitting back and waiting for help. Many states, including Indiana, have made it a priority to try and go after this problem head on. At the state level, the Indiana government, as well as local businesses, community leaders, and organizations have joined together to overcome this issue.
NextLevel Recovery
One initiative that is being done on the state level includes the NextLevel Recovery Plan in Indiana. The plan was developed by Governor Holcomb and other public and private partners. There are a number of different projects associated with this plan, but the end goal remains the same: help those with addiction and help prevent the problem in the first place. This recovery plan has been in place for a few years and some agenda items have included establishing increased drug treatment options, increased access to opioid treatment locations, prioritizing the prescription drug monitoring program, improve the state's reporting of drug overdose deaths, and more.
Currently, for 2019, the NextLevel Recovery plan is looking to do a few things including establishing a medication-assisted treatment pilot program for inmates and provide more money to help initiative evidence-based family recovery courts. In general, this initiative is making a big effort to improve Hoosier access to treatment for all those who need it, including those already in prison.
RALI Indiana
RALI (Rx Abuse Leadership Initiative) Indiana is a coalition of business and community leaders who are joining together to fight against Indiana's opioid epidemic. This organization works alongside state leaders and help those who are fighting addiction all over Indiana, from the rural to the urban communities.
Specifically, the organization works to educate citizens about the importance of safe disposal of prescription medication and to help remove the stigma surrounding addiction. RALI also works to help people look for and understand possible warning signs of drug use or misuse.
United Against Opioid Abuse
The United Against Opioid Abuse Initiative is a three-year program in ten counties throughout the state with the overall goal to understand the issues that many addicts and their families may face. It also works to examine the resources available to them and how to engage in the community to find a solution to the opioid epidemic.
Rather than looking at this issue in too broad of a sense, the United Against Opioid Abuse Initiative was created to help combat the opioid epidemic at the local level. For example, the initiative looked at a number of Indiana counties specifically to learn where they are now and how they may be able to improve.
The organization works with community resources, coalitions, and stakeholders to gather data, improve resources and services, and identify gaps and impediments in treatment that can make it difficult for someone to get the help that they need. Overall, the goal is to create a long-term plan and timeline to address the crisis.
As one can see, the state has done a lot to try and curb this problem and help patients overcome, however many of these are preventative issues to try and stop people from dealing with substance abuse problems in the first place, but this ignores the people who are already dealing with addiction issues.
This is where Indiana drug rehab facilities can help.
Indianapolis Drug Rehab
Overall, there is a lot that needs to be done to help the state of Indiana with the current drug epidemic that they are suffering from. According to some sources, the state ranks 13th in the country in terms of overdose death rates, with the state seeing a huge spike in 2016 in nonfatal overdoses.
Landmark Recovery is a drug rehab in Indiana that can help Indianapolis citizens and people with substance abuse disorder in surrounding locations. Landmark Recovery is located in Carmel, Indiana and is dedicated to providing our patients with the highest quality of care possible to make long-term sobriety attainable.
At Landmark, our patients will be exposed to a number of different types of treatment and evidence-based therapies to help them overcome addiction.
To begin treatment, many patients will go through medically assisted detoxification program to help them get passed the initial withdrawal symptoms associated with newfound sobriety. Early withdrawal symptoms can be uncomfortable, and even life-threatening in some cases. This is why ensuring that detox is supervised and not done at home is so important.
Following detoxification, patients will go through a number of different treatment programs to help them learn more about addiction and strategies that they can implement to overcome their respective substance abuse problems. For instance, during cognitive behavioral therapy, one of the many forms of therapy that Landmark can offer, patients will work with clinicians to understand images and subjects that can trigger them to use and crave substances. From there, clinicians will work with the patients to overcome this and alter this line of thinking to help them when they are discharged from an inpatient facility.
Following and inpatient facility, patients generally will go through outpatient treatment to help them continue their recovery plan while re-adjusting to independent living as a newly sober individual. The outpatient portion of recovery is helpful as 30 days after sobriety is one of the most difficult times for those in recovery. Luckily, outpatient can provide people with the resources and support that they need to stay on track and stay committed to recovery.
Landmark Recovery specializes in detoxification, inpatient treatment, and outpatient services. Landmark takes a holistic approach to treatment and utilizes evidence-based recovery programs that have been proven to help patients conquer addiction and achieve long-term sobriety.
Next Steps
Landmark is a premier Indianapolis drug rehab and can help people from all over Indiana overcome their respective substance abuse problem. Landmark Recovery is a drug and alcohol recovery center that is dedicated to providing our patients with the highest quality of care possible to help them conquer their respective addiction. Landmark's goal is to help 1 million families over the next 100 years.
If you are in one of these Indiana counties that are dealing with problems associated with the opioid crisis in Indiana, you may want to reach out to our Indiana drug rehab about an individualized treatment plan and how we can help. Please don't hesitate to call and learn more about what we can do for your loved one today.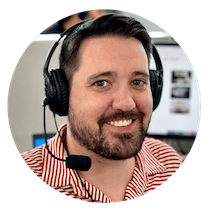 Choose Recovery Over Addiction
We're here 24/7 to help you get the care you need to live life on your terms, without drugs or alcohol. Talk to our recovery specialists today and learn about our integrated treatment programs.