IU School of Social Work Provides Mental Health Care in Rural Counties
Published: Feb. 15, 2023 | Updated: Feb. 16, 2023, at 1:46 PM (CST)
Indiana public health officials and local libraries have partnered to provide behavioral therapy in rural communities across the state. FOX59 first reported about "Because You Matter," a new program offering free "telehealth well-being appointments" at six rural Indiana libraries:
The service is provided through a partnership with the Indiana University School of Social Work, the Indiana University Center for Rural Engagement and the Indiana Office of Community & Rural Affairs, which set aside $200,000 for the program in 2022.
The services are available until April 28, 2023.
How Does "Because You Matter" Work?
IU graduate students studying social work provide online therapy under the supervision of university faculty members, many of whom are licensed social workers. Hoosiers book an online therapy appointment at one of the county libraries. They must be 18 years or older to participate but don't have to be county residents. State public health officials say libraries offer private, intimate settings where participants can open up about mental health struggles.
"The great thing about libraries, they are a community hub, they're a trusted hub," Todd Burkhardt, director of campus partnerships at the Indiana University Center for Rural Engagement, told FOX59. "There's no stigma at all associated with going to a library. You can go to a library for all kinds of reasons."
Expanding mental health care access in rural counties
The Because You Matter program addresses the need for specialty mental health care in rural areas across America. Research shows that many rural residents live in areas with limited mental health providers. According to the Journal of Clinical and Translational Science, 65% of nonmetropolitan counties don't have psychiatrists. Additionally, over 60% of rural Americans live in designated mental health provider shortage areas. 
Studies have also found that people who struggle with mental health problems, like depression and anxiety, may use drugs and alcohol to cope, or "self-medicate." Repeated substance use can lead to drug addiction.
All six of the participating counties have a population between 9,000 and 46,000 residents. Local health officials say without enough inpatient and outpatient services, some county residents have to drive up to an hour for treatment.
"We are maxed out, and we need more," said Angela Cox, administrator of the Henry County Health Department, a county of just over 48,000 residents.
Learn more about mental health treatment services
Visit the Because You Matter program website for more information on booking a telehealth appointment. If you or someone you know struggles with drugs or alcohol as a result of mental health problems, you could benefit from behavioral therapy at a licensed treatment center. Call 888-448-0302 to speak to a treatment provider. Click here to find a treatment center in Indiana.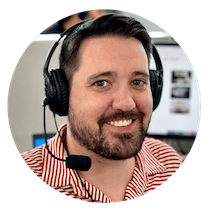 Choose Recovery Over Addiction
We're here 24/7 to help you get the care you need to live life on your terms, without drugs or alcohol. Talk to our recovery specialists today and learn about our integrated treatment programs.