Outpatient treatment accommodates people who are ready to step down from inpatient or residential care, but it can also be a great starting point for those needing a lower level of care.
After spending time in an inpatient treatment center, many substance abuse patients elect to participate in an intensive outpatient program (IOP) due to the flexibility it provides. It's also an option for those who go through detox, but don't enter into a residential setting.
Who is a good candidate for IOP?

In IOP, patients can maintain their normal routine during the later stages of their recovery while continuing to receive support. This option is especially helpful for those who have young children, are the sole provider for their household or can't afford to lose their job due to a lengthy leave of absence.
One of the key reasons people consider IOP is because it alleviates some of the fear caused by inpatient addiction treatment. Residential treatment can seem overwhelming and financially daunting. IOP removes most of the risk, making it more accessible to those who need it.
IOP provides community support

Often, isolation is one of the biggest threats to recovery from addiction, which is why inpatient programs work to create a sense of community amongst patients. But even if patients have a support network of family and friends once they leave inpatient care, IOP can provide the best of both worlds — support at home and with a strong community of peers in recovery.
Joyce Willis, a licensed professional counselor in private practice says, "Intensive outpatient centers can provide a step down from an inpatient center, so clients are not just put back into the real world with no safety net.
"Intensive outpatient centers help clients — who are struggling with addictions, or past trauma and mood disorders — look at the dynamics that led to their present condition in order to understand the past so they can face the future with confidence.
"They provide a safe, supportive environment to help clients put learned tools into practice and to learn new tools that will give them an opportunity for a successful life. Ultimately, intensive outpatient centers help clients build responsibility and confidence so they can transition into a life of recovery."
IOP is generally less expensive than inpatient treatment

Another benefit of IOP is its cost. It's significantly less expensive than inpatient recovery. Many IOP programs are under $10,000, while inpatient programs can run $40,000 or more. Addiction centers nationwide vary in price for each level of care. People with more severe substance use disorders likely need extended and more intensive treatment. Intensive care generally is more expensive than standard treatment.
What does IOP include?

Among the services most frequently offered through IOP are:
Individual therapy — working 1:1 with a counselor to discuss negative patterns of behavior, existing mental illness or past trauma.
Group counseling — working with peers who are also recovering from drug and alcohol abuse to support one another and develop life and coping skills.
Family therapy — working with immediate or more distant family relationships to facilitate forgiveness or understanding.
A study published by the U.S. National Library of Medicine found that IOP programs are effective and can lead to substantial reductions in alcohol and drug use.
For an in-depth guide to what to look for — and what to avoid — when searching for an addiction treatment program, visit drugfree.org.
To determine if IOP is the best treatment option for you, and receive a full evaluation and assessment, contact Landmark Recovery at 888-448-0302.
About The Author
Freelance writer D.D. Kullman is a tennis player, snow skier, animal lover and early tech adopter. She lives in Phoenix, Arizona with her husband, Joe, and Sheltie, Koko and is an adjunct instructor at Grand Canyon University.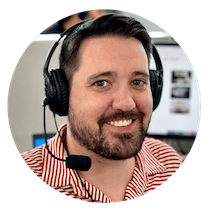 Choose Recovery Over Addiction
We're here 24/7 to help you get the care you need to live life on your terms, without drugs or alcohol. Talk to our recovery specialists today and learn about our integrated treatment programs.