These days, CBD is seen as a cure-all for aches, pains, insomnia, and anxiety. Its meteoric rise in popularity is attributable to its remarkable therapeutic benefits and its widespread availability. CBD is sold as oils, tinctures, edibles, skincare products, and much more. But is there a downside to this miraculous medicine?
What is CBD?
CBD, or cannabidiol, is the second active ingredient in marijuana. The primary ingredient, THC, or tetrahydrocannabinol, is the chemical agent that gives users the sensation of being 'high.'
Meanwhile, it can be used to treat a variety of illnesses and symptoms without the intoxicating effects that marijuana brings.
CBD is used to ease a wide range of ailments, including epilepsy-induced seizures, intense anxiety, sleeplessness, poor sleep quality, pain and inflammation caused by arthritis, and generalized chronic pain. In some formulations, it can even be used for pets.
CBD can be taken orally, smoked, added to food, or applied topically to treat different symptoms.
CBD interacts with our body's endocannabinoid system, working as neurotransmitters. The molecules send messages throughout our bodies, attaching to receptors in both the brain and the nervous system. It effectively alters the function of the body, but in the case of CBD, the alteration is for the better as it helps to decrease pain and anxiety.
The Legal Status of CBD
Although CBD is widely available throughout the United States, its legal status is regularly called into question. So is it legal? The answer is, "it depends."
While CBD is a component of marijuana, it can be derived from the hemp plant, a type of cannabis that produces only microscopic amounts of THC. Although both strains of cannabis are from the same family, the difference is dramatic. Hemp contains less than .3 percent THC, whereas marijuana can contain up to 30 percent.
According to the DEA, CBD derived from marijuana is considered a controlled substance and is, therefore, illegal in some states. Under the 2018 Farm Bill, however, hemp is considered to be an agricultural commodity. If it is derived from hemp instead of marijuana, it is not a Schedule I substance, and is therefore legal and eligible for sale in all 50 states as long as it meets certain state-issued restrictions:
The hemp must have a THC content of less than 0.3%
The hemp is produced by a licensed grower
The hemp meets both state and federal regulations
Since the implementation of the Farm Bill, federal law no longer plays a part in regulating CBD. However, you should check your state regulations and county laws carefully before purchasing.
Is CBD Addictive?
A report from the World Health Organization (WHO) states that CBD poses no risk of dependence and a very low potential for abuse. Current research concludes that there are no dangerous medical repercussions for the use of pure, unadulterated CBD.
However, there are some potential issues. CBD usage may cause side effects, including dry mouth, drowsiness, and low blood pressure. It is also largely unregulated, so it's definitely a buyer-beware market. There is a risk of mislabeling, contamination, and reporting inaccurate information on inert ingredients or chemical percentages, creating potential issues with accurate dosing and potential danger for people with severe allergies.
While CBD is generally safe to use and, by all accounts, non-addicting, you should still consult a medical professional before using CBD for medicinal purposes.
If you or a loved one is struggling with substance abuse, we are here to help. Reach out today to learn more about our programs.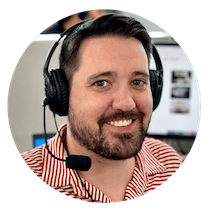 Choose Recovery Over Addiction
We're here 24/7 to help you get the care you need to live life on your terms, without drugs or alcohol. Talk to our recovery specialists today and learn about our integrated treatment programs.