Justin Bieber and Hailey Baldwin recently opened up about the couple's relationship, his rocky experience with drugs and addiction, and his own relationship with God in an interview with Vogue magazine.
Justin explained how touring in the summer of 2017 was a difficult experience for him and led to the cancellation of several shows. He was battling with depression and loneliness and needed time to reconnect with himself and God. He went to discuss some of the factors and experiences that led to his battles with addiction and depression.
"I've struggled with the feeling that people are using me or aren't really there for me, and that writers are looking to get something out of me and then use it against me. One of the big things for me is trusting myself. I've made some bad decisions personally, and in relationships. Those mistakes have affected my confidence in my judgment"
Joe Bielawa from MInneapolis, USA, Justin Bieber -DSC 0502-10.20.12 (8107452022), CC BY 2.0
Bieber's rise to stardom was a very publicized and worldwide phenomenon. His quick ascension to success was accompanied by untold riches, millions of adoring fans, and not a lot of time for reflection and self-understanding. Bieber revealed for the first time that he became hooked on drugs and alcohol as a means of coping with the high speed lifestyle brought about by fame.
"I found myself doing things that I was so ashamed of, being super-promiscuous and stuff, and I think I used Xanax because I was so ashamed. My mom always said to treat women with respect. For me that was always in my head while I was doing it, so I could never enjoy it. Drugs put a screen between me and what I was doing. It got pretty dark. I think there were times when my security was coming in late at night to check my pulse and see if I was still breathing."
Justin went on to explain how he finally turned to his pastor in order to get help for his spiraling mental health and addiction issues. In 2014, Justin returned home for an informal detox. He did not enter any formal treatment program, enlist a sober coach, or start AA, but Justin was able to get sober and get his mind state back on track.
Although he drinks alcohol socially, Justin says that he has not taken drugs since. Hailey has been sober all her life, so the two never exert pressure on each other to start drinking or doing drugs.
At Landmark Recovery, we wish Justin the best and commend him for his journey of self reflection, recovery, and working to be a better person. If you or your loved one is struggling from some type of substance use disorder, please reach out to our admissions team to get more information about treatment plans.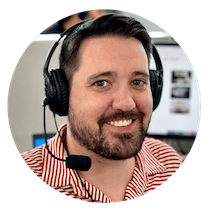 Choose Recovery Over Addiction
We're here 24/7 to help you get the care you need to live life on your terms, without drugs or alcohol. Talk to our recovery specialists today and learn about our integrated treatment programs.