Updated: May 3, 2023
Kentucky, the home of bourbon and moonshine, has laws that govern all aspects of alcohol, from purchase to possession and beyond. However, the rules, especially those around wet, dry, and moist counties, are not always straightforward. If you're a Kentucky resident, it's worth your while to learn about your state's liquor laws and stay on the right side of them.
Kentucky Alcohol Laws and Legal Drinking Age
As is the case in every state in the country, Kentucky law requires that a person be twenty-one (21) years old or older to purchase alcoholic beverages. Kentucky Statute 244.085 states:
"A person under twenty-one (21) years of age shall not possess for personal use or purchase or attempt to purchase or have another purchase for the person any alcoholic beverages. No person shall aid or assist any person under twenty-one (21) years of age in purchasing or being delivered or served any alcoholic beverages."
Non-adults under 18 caught trying to buy alcohol may be subject to juvenile offender punishments. At the same time, adults between 18 and 20 could face fines and/or jail time. Underage purchase of alcohol with a falsified ID is a criminal offense. Getting caught doing so often results in a suspended driver's license.
In venues such as restaurants, bars, and clubs where alcohol is sold to be consumed on-premise, servers and bartenders must be at least twenty (20) years old to sell, serve or accept payment for alcoholic drinks in Kentucky.
Alcohol Violations in Kentucky
It is illegal to drink or carry an open container in public or in a vehicle in Kentucky. As with the rest of the country, the legal limit when driving is a BAC of 0.08. However, you can still be convicted of a DUI if you're showing visible signs of intoxication, even if you don't meet the legal BAC limit.
Dry Counties in Kentucky
It may come as a shock, but dry counties, a remnant of the prohibition era, still exist, even in 2022. Kentucky is home to both dry (meaning the sale of alcohol is prohibited) and wet (permitting full retail sales of alcohol) counties. The state also features a handful of 'technically' dry counties that encompass wet cities and 'moist' counties, which only permit the sale of alcohol in restaurants. Overall, Kentucky's alcohol laws are quite patchy and irregular and are governed by what the Kentucky Supreme Court called "a maze of obscure statutory language."
As of July 2022, there were 10 dry counties in Kentucky.
Allen
Bath
Casey
Crittenden
Clinton
Elliott
Hancock
Jackson
Martin
Owen
Dry counties are more prevalent in Southern states, but these laws haven't stopped the movement of alcohol at all. Necessity is the mother of invention, which means that modern iterations of bootlegging are still alive and well in some regions of the south, including
Kentucky. Others simply go where the booze is, which ultimately means they are more prone to drinking and driving. Studies show that dry counties actually have higher DUI-related vehicle collisions than their wet or moist counterparts.
Understanding When Drinking Alcohol Becomes Problematic
Even if you are staying within the state's legal restrictions, alcohol can still become dangerous and problematic on a personal level. If you live in Kentucky and are struggling with alcohol abuse or addiction, call 502-309-2675 to speak to a confidential admissions specialist at Landmark Recovery of Louisville today. We're here to help you gain the confidence to choose recovery over addiction.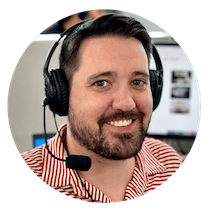 Choose Recovery Over Addiction
We're here 24/7 to help you get the care you need to live life on your terms, without drugs or alcohol. Talk to our recovery specialists today and learn about our integrated treatment programs.