A multi-year drug investigation concluded with the arrest of 69 Oklahoma-based neo-Nazis, directed by a man known as "Wolfhead," already in jail over the murder of his own teenage sister in 2012. Chance Wilson, aka Wolfhead, was sentenced to 30 more years in jail in addition to the 15 he received for the murder of his sister. Through an elaborate scheme to manage a statewide meth dealing ring, Wilson, 38, directed the Universal Aryan Brotherhood gang and more with encrypted text messages via a contraband cell phone, according to police.
Meth in Oklahoma
Despite the air time that drugs like opioids get in the news, meth is actually the leading cause of overdose deaths in the state of Oklahoma. Wilson's story is more rule than exception, sadly. In Oklahoma, there were over 600 meth overdoses in 2021 compared to just under 300 for those who died from a fentanyl overdose. On a national scale, meth overdose deaths increased by 460%, jumping up from 1.3 per 100,000 Americans to 7.3 per 100,000 Americans between 2011 and 2018.
Liquid Meth Injections Led to Overdose
Wilson's story begins in 2012, when he murdered his 16-year-old sister, Saleda. On the night of July 6, 2012, Wilson gave his sister a 20-unit injection ("units" here being a colloquial term for the numbers on the side of a syringe) of liquid methamphetamine. The next morning, he injected her twice, this time at 30 units per injection. Within ten minutes of the first injection, he gave her the second dose. Christopher Ferrell, who was there at the scene using meth with Wilson, described his sister's behavior after this as chaotic, saying she was "freaking out." They put her in the shower to help her calm down. Saleda's body was found by police later that day after her father was alerted to her being in an unconscious state on meth.
From Murderer to Drug Lord
Serving a 15-year sentence for the sororicide, Wilson found himself joining a neo-Nazi prison gang. Now a drug lord—even behind bars—Wilson is facing an increasing number of years in prison for his leadership of the United Aryan Brotherhood in scaling up the operation. Wilson will now serve an additional 30 years.
During the investigation, federal law enforcement seized 62 firearms, more than 300 pounds of methamphetamine, and over $400,000 according to the US Department of Justice. Those arrested face a total of 418 years in prison and 216 years of supervised release. While this isn't an ideal outcome for Wilson and gang, it's certainly an ideal outcome for Oklahoma.
"Criminal gangs constitute a significant threat to public safety," Homeland Security Investigations (HSI) Assistant Special Agent Robert Melton said. "Yet, even while incarcerated, criminal gang members like Chance Wilson and his cohorts continue their money laundering and drug trafficking schemes. This defendant's lengthy prison sentence and indictments of 69 other co-conspirators exemplify HSI and our partner agencies' commitment to dismantling these criminal gangs and Transnational Criminal Organizations."
Learn More
If you're in need of treatment for a meth addiction, reach out to Landmark Recovery of Oklahoma City at 888-448-0302 today. We're on a mission to save a million lives in the next century, starting with those in our very own backyard. Don't wait to get the help you need!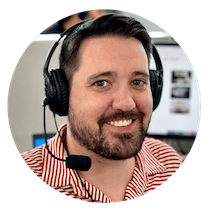 Choose Recovery Over Addiction
We're here 24/7 to help you get the care you need to live life on your terms, without drugs or alcohol. Talk to our recovery specialists today and learn about our integrated treatment programs.