The passage of SQ780 in Oklahoma this year marks another step in the state's fight to curb drug addiction and overdoses, as well as cut down on the massive incarceration rates for possession. This bill reclassified drug possession to a misdemeanor, meaning instead of going to prison, offenders would have the chance to attend drug courts and enter treatment.
District Attorneys within the state were weary of this kind of thinking, theorizing that most people with addictions probably wouldn't want to opt into the 18 – 36 months of treatment as opposed to 1 year in jail time. However, legislators have considered several proposals to help incentivize and open up treatment options to more offenders. HB 2881 would allow defendants to access drug court programs without having to proposition the District Attorney's office for approval, potentially allowing more people to access this kind of treatment if they want it.
What was once considered taboo in the state of Oklahoma and is still hotly debated across the United States is the fact that paying for treatment seems to work better than paying for punishment. Evidence from other states is showing that increasing funding for treatment before a person enters the justice system is the most cost effective way to combat substance abuse.
The passage of SQ780 has already shifted Oklahoma's Justice System away from the punitive path it was on. Drug possessions and low level property crimes accounted for a high proportion of felony cases beforehand, but in the six months after the bill passed, the number of felonies dropped by 26% compared to the same period the year before. After all, roughly 20% of Oklahoma prison admissions between 2005 and 2015 were for drug possession. The savings calculated from this bill are still being calculated, but lawmakers expect a solid windfall.
Oklahoma Drug Courts

Oklahoma's approach to drug courts is a much more hands on model than most states, and it seems to be creating results. The drug court program in the state began in 1995 and currently operates in most counties. How it works is simple and effective.
First, after a person is arrested for any drug related crime, the case against them is screen by a drug court team comprising one judge, a District Attorney representative, defense representative, a treatment court coordinator, treatment service provider, and a community supervision provider.
When offenders agree to enter the program, they are placed under the supervision of the community and required to submit to regular drug testing, attend a treatment facility, and pay any fees related to this, including the fees for rehab. The program is extremely intensive and requires multiple benchmarks and milestones to complete. It consists of 5 phases, each ranging anywhere from 3 to 6 months that grow more time intensive and difficult. Initial stages require participants to submit clean drug tests, and attend therapy sessions, while later phases require relapse prevention plans, therapy sessions, and stable employment with no days of absence. It's long and intensive, but it does a thorough job of instilling the kind of attention and hard work it takes to make recovery stick.
While these drug courts are doing an excellent job of offering treatment for minor criminals, there needs to be more investment overall to truly make an impact on the rates of addiction, abuse, and overdose within Oklahoma and across the country. One way to start is to increase federal funding to help expand health coverage. The simple truth is that the majority of people who will struggle with substance abuse will never come into contact with the justice system, so the best way to help people is to expand treatment access to everyone.
Unfortunately, in the state of Oklahoma there is still a lot of work to be done. Funding for mental health and substance abuse services is only $53 per capita, ranking it 46th among the states. Additionally, 70% of adults needing mental health treatment, and 78% in need of substance abuse services don't receive them.
Expanding Health Coverage

One straightforward study of the effect of opening behavioral health treatment facilities on crime was carried out in 2017. Researchers looked at what happened to crime when substance abuse facilities opened or closed. As these facilities were usually located within areas typically stricken by crime, the researchers looked at inner county changes over time in the number of facilities and the rates of crime.
The authors of the study found that an increase in the number of treatment facilities caused a reduction in both violent and financially motivated crime, likely due to a combination of factors. One being that drug abuse can spur more violent behavior as well as motivate individuals to commit petty larceny to pay for drugs. Reducing the demand for illegal drugs may also have caused a drop in the violence associated with the illegal drug trade.
According to the researchers, each additional treatment facility may have reduced the social costs of crime by $4.2 million per year. Unfortunately, pervasive stigmas still exist surrounding the incorporation of treatment facilities into neighborhoods. This fear is known as NIMBYism (Not in My Neighborhood) and concerns residents who believe that a treatment facility will invite drug users and criminals to flood into an area. However, this study strongly refutes this idea.
Another study from the Journal of Public Economics looked at the effect of Medicaid expansion for addiction treatment on crime reduction. Between 2001 and 2008, several states expanded Medicaid access to low income adults without children and found that both violent and property crime rates fell by roughly 5.8% and 3% respectively. Jacob Vogler, author of the study, concludes that the Affordable Care Act's expansions resulted in cost savings of $13.6 billion due to the reduction in crime.
Most studies on treatment facilities show that mental health services help make the individuals receiving the treatment better off, but thanks to these studies, we are seeing how increasing access to treatment could help entire communities and lead to lower incarceration rates. Oklahoma should take heed of these findings and start to modify their approach as it goes.
Federal Funding Helps the Fight
Thanks to the passage of the 21st Century Cures Act by President Trump in December of 2016, Oklahoma has received millions in funding to help fight the opioid crisis. The state received roughly $4.4 million from the 21st Century Cures Act, and is still expecting to receive roughly $2.9 million more. Three quarters of the money will be going toward paying for treatment for people who cannot afford it, with the rest going toward prevention programs and support services for others in recovery.
The law was designed to help accelerate medical product development and bring new innovations and advances to patients who need them faster and more efficiently, giving the FDA roughly $500 million to disperse across the nation to lead efforts in combating the opioid crisis.
Prescription Drugs in Oklahoma
While drugs, especially opioids, across the country have become an increasingly severe problem, Oklahoma is one state that has seen the powerful effects prescription drugs can have. In the last couple years, the opioid death rate and prescription rate in Oklahoma has actually declined. However, it is still a major issue that the state is facing.
According to the National Institute on Drug Abuse, in 2016, there were 444 opioid-related deaths with 322 of them coming specifically from prescription opioids. However, from 2011 to 2015, prescription drugs caused the death of over 2500 people, killing an average of over 500 people annually.
In 2017, Oklahoma had a prescription rate of 88.1 prescriptions per 100 people, the sixth highest in the nation behind Alabama, Arkansas, Tennessee, Mississippi, and Louisiana. While the number is still abnormally high, when you compare it to the 101.7 prescription rate from 2015, progress is being made.
The counties that have the highest prescription rates across the state include Harmon, Carter, Murray and Tulsa. But, 45 out of Oklahoma's 77 counties had a prescription rate higher than the national average.
The state has an obvious problem with prescription opioids. However, Oklahoma has recognized and acknowledged these issues and, in recent years, has tried to implement legislation that will reduce the circulation of prescription drugs, leading to less availability and deaths from prescription opioids.
Reversal in Drug Felonies in Oklahoma

In the first year since SQ780 was started, the state has reduced felony filings by over 14,000 across Oklahoma's District Courts. According to Open Justice Oklahoma, the data from the first year of implementation of SQ780 shows how the law has dropped the number of felonies in the state. Total felony filings have dropped by 28% in roughly one year, while misdemeanors rose by 13.6%.
It's well known that a felony conviction drastically reduces a person's chances of getting a job, raises the threat of prison over their head, burdens them with thousands of dollars in fines and fees, and often takes away the ability to drive legally. These consequences can cause a massive amount of stress, something that can drive a person back to substance abuse. Simply removing the stigma of a felony conviction from people with addiction is a positive step, and for this alone, SQ 780 has been a resounding success.
H3OK
Homes, Honor, and Health for Oklahoman's is a housing program that helps to house participants and assist in connecting them to employment, addiction treatment, and long term success. According to Mental Health Association Oklahoma Chief Housing Officer Greg Shinn, 'It could be mental health services. It could be substance abuse treatment services. It could be employment services. It could be any kind of services that they choose and that they want, and then it's the housing plus services that are offered together, simultaneously."
Back in 2014, Homes, Honor, and Health for Oklahomans received a $3.6 million grant from the Substance Abuse and Mental Health Services Administration. In the four years since that time, H3OK has reached over 193 people, 70% of whom suffer from mental illness and addiction. Today, roughly 88%, or 169 of those individuals, placed in housing are still residing there, 70% have health benefits, 59% are employed, and 50% receive an income benefit. SAMHSA is now looking at H3OK as a model for the rest of the nation with the hopes that a similar program can help the rest of the country achieve similar outcomes.
In Conclusion
Inpatient treatment at Landmark Recovery of Oklahoma City comprises full time residency of 30-45 days with the goal of stabilizing and improving the life functionality of patients following withdrawal from alcohol, opiates, sedatives, or other mind altering substances. Our program is centered around teaching patients skills to maintain sobriety, with therapy sessions designed to explore the underlying triggers of substance abuse, and support groups designed to help recovering addicts share their story in a safe, private environment. Here the patient can build a network of support from drug rehab and alcohol rehab, along with skills that last well beyond our doors.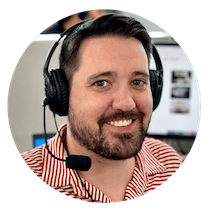 Choose Recovery Over Addiction
We're here 24/7 to help you get the care you need to live life on your terms, without drugs or alcohol. Talk to our recovery specialists today and learn about our integrated treatment programs.