Every person's journey toward recovery is different; some people may succeed the first time they seek treatment and others, like Casey Cox, need more than one shot at it. Cox came to Landmark Recovery of Knoxville for treatment a total of four times. Kristin McKamey, a nurse practitioner who worked closely with Cox, said she just knew the fourth time would be the one to work, and she was right. Cox's story is one of perseverance and serves as proof that recovery is possible, even if it takes a few tries.
Addiction Runs in the Family
Cox suffered from an addiction to heroin, meth, weed, alcohol and benzodiazepines for 12 years, her addiction to heroin being the worst. Cox was exposed to drug use all her life. Both of her parents struggled with addiction and eventually died from the disease, so she was raised by her grandmother.
"She was my angel," Cox said. "However, her being such a soft-hearted person, she allowed her loved ones in the house, whether they were addicts or not, which they all were, so I grew up with crack pipes under the sink and needles and cotton swabs."
Bothered and embarrassed by her family members' addictions, Cox avoided drugs until she was 18 years old, when she met the father of her child. "I found out he was doing them, and that's what it would take to be with him – to finance them, and to do them, too. I was hooked," she said.
Throughout her addiction, Cox watched the disease take her sister as well. Then, in October of 2022, her grandmother died from an unrelated cause. She described this period of grief as her rock bottom. She knew she needed to break this cycle within her family, if not for herself, then for her son.
"If my son struggles with this addiction at all, he has to know that the cycle can be broken," she said. "If his mom stopped, then so can he because that was one of my biggest fears. My mom never stopped. My dad never stopped. My sister never stopped, so how am I going to?"
Seeking Treatment for Addiction
After three attempts at recovery, Cox arrived at Landmark Recovery for the fourth time, still grieving her sister and grandmother. McKamey had worked with Cox before, and described her as a stubborn little thing with motivation and spirit. This time, Cox was different.
"She looked broken. Immediately she just came up to me and put her head on my shoulder and just looked broken. She didn't have that spirit anymore," McKamey said. "From the outside looking in, nobody would have given her a second look. You would have just been waiting for the obituary on this girl, honestly."
Throughout her time at Landmark, Cox's physical and mental health improved substantially and she was clearly dedicated to achieving a life free of substance use. She attended all of her group meetings, took her medicine, and got along with everyone, according to McKamey.
"She did fantastic," she said. "She  would come up to me and give me progress updates and status reports on her every single day. She always had a bigger smile on her face every time I saw her. Her smile got bigger and the light around her got brighter."
Living a Better Life
After a twelve year-long struggle and four times in rehabilitation, Cox is now getting ready to graduate from Landmark's intensive outpatient program and has started taking CNA classes.
"My overall sanity has greatly improved, and the journey has been well worth it," she said.
McKamey expressed how grateful she is for Landmark Recovery giving Cox every chance she needs to succeed and recover. "I've heard of so many other facilities that would not give someone a fourth chance," she said. "They feel like that's a waste of time. Someone coming in four times, they just feel like, 'oh, here they come again. They're just gonna leave. We're wasting our time. Why don't we give that bed to someone who's not going to take off and leave?' But that's what people do when they're in addiction. They don't get it right the first time."
Cox and McKamey still keep in touch now. McKamey says Cox sometimes calls her to excitedly share that she passed another drug test. The two of them both expressed love for each other, and McKamey's pride in Cox was evident. Despite all the hurdles, Cox overcame it all and is happily in recovery.
"Don't be scared, and don't think that you're not worth it or that you can't do it," Cox said. "It's a lot easier to be in recovery than to be living through hell."
Asking For Help
Landmark Recovery is available 24/7 to those suffering from an addiction to drugs or alcohol. Call (888) 448-0302 to speak to a recovery specialist or visit our locations page to find a facility near you.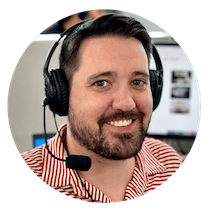 Choose Recovery Over Addiction
We're here 24/7 to help you get the care you need to live life on your terms, without drugs or alcohol. Talk to our recovery specialists today and learn about our integrated treatment programs.