The U.S. Attorney's Office for the Eastern District of Kentucky announced on Dec. 7, 2022 a $4.39 million settlement with Pikeville Medical Center, a hospital near Lexington, Ky. The judgment follows allegations that the medical center violated the Controlled Substances Act (CSA) in ways that allowed "dangerous opioids" to be diverted from its pharmacy. The settlement is one of the country's largest relating to CSA recordkeeping violations. This case reflects yet another angle in the ongoing opioid epidemic that's impacting the entire country. 
Civil Penalties for Controlled Substances Act Violations
Pikeville Medical has agreed to pay the U.S. $4,394,600 in civil penalties. The funds are intended to compensate for alleged violations of the recordkeeping stipulations in the CSA. The federal district linked these recordkeeping oversights to major diversion of specifically opioids from its pharmacy. This is the third-largest civil penalty ever levied against a hospital system under the CSA in American history.
"As the opioid crisis continues to plague communities in Kentucky, hospitals like PMC have a responsibility and critical role to play. They must ensure that controlled substances are carefully tracked and protected against theft and loss, so that these drugs are not diverted for illegal uses," said Carlton S. Shier, IV, U.S. Attorney for the Eastern District of Kentucky. "My office will continue to seek appropriate civil penalties from healthcare providers who are careless with their recordkeeping and fail to provide effective safeguards against drug diversion."
Negligence Lets Pikeville Medical Pharmacist Sell Drugs Illegally
Settlement documents indicate that the federal government's allegations focused on a two-year period. During that period, Pikeville Medical allegedly violated several of the CSA's recordkeeping stipulations. Among those violations were failure to maintain complete, accurate inventories and dispensing records for Schedule II controlled substances. 
The government's complaint was that these violations also resulted in a pharmacy technician at the hospital successfully diverting over 60,000 doses of hydrocodone, methadone and oxycodone from the company's narcotics vault and from Pysix MedStations. The two years spanned from Jan. 1, 2016 to Sept. 7, 2018.
The drugs diverted by the pharmacist ultimately ended up being sold on the street by the technician's husband. The technician and her husband have now both pled guilty to conspiracy to distribute Schedule II narcotics. 
DEA Monitors Controlled Substances
Pikeville Medical was registered with the U.S. Drug Enforcement Administration (DEA) as any vendor of a controlled substance must be. This comes with regulations that obligate the vendor to maintain records in a very precise way. The point, of course, is that this is how the DEA and other government entities account for controlled substances being genuinely controlled. In other words, violations of these regulations strike at the heart of how the American drug enforcement system works.
"All DEA registrants, to include hospitals and healthcare providers, are obligated to adhere to the strict recordkeeping requirements outlined in the Controlled Substances Act; failure to do so often leads to the diversion of controlled substances," said Special Agent Todd Scott, head of the DEA's Louisville bureau. "The size of this [penalty] shows how serious this situation is. Hopefully, Pikeville Medical Center will do a better job in the future with their recordkeeping and the resulting harm inflicted on the community can be reversed."
The bare-minimum requirement is complete and accurate records being maintained for each controlled substance received, dispensed and discarded. The DEA regularly inspects the records of its registrant businesses and institutions as the main watchdog for CSA compliance. 
Addictive Aspects of Opioids from Pikeville Medical
Hydrocodone, methadone and oxycodone are all synthetic opioids used to treat chronic pain. They each are well known for causing users to quickly develop physiological dependence and subsequently addiction. Opioids trigger the release of endorphins, often called the "feel good" neurotransmitters in the brain. These endorphins can boost feelings of pleasure. When the effects of the drug wear off it often leaves people craving more of that feeling.
The amount of time you use opioids plays a role in developing an addiction. Research shows that taking opioids for more than just a few days can increase your risk of long-term use. If you can't stop using opioids it may be time to get help. Don't wait, talk to Landmark Recovery of Louisville about opioid addiction treatments, including office based treatment and the use of medication to help curb cravings and ease withdrawal symptoms. Call 502.309.2675 to talk to an addiction specialist at any hour of the day!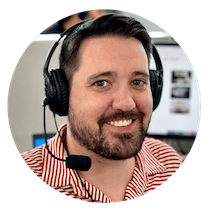 Choose Recovery Over Addiction
We're here 24/7 to help you get the care you need to live life on your terms, without drugs or alcohol. Talk to our recovery specialists today and learn about our integrated treatment programs.