In this episode Zach is first joined by Dr. Daniel Amen, one of America's leading psychiatrists and brain health experts. He changes people's brains and lives through his health clinics, best-selling books, and television programs. Zach and Dr. Amen discuss his experience in the neuroscience and recovery fields, and how brain imaging changed the way he helps his patients.
Following Dr. Amen, Zach is joined by Brandon Drieman, a Captain and 19-year veteran of the Indianapolis Fire Department where he serves as the Coordinator of Firefighter Wellness & Support. He is a Certified Recovery Specialist with a Substance Abuse endorsement and travels the U.S. and Canada lecturing on behavioral health and assisting fire departments with peer support programs. The two discuss how the stigma of addiction impacts the first responder community, and the need for public safety to prioritize recovery programs over discipline.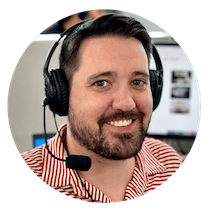 Choose Recovery Over Addiction
We're here 24/7 to help you get the care you need to live life on your terms, without drugs or alcohol. Talk to our recovery specialists today and learn about our integrated treatment programs.