In this episode of Recovery Radio, Zach is joined by clinical psychologist and addiction treatment specialist, Dr. Aaron Weiner. Dr. Weiner speaks nationally on the topic of opioid addiction and will be talking with Zach about how quickly using medically prescribed opioids for pain management can turn into an opioid addiction. Following Dr. Weiner, Zach is joined by Amanda Villaveces, a Licensed Marriage and Family Therapist in Louisville, KY. Zach and Amanda touch on the relationship between mental health and substance use, and some of the different ways addiction is experienced not only generally, but by men and women individually.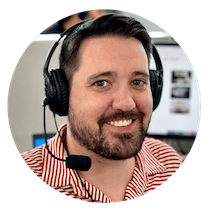 Choose Recovery Over Addiction
We're here 24/7 to help you get the care you need to live life on your terms, without drugs or alcohol. Talk to our recovery specialists today and learn about our integrated treatment programs.