You decided to check into a residential treatment center to become sober and healthy. Great News! Setting a date for admission to an inpatient rehab center is one of the best decisions you will ever make. Now that you've made the first step, now what? You're likely wondering what should you pack, and what you'll be doing when you get there.
Read on to learn about how to prepare yourself for a comfortable and successful experience in an inpatient drug and alcohol rehab.
Preparing for Inpatient Drug and Alcohol Rehab

The urge to go on one last drug or alcohol bender may seem enticing. Don't go there! You want your transition into inpatient rehab to be as smooth as possible. If you bombard your system with an exorbitant amount of drugs beyond what your body is accustomed to, you run the risk of overdose.
Additionally, if you don't overdose, you'll feel miserable for your first few days in rehab as your body rids itself of unusually high amounts of toxic substances.
Prepare Yourself Mentally
You know rehab is hard. However, it's essential to understand that there will physical and emotional challenges that occur during treatment. For the first few days, you'll likely want to keep to yourself as the detox process often includes unpleasant side effects.
After the first week, you might begin to experience anxiety, shame, and sadness as you recall the damaging effects of addiction within your personal and professional relationships.
Notify Your Employer
According to the Family and Medical Leave Act, you are entitled to up to 12 weeks of medical leave so you should not be fired for checking into rehab. Most employers will appreciate your honesty and understand that it took courage to ask for help. They also want you to be your best you and realize that employees are more productive when they take the necessary time to get sober and healthy.
Take Care of Legal and Financial Obligations
Don't let court dates and upcoming car payments cause a distraction during treatment for drugs or alcohol. Take a few minutes to write down all financial and legal commitments that must be taken care of before your admission date. Settle debts, pay rent for the following month if possible, and ensure that your parole or probation officer knows where you are going.
Say Goodbye to Family and Friends
If you have children, saying goodbye won't be easy. Explain that you are going away for a short time to become healthy. Look into the residential treatment center's visitation schedule ahead of time and share the information with your family so they can look forward to seeing you.
Use the days before your admission to spend quality time with loved ones and gain as much encouragement from them as you can. Remind yourself of the reasons leading up to your decision to go into treatment, and that this is a temporary absence that will bring about improved relationships with family, friends, and colleagues.
Bring Only the Essentials
If this is your first time in inpatient rehab, you may be wondering how many clothes or toiletries to bring. It's a good idea to ask the residential treatment center before arriving if they have a washer and dryer. If the answer is yes, you only need a few sets of comfortable clothing. Most people recall packing too many unnecessary items such as cosmetics, dress clothes, and memorabilia.
Technology devices may be limited or restricted altogether, so don't be upset to hear that you can't keep your cell phone with you. Remember why you're there – to get sober. You might even find the silence from ringing and buzzing to be liberating!
Take It All In
This is your drug and alcohol recovery. Make the most of it by going to every class, group, and meeting. Sit down during sessions mindfully aware that while every topic may not be related to your personal history or challenges, there is always a valuable takeaway. Have an open mind. Don't tell yourself that a discussion or activity is unimportant.
Everything you do in rehab has value! From making your bed and tidying your room, listening to peers discuss hardships, to talking about your battle with drugs or alcohol – It all matters. Be prepared to fully immerse yourself in the recovery process to reclaim your life!
Next Steps
Follow these tips to ensure that you are prepared for the road ahead to get the most out of your recovery. At Landmark of Oklahoma City, we are your support system while you detox. We provide a source of strength and encouragement during your treatment. Landmark Recovery locations can also be found all over the country. There is no time like today to learn more about our caring and professional drug and alcohol rehab. Call our admissions specialists at 888-448-0302 to discuss treatment options.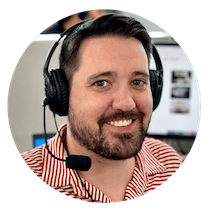 Choose Recovery Over Addiction
We're here 24/7 to help you get the care you need to live life on your terms, without drugs or alcohol. Talk to our recovery specialists today and learn about our integrated treatment programs.