Affordable Options for South Bend Area Residents Battling Drug or Alcohol Addiction
MISHAWAKA, Ind., -August 9, 2022- Landmark Recovery, a family-owned drug and alcohol addiction treatment provider, will open the largest treatment center accepting Medicaid insurance in the South Bend area on August 15.
Only 5% of recovery beds across the country accept Medicaid. The opening of Praxis of South Bend by Landmark Recovery adds 160 beds, all for those covered by Medicaid. The new 15,000-square-foot facility has the potential to help more than 1,900 people recover from substance use disorders each year and brings 120 healthcare jobs to the community.
"There is a real lack of addiction treatment options available for the Medicaid population, sometimes requiring people to drive hours just to get quality care," said Xavier Batty, executive director of Praxis of South Bend. "The influx of fentanyl and opioids in Indiana has increased the demand for addiction treatment services. Our new treatment center will save lives."
More than 107,000 drug overdose deaths were reported in the U.S. during 2021. Overdose-related deaths increased by 21% in Indiana between 2020 and 2021.
"We believe everyone deserves accessible and affordable treatment for a drug or alcohol addiction, no matter what their socioeconomic status may be," said Matt Boyle, Landmark Recovery CEO. "Our new treatment center in the South Bend community provides more people with a path to recovery, and a chance to improve their lives."
Praxis by Landmark Recovery of South Bend will celebrate its grand opening starting at 11:30 a.m. on August 15, 2022. Located at 60257 Bodnar Blvd, in Mishawaka, Praxis of South Bend is just 18 minutes from downtown South Bend. The facility is equipped with a putting green, shuffleboard, walking trails, and a courtyard. As Landmark Recovery's fourth location in Indiana, Praxis of South Bend will provide a full spectrum of treatment, including:
● Twice the industry standard for therapy hours
● Alumni services to help sustain recovery
● Medical detox, residential and outpatient treatment
About Praxis by Landmark Recovery: Praxis by Landmark Recovery, founded in 2016, is an evidence-based addiction recovery organization serving the Medicaid population. It offers passionate, individualized treatment. Praxis serves communities in Kentucky, Indiana, and Ohio along with its sister company, Landmark Recovery, which serves the private insurance community nationwide. The Landmark of Louisville facility was named the No. 1 Addiction Treatment Center in Kentucky by Newsweek for 2021. For more information visit www.landmarkrecovery.com or call 866-504-8545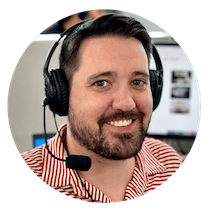 Choose Recovery Over Addiction
We're here 24/7 to help you get the care you need to live life on your terms, without drugs or alcohol. Talk to our recovery specialists today and learn about our integrated treatment programs.