Oklahoma's Failure to Fund Drug and Mental Health Treatment
Voters in Oklahoma approved two ballot initiatives in 2016 known as State Questions 780 and 781. Passage of question 780 meant that certain drug-related crimes would be reduced from felonies to misdemeanors, thereby reducing the state's prison population. Question 781 established that funds saved from lower prison costs would be allocated to addiction treatment programs. But nearly seven years later, there are questions about where the money is going.
As the Oklahoma City Free Press has pointed out, it appears that rather than putting the appropriated dollars into the established fund for treatment programs, state officials are sending the money to individual agencies.
Oklahoma officials and activists have taken steps in recent years to create a rehabilitative environment for prisoners by making sure those suffering from a substance use disorder (SUD) have access to addiction treatment. Up to 65% of the country's prison inmates suffer from a SUD. Because of high rates of SUDs, the recidivism rate of prisoners is elevated; lowering the rates of recidivism is important in reducing the odds former prisoners end up back in jail and can become productive members of society once again.
Timeline of Oklahoma State Questions 780 and 781
What Does This Mean for Oklahoma?
Both SQ780 and 781 were meant to tackle the issue of low-level criminal justice reform regarding root causes of substance use in the state but have failed to live up to their symbiotic potential. Oklahoma's failure to redirect fiscal savings toward the County Community Safety Investment Fund has let many inmates down. Those convicted of drug-related offenses are not being provided with the appropriate substance use disorder treatment along with their county-level sentencing. Drug court administrators in rural Oklahoma counties say they need the funds set forth in SQ781 to use for addiction treatment and drug testing. Staffing levels in drug court programs across the state are low.
What happens next regarding whether the state of Oklahoma will remedy this issue or not, we'll have to wait and see. State Representative Justin Humphrey plans to host a study to learn more about where the funds are. The failure of the state in funding treatment programs for those with substance use disorders will have reverberating consequences throughout the state's communities, but this gives us a silver lining in the form of an imperative to treat these vulnerable members of society to protect them from continuing down a path of recidivism.
Learn More
Landmark Recovery of Oklahoma City is dedicated to providing treatment for everyone, regardless of background and place. If you would like to reach out and speak with a dedicated admissions specialist with any questions about the treatment we offer, please call us today at 888-448-0302 to learn more. We're on a mission to save a million lives in the next century, starting with the people of Oklahoma City.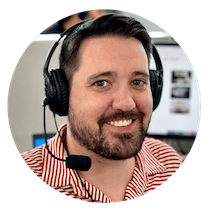 Choose Recovery Over Addiction
We're here 24/7 to help you get the care you need to live life on your terms, without drugs or alcohol. Talk to our recovery specialists today and learn about our integrated treatment programs.