Recovery is a personal journey, unique to each individual. As friends, family, and supporters of those in recovery, we want to choose gifts that resonate with their process, celebrate their milestones, and reinforce their commitment to a healthier, more fulfilling life. This year, dive deep into our curated list of gift ideas perfect for those on the path of recovery.
Gift Guide for a Sober Christmas in 2023
Wellness and Self-Care
Experiences and Activities
Educational and Inspirational
Personal Tokens and Milestones
Relaxation and Comfort
Remember: every individual's recovery journey is unique. Before purchasing a gift, consider their personal preferences, needs, and triggers to ensure your gift is both thoughtful and appropriate.
Landmark Recovery Can Help Beyond Our Gift Guide
If you or a loved one are in need of guidance on the path to recovery, Landmark Recovery is here to help. Our expert team understands the intricacies of the recovery process and offers a holistic approach to treatment. Call us today at 888-448-0302 to learn more.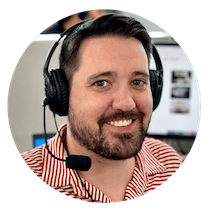 Choose Recovery Over Addiction
We're here 24/7 to help you get the care you need to live life on your terms, without drugs or alcohol. Talk to our recovery specialists today and learn about our integrated treatment programs.