Heath Ledger was an Australian actor who received international stardom and acclaim for his performances in movies like Brokeback Mountain, The Patriot, and The Dark Knight. Ledger received an Academy Award, a Golden Globe Award, and numerous other nominations and wins during his career in the film industry. A career that ran too short. Ledger was widely considered to be one of the best actors of the generation before his untimely death.
In January 2008, Ledger was found unconscious in his apartment building in Manhattan. He was proclaimed dead when paramedics arrived. The cause of death was listed as cardiac arrest brought on by prescription drug intoxication.
Ledger was 28 when he died.
Heath Ledger was born in Perth, Australia.
Ledger's acting experiences began during grade school. He even starred as Peter Pan in a school production of the play at the age of 13.
Ledger chose to sit for his graduation exams and left school to pursue a career in acting. He drove across Australia and took a small role in many television series before making his feature film debut in 1997 with the film Blackrock.
Howie Berlin, Heath Ledger, CC BY-SA 2.0
This film gave him some momentum and in 1999 he starred in the teen comedy 10 Things I Hate About You and in the famous Australian crime film Two Hands.
Ledger went on a run of major roles from 2000 to 2005, starring and supporting in a number of movies such as The Patriot, A Knight's Tale, Lords of Dogtown, and more. However, his fame wouldn't fully be seen until later when he starred along with Jake Gyllenhaal in Brokeback Mountain.
Ledger and Gyllenhaal played rodeo riders who were having a love affair. The film received widespread acclaim and Ledger was heralded for his skills. In a review in Rolling Stone, Peter Travers called Ledger's performance "an acting miracle".
In another review for the New York Times, Stephen Holden wrote the following:
"Both Mr. Ledger and Mr. Gyllenhaal make this anguished love story physically palpable. Mr. Ledger magically and mysteriously disappears beneath the skin of his lean sinewy character. It is a great screen performance, as good as the best of Marlon Brando and Sean Penn."
While he received widespread fame from this role it wasn't until he starred in Christopher Nolan's 2008 Batman sequel The Dark Knight, that Ledger's skills were seen by the mass population. Ledger played the Joker in the film, a character that he described as a "psychotic, mass murdering, schizophrenic clown with zero empathy."
Ledger said that the role was a physically and mentally draining one and one that was affecting him personally.
In an interview with the New York Times, Ledger said it was affecting his personal habits.
"Last week I probably slept an average of two hours a night. I couldn't stop thinking. My body was exhausted, and my mind was still going."
In the interview, he mentioned that he was taking Ambien and when they failed to work he would take more than one. In other interviews, Ledger had previously opened up about feelings of nervousness that he feels associated with his fame.
"I pretty much had anxiety attacks about leaving the house."
He even spoke about a full-blown anxiety attack that he had following a marketing strategy meeting to put him on tours, billboards, and bigger products. He spoke about hitting his head, hitting walls and crying in the bathroom in the building.
Eventually, Ledger's personal problems became too much for him. On January 22, 2008, Ledger was found unconscious in his bed by his housekeeper and his masseuse in his loft in Manhattan. His masseuse called the police and told them that Ledger was not breathing. The 9-1-1 operator urged her to perform CPR but was unsuccessful in reviving him.
When paramedics and emergency services arrived, they were also unable to revive him.
At 3:36 PM. Ledger was pronounced dead and his body was removed from his apartment.
"Mr. Heath Ledger died as a result of acute intoxication by the combined effects of oxycodone, hydrocodone, diazepam, temazepam, alprazolam, and doxylamine."
The coroner concluded the cause of death was an accident that was a result of abuse of a number of prescribed medications.
When the news of his death became public, media crews, fans, and onlookers gathered outside his apartment building leaving flowers and tributes.
Some of Ledger's movies, including The Dark Knight did not hit theaters until after his death. While Ledger was able to conclude filming before his untimely death, the film was still in post-production. Director Christopher Nolan spoke about the editing process following Ledger's death with MTV News.
"It was tremendously emotional, right when he passed, having to go back in and look at him every day. But the truth is, I feel very lucky to have something productive to do, to have a performance that he was very, very proud of, and that he had entrusted to me to finish."
The Dark Knight broke many box office records and received both popular and critical acclaim, especially due to Ledger's performance as the Joker.
Film critic David Denby wrote in the New Yorker that Ledger was mesmerizing in every scene.
"His performance is a heroic, unsettling final act: this young actor looked into the abyss."
Ledger went on to posthumously win the Academy Award for Best Supporting Actor. Ledger's parents and sister accepted the award on stage on his behalf.
While Ledger's death was attributed to accidental drug use, Ledger's drug use remains fairly private and little is known about any habits that he may or may not have had. With that said, prescription medications were the cause of Ledger's death.
Next Steps
If you or a loved one are dealing with substance-related problems of your own, it may be best to reach out to some sort of alcohol or drug rehab that can help you overcome your problems. One treatment center that is dedicated to being a part of the solution is Landmark Recovery. Landmark can provide patients with access to medically assisted detoxification, behavioral therapy programs, and a discharge plan to provide people with all the tools that they need to overcome their substance use disorder.
If you are interested in learning more about what Landmarks Indiana treatment center can offer and how we can help, please visit our website and reach out to our admissions team today.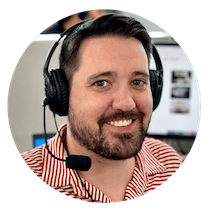 Choose Recovery Over Addiction
We're here 24/7 to help you get the care you need to live life on your terms, without drugs or alcohol. Talk to our recovery specialists today and learn about our integrated treatment programs.