As front man of the iconic grunge trio Nirvana, Kurt Cobain was an iconoclast and musical legend. Unfortunately, a combination of heavy substance use, mental health issues, and personal struggles culminated in his untimely death at the age of 27.
As the lead singer and front man to the iconic grunge band, Nirvana, Kurt Cobain saw a quick rise to fame, perhaps too quick. During his time, Cobain and Nirvana were able to release three studio albums and record a few live albums, one of which would go one to be one of their most successful and listed by some publications as the greatest live album ever recorded.
Unfortunately, Cobain struggled with substance abuse and mental health problems such as depression. In April of 1994, Cobain was found dead in his home in Seattle, Washington.
Early Years
Cobain was born in Aberdeen, Washington on February 20, 1967. Cobain came from a musical background. His maternal uncle played in a band, his aunt played guitar and performed with many bands, and his great-uncle had a career as an Irish tenor, with his music even appearing in a 1930 film.
Following in the footsteps in some of his family members, Cobain developed an interest in music at an early age, listening to artists like the Ramones and the Electric Light Orchestra.
When Cobain was nine years old, his parents got divorced, an event that Cobain said had a major impact on him he said in an interview with Guitar World Online.
"I was ashamed of my parents. I couldn't face some of my friends at school anymore, because I desperately wanted to have the classic, you know, typical family. Mother, father. I wanted that security, so I resented my parents for quite a few years because of that."
During his school years, Cobain enrolled in sports teams like wrestling and baseball at the insistence of his father but wasn't drawn to it. He would allow himself to be pinned and would intentionally strikeout to avoid playing.
"I became antisocial. I started to understand the reality of my surroundings, which didn't have a lot to offer…I couldn't find any friends that I was very fond of, or who were compatible with me, or like to do the things that I liked. I liked to do artistic thing and listen to music."
Cobain was two weeks away from graduation before he realized that he didn't have enough credits to graduate. Upon learning this, Cobain dropped out of Aberdeen High School. A few weeks later he was kicked out of his house by his mother.
During this period, Cobain would stay with friends, sneak into his mother's basement and also claimed that he would live under a bridge over a Washington state river. He would later channel his experiences with homelessness in his music. In the Nirvana song, "Something In The Way" he wrote about living under a bridge.
"Underneath the bridge/The tarp has sprung a leak/And the animals I've trapped/Have all become my pets/And I'm living off the grass/And the drippings from the ceiling/But it's okay to eat fish/'Cause they don't have any feelings"
Eventually, Kurt Cobain was able to find work at a resort and moved into an apartment. During his time in school, Cobain became infatuated with the punk scene in Seattle and the Pacific Northwest. In interviews Cobain said that he first became interested in the genre when the music magazine, Creem began covering the Sex Pistols' U.S. tour. In 1984, Cobain's friend Buzz Osborne, who would go on to sing and play guitar in the Melvins, made Cobain a compilation tape of popular punk rock bands such as Black Flag.
"I was completely blown away. I'd finally found my calling. That very same day, I cut my hair short. I would lip sync to those tapes I played them everyday and it was the greatest thing."
By 1986, Cobain was frequently traveling around the state to go to music shows. Around this time, Cobain began dating Tobi Vail, a creative force and involved in the all-girl punk band, Bikini Kill. During their time together, Cobain and Vail wrote and made music together.
Many of Cobain's lyrics came from his relationship with Vail. In fact, the name of Nirvana's most popular song came from his relationship with Vail when a friend of Vail wrote on the wall of his apartment "Kurt smells like teen spirit" referencing the deodorant marketed toward young girls.
"Punk expressed the way I felt socially and politically. There were so many things going on at once. It expressed that anger that I felt, the alienation."
Despite playing guitar since he was 14, Kurt didn't really find many people he could play music with until he was older and met Krist Novoselic, another fan of the punk rock genre. The two would occasionally practice music before Cobain eventually convinced Novoselic to join a band with him.
Nirvana Is Formed
Nirvana was officially formed in 1987. Cobain and Novoselic were the two first members and the band went through many drummers. They recorded their debut album, Bleach with the drummer Chad Channing before eventually hiring Dave Grohl as their permanent drummer. Novoselic later talked about hiring Grohl. "We knew in two minutes that he was the right drummer."
However, before Grohl joined the band, Bleach saw some success despite the almost nonexistent budget which came out to just over $600. Their debut album was released in June 1989 and became popular with some college radio stations, the album had initial sales of 40,000 copies, a respectable debut. However, they band's popularity didn't explode until the release of their sophomore album.
In 1990, the band signed with DGC Records and began working on their major label debut, Nevermind. The recording process took some time and had a few speed bumps. In fact, when the final mixing was done, the band members expressed dissatisfaction with the process and the polished sound the mixer had given the album. Despite this, the album was released on September 24, 1991. The band played two songs from Nevermind on Saturday Night Live, "Smells Like Teen Spirit" and "Territorial Pissings".
The band's performance on SNL and the release of the "Smells Like Teen Spirit" music video helped to fuel the band's success. Despite the band only selling about 40,000 copies in its first week, by January 1992, the album replaced Michael Jackson on top of the Billboard charts and was selling about 300,000 copies a week.
At first the album didn't receive many reviews but upon the commercial success of the band, many media organizations scrambled to cover the album. About Nevermind, the New York Times wrote, "With 'Nevermind,' Nirvana has certainly succeeded. There are enough intriguing textures, mood shifts, instrumental snippets and inventive word plays to provide for hours of entertainment."
The album would eventually sell over seven million copies in the United States and over 30 million around the globe. In 1992, the band had played in a number of shows in Europe and headlined the Reading Festival in England, a performance that is considered one of Nirvana's best.
Fame Affecting Kurt
According to people close with Cobain, the band's success began to take a toll on the front man. Nils Bernstein, a close friend of the band, in an interview with Rolling Stone said that fans and critics were giving Cobain an elevated sense of importance that he feels he didn't deserve. He was being called the spokesman of his generation, something Cobain didn't agree with.
"I'm a spokesman for myself. It just so happens that there's a bunch of people that are concerned with what I have to say. I find that frightening at times because I'm just as confused as most people. I don't have the answers for anything. I don't want to be a f–king spokesperson."
At some point in his career, Cobain had begun to experiment with drugs including heroin, oxycodone, and alcohol. Despite some reports saying that Kurt Cobain was using heroin regularly, he denied it in an interview with Rolling Stone.
Cobain experienced more than one overdose drug in his life, including a heroin overdose in 1993 and another one in March of 1994.
"All drugs are a waste of time. They destroy your memory and your self-respect and everything that goes along with your self-esteem. They make you feel good for a little while, and then they destroy you. They're no good at all. But I'm not going to go around preaching against it. It's your choice, but in my experience, I've found they're a waste of time."
Cobain's wife, Courtney Love, later stated that the overdose in 1994 was Cobain's first suicide attempt and just a few weeks later, Love contacted the Seattle police telling them that he was suicidal and had locked himself in his room with a gun. Police went in and confiscated Cobain's gun as well as some pills that they found.
An intervention was held for Cobain about his drug use in late March. Cobain was initially angry but agreed to go through a detox program. But, after a couple of days, walked outside of the facility and jumped the fence to fly back to Seattle.
On April 8, 1994, Cobain's body was discovered in his Washington home. There was a high concentration of heroin found in Cobain's body. Coroners estimated that Cobain died on April 5. He was 27 when he died.
A suicide note was found with Cobain's body in which he wrote about not enjoying music "for too many years now." The note also featured lyrics from the Neil Young song "My My, Hey Hey (Out of the Blue)" that said, "It's better to burn out than to fade away".
His Legacy
Cobain is remembered as one of the most iconic musicians in alternative music and music in general. He was named on the Rolling Stone Magazine's list of the all time greatest guitarists and singers. Cobain continues to be an inspiration to musicians and people everywhere.
Throughout his life, Cobain struggled with addiction and mental health issues that eventually led to his early death. If you or a loved one is dealing with some type of addiction issue, please reach out to one of our rehab centers in Indiana, Kentucky or Oklahoma today.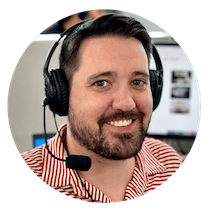 Choose Recovery Over Addiction
We're here 24/7 to help you get the care you need to live life on your terms, without drugs or alcohol. Talk to our recovery specialists today and learn about our integrated treatment programs.