Rapper and multi-instrumentalist Mac Miller burst onto the rap scene at the ripe age of 17 and went on to become a national star in the music world. Unfortunately, Miller's life came to a sudden end in September of 2018. During his short career, Miller was able to release 5 albums and a number of mixtapes, he also produced for a number of other artists, including SZA and Vince Staples, under the pseudonym Larry Fisherman.
Miller's legacy is still being molded, but during his life he was able to redefine what it meant to be an independent musician in a world of major labels artists.
https://www.facebook.com/macmillerfans/photos/a.392751306802/10154530134056803/?type=3&theater
Malcolm McCormick was born on January 19,1992 in Pittsburgh, Pennsylvania. By the age of six, Miller had learned to play guitar, drums, piano, and bass. According to Pittsburgh City Paper, Miller was taking in all types of music at a young age, everything from Bob Marley to The Beatles to A Tribe Called Quest.
Eventually, Miller's musical aspirations turned more toward hip hop music he told the Pittsburgh Post-Gazette.
"Once I hit 15, I got real serious about it and it changed my life completely. I used to be into sports, play all the sports, go to all the high school parties. But once I found out hip-hop is almost like a job, that's all I did.'
When he was 15, Miller released his first mixtape under the name Easy Mac titled But My Mackin' Ain't Easy. Two years later, by 2009, Miller had established himself in the local rap scene with two follow mixtapes titled The Jukebox: Prelude to Class Clown and The High Life, the latter of which featured fellow Pittsburgh up-and-comer Wiz Khalifa on the song "Cruise Control". At this point, Miller dropper his Easy Mac name and went by Mac Miller instead.
Eventually, Miller signed with independent label Rostrum Records in 2010 before releasing his next mixtape K.I.D.S., a project that would put him in the national spotlight. The mixtape spawned a number of hit songs for Miller including "Nikes on My Feet", "Senior Skip Day", and "Kool-Aid & Frozen Pizza".
Miller went on tour in 2011 and was featured on the XXL's 2011 "Freshman Class" of artists to watch. The 2011 XXL Freshman Class featured other artists such as Kendrick Lamar, Big K.R.I.T., and Meek Mill.
This year, Miller also released his follow-up mixtape, Best Day Ever. The project is considered one of Miller's most successful and helped to catapult him to mainstream success through songs like "Best Day Ever" and "Donald Trump".
Just one year later, to capitalize on the buzz that he was able to earn, Mac Miller released his debut studio album Blue Slide Park. The album saw immediate commercial success. It debuted at number one on the Billboard 200 album chart and sold 144,000 copies in its first week.
Blue Slide Park was the first independently released debut to take the number one spot on Billboard in 14 years, since Tha Dogg Pound's 1995 release of Dogg Food.
The album went gold and was carried commercially by songs like "Party on Fifth Ave." and "Frick Park Market".
Following the success of his studio debut album, Miller went on to release more projects, preparing for his sophomore effort. One project that he released during this time was a jazz EP titled You, under the alias Larry Lovestein & The Velvet Revival.
Miller's follow-up to Blue Slide Park, titled Watching Movies with the Sound Off was another commercial success, selling over 100,000 copies the first week, but this time saw its fair share of critical acclaim as well. Complex put the album on their list of the 50 best albums of 2013.
While his early mixtapes were commonly described as "frat rap", this project seemed to be a turning point in Miller's artistry in which he moved away from the mainstream poppy sound that defined his early career. The album was comprised of abstract, dark, and artsy beats while Miller's lyrics ranged from serious to outrageous and funny. Miller enlisted the help fellow rappers Earl Sweatshirt, Schoolboy Q, Jay Electronica, and more while also getting producer credits from Sweatshirt, Diplo, and the legendary Pharrell Williams.
Throughout his early career, Mac Miller was using drugs lightly, making references to marijuana and alcohol, even condemning hard drug use like cocaine in his song "Loud": "I experiment with drugs but I won't ever f**k with yay"
But, this wasn't true.
Eventually, Miller began to use harder drugs including codeine with promethazine, cocaine, and other substances. He also suffered from depression. Something that he would channel for his 2014 mixtape Faces.
He handles much of the production on the tape and spoke on subjects such as addiction, suicide, and depression.
Miller would go on to control his drug use to some extent. He spoke with Billboard before the release of his third album, GO:OD AM, about his drug use around the time Faces came out.
"I was doing a lot of drugs around that time, which is another difference now: I'm not doing as many drugs. It just eats at your mind, doing drugs every single day, every second. It's rough on your body."
Miller's third album contained some of his most potent lyrics about drug use, especially midway through the album on the song "Perfect Circle/Godspeed".
"They don't want me to OD and have to talk to my mother/Tell her they could have done more to help me/And she'd be crying saying that she'd do anything to have me back"
"But them white lines be numbing them dark times/Them pills that I'm popping, I need to man up/Admit it's a problem, I need a wake up/Before one morning I don't wake up"
Like he'd done in the past, Miller turned to a different style for his fourth album. Electing to transition to a sound more ingrained in funk and R&B for The Divine Feminine, an album that featured the likes of Kendrick Lamar, Ariana Grande, and Anderson .Paak.
Miller would go on to blend each of his previous styles to deliver his fifth album, Swimming on August 3, 2018. This would be Miller's final project and one of his most acclaimed.
Swimming featured the song "Self Care", Miller's highest charting song as a lead artist.
Miller struggled with substance abuse problems throughout his career, with periods of sobriety sprinkled throughout his life. But, Miller's inability to remain sober soon proved to be detrimental.
On September 7, 2018, Miller was found dead due to a "mixed drug toxicity" of fentanyl, alcohol, and cocaine.
On his album GO:OD AM, Miller spoke about dying early from drugs on his song "Brand Name".
"To everyone who sell me drugs/Don't mix it with that bulls**t/I'm hoping not to join the 27 Club"
Miller was 26 when he died.
Swimming was nominated for Best Rap Album at the 61st Annual Grammy Awards.
Not long before his death, Miller went to the National Public Radio office as part of promotion for his album. He performed for their Tiny Desk Concert series.
Following Miller's death, there was a memorial concert "Mac Miller: A Celebration of Life" held at the Greek Theatre in Los Angeles featuring artists like Chance the Rapper, Travis Scott, J.I.D, and more. The ticket profits went toward the Mac Miller Circles Fund, a foundation that "will provide programming, resources and opportunities to youth from under-served communities, helping them recognize their full potential through exploration in the arts and community building."
Miller's life had many ups and downs, and while it did come to a tragic ending, he left the world with hundreds of songs and left his mark on many artists who will go on to continue his legacy.
In Conclusion
Landmark Recovery is a drug and alcohol treatment center that can help you or your loved one if they are struggling from some type of substance use disorder. Please reach out to our admissions team if you would like more information about treatment plans.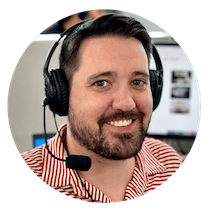 Choose Recovery Over Addiction
We're here 24/7 to help you get the care you need to live life on your terms, without drugs or alcohol. Talk to our recovery specialists today and learn about our integrated treatment programs.