As the opioid crisis continues to rage throughout the US, it'd the perfect time to teach children about addiction.
In Indiana alone, there were 1,104 opioid overdose deaths in 2018. This might be fewer deaths than the previous year, but this figure is still way too high.
Many people become addicted to opioid painkillers because they are unaware of the potential risk. Some people have never touched drugs before in their life, but become addicted after being prescribed opioid painkillers.
You wonder how many of these deaths could have been prevented through educating people before it's too late.
Children who learn about the dangers of drugs early on are less likely to develop substance use disorder when they get older.
If you have children or teens, don't skirt around the issue. Try to have a conversation regularly about drugs. If you make this a regular topic at home, it will seem less awkward if you feel you need to have a serious talk with your youngsters.
How can you teach children about addiction, then?
ONLINE TOOLS TO TEACH CHILDREN ABOUT ADDICTION

Today there are many tools and resources every child, parent, and teacher should familiarize themselves with. These resources aim to educate about different types of drugs by showing what they do to the mind, body, and how addiction affects all aspects of life.
Tools like these are essential for educating young people so they know exactly what they are dealing with. Some of the following use a fun approach while others are much more serious in tone.
Children need to witness the devastation caused by substance use disorder in the hope it puts them off using drugs for life. Educating young people on the dangers of addiction could meaningfully help to slow the spread of substance use disorder.
Here are some valuable resources you should check out if you have kids at home.
The National Institute of Drug Abuse has a well-designed and engaging section on their website for teenagers, teachers, and parents.
Genetics and the Brain has some informative and involved accounts of how addictive substances change the brain chemistry over time.
There are also some fun Flash animations to illustrate the effects of drugs on the brain in the form of games like Mouse Party.
Heads Up is a responsive site with a wealth of interesting content related to substance use disorder.
Young people will find this site explores interesting topics like "Anyone Can Become Addicted To Drugs", and "Easy-to-Read Drug Facts."
You will also find fun and interactive student activities such as "Drugs and Your Body: It's not Pretty."
The Mind Matters series is a fantastic series of 11 booklets. Each booklet documents a substance that's regularly abused.
Teachers can use these booklets along with the provided lesson plans to guide drug discussions in the classroom. Each booklet explores the effects of a drug and shows how they impact brain functioning.
Substances covered include:
Cocaine
Inhalants
Marijuana
Methamphetamine
Nicotine
Opioids
Prescription drugs
Spice/K2
Kahoot is another bright and vibrant online resource brimming learning facts and figures about:
Prescription drugs
E-cigarettes and vapes
Marijuana
Drugs and the brain
You can also take a variety of quizzes to test your knowledge or to see what your kids already know about addiction.
HAVING "THE TALK"
Initiating a natural conversation is probably the best way to start educating your children about drugs.
We understand that approaching a teen to speak about drugs can feel awkward. It doesn't need to be that way. Start this dialogue even if it feels slightly patronizing at first. You'll soon feel more comfortable as you start speaking.
Pitching this perfectly is key. You don't want to appear out-of-touch, nor do you want to endorse substance abuse.
Keeping an honest channel of communication open between you at all times is crucial. Encourage your children to be equally open about drugs and illegal substances if they encounter these at school.
The Partnership for Drug-Free Kids offers a free online 'parent talk kit' PDF download. Explore scenarios for seamlessly raising the topic of drugs with children of different ages. The guide encourages you to talk frankly and regularly on topics relating both to street drugs and prescription drugs. This is well worth a read if you're struggling to approach the subject.
Another excellent resource on this site is titled "Start a conversation, not a confrontation". The author shares tips on how to approach youngsters you suspect of using substances. Learn how to get your offspring onside rather than becoming an opponent.
The website also has telephone numbers for various support organizations for parents who are concerned about their children and substance use disorder.
WHAT TO DO NEXT
Tackling the current substance use crisis in the US is a burden we all share.
Whether you have children or not, everyone can benefit from educating themselves about illegal and prescription substances and addiction in general. You never know whose lives you can save when armed with the right knowledge.
If your child has started using drugs, be aware that many people with addiction are dealing with some kind of emotional trauma. Approach your kids with kind firmness and, avoid getting angry with them. Ultimately, addiction is a disease. It's a sickness. The only way to eradicate a sickness is with care and loving attention.
When words are not enough and you need to take action and help your kid stop using drugs, here at Landmark Recovery we can offer both residential treatment and intensive outpatient programs after your child detoxes from drugs safely. From here, we can help with all aspects of ongoing recovery. Call our friendly team today at 888-448-0302.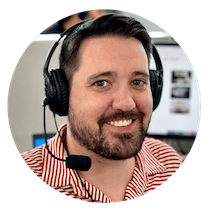 Choose Recovery Over Addiction
We're here 24/7 to help you get the care you need to live life on your terms, without drugs or alcohol. Talk to our recovery specialists today and learn about our integrated treatment programs.