We'll be the first to admit it: we live in a world that treats substance use as social activity.
Maybe it's your friends going out for a casual cocktail hour, having beers at the cottage, or taking something for a little extra pep before a long night of dancing at the club. Whatever your social calendar looked like before getting sober, it's bound to be a bit different once you choose to live clean.
And what about trying to stay sober when substance-induced fun is strictly off-limits? It can feel a little stifling. What's the point of life if you can't cut loose and have fun from time to time?
The thing is, you don't have to use drugs or alcohol to have a good time. It can feel challenging at first, especially if using substances was your main form of socialization. And the hard truth is that being sober will likely change the way you interact socially. You might even lose some friends because you are unwilling to put yourself in dangerous situations. Just remember that your sobriety and wellness are far more important.
So, let's talk about some of the fun sober things to do in Indianapolis. You might find that there are a lot of sober individuals who enjoy the same things too.
Sober Activities in Indianapolis

1.      Play Sports
Whether it's an individual or team sport, exercise and competitive activity is a great way to supplement your sober social life. Exercise is known to distract from drug cravings, and it is also beneficial for your overall health. It allows you to build a routine and gives you something to work towards. Racket sports like badminton and tennis are ideal ways to play sports with friends while still maintaining social distance, and yoga is a great way to meet people and get centered at the same time.
2.      Sober Meetups
One of the few good things that have come out of the pandemic is that virtual meetups are now more popular and accessible than ever. If your path to sobriety has you feeling a little isolated, it's super simple to virtually connect with like-minded individuals on the same journey. With platforms like Meetup, you can find your sober tribe. From crafters to members of the LGBTQ community to book lovers and beyond, there's a meetup for everyone.
3.      The Great Outdoors
Nature is the perfect place to escape. With so many restaurants, theatres, and other hubs of activity restricted due to COVID, indoor options are somewhat limited. That's why taking a stroll out in the great outdoors is a wonderful—and CDC approved—sober activity to do with pals. Enjoy the beauty of Indianapolis and the serenity of nature on a social or solo walk, run, or bike ride.
4.      The Silver Screen
This one's for all the movie lovers. As previously mentioned, lots of facilities are off-limits due to health restrictions. Fortunately, you can still have a movie night under the stars at the Tibbs Drive-In Theatre! For just $11, you can enjoy a double feature at a safe distance. Not only is it way cheaper than a regular ticket at the cinema, but the outdoor element just gives it that extra bit of edge, we think.
Do you have a favorite sober social activity or group in Indianapolis? We'd love to hear about it! Reach out today, and let's talk about it.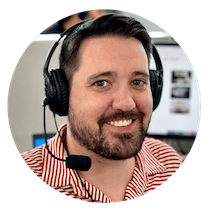 Choose Recovery Over Addiction
We're here 24/7 to help you get the care you need to live life on your terms, without drugs or alcohol. Talk to our recovery specialists today and learn about our integrated treatment programs.