Music is one of the most powerful artistic mediums. Songs have a way of evoking emotion, generating empathy and conveying a message that few other art forms can accomplish. As the 2022 Grammy Awards approach (April 3, 2022 in Las Vegas), we were inspired to shine a light on songs that introduce the pain, sadness, and struggles of substance abuse. Throughout the history of the Grammys, many of its nominees and winners have struggled with drug and alcohol abuse. There's a stereotype that many musicians embrace drug culture and eventually succumb to the disease of addiction. But substance abuse is as complicated and personal as the artists who've written songs about lives spiraling out of control and finding their path to recovery.
Landmark Recovery has created a list of some of the most notable bands and band members in the Grammys' history that went through a period of substance use. We want you to know that there is both hope and knowledge that can be gleaned from these stories as we share them. Even the seemingly-perfect celebrities that many people don't assume could ever suffer from negative circumstances have some of the most human struggles like us. Every artist/band in this list has either been nominated for or has won a Grammy.
"Running to Stand Still" – U2
Bono, the lead singer of U2, wrote the song "Running to Stand Still" (from The Joshua Tree album) about a couple that can't seem to escape their cycle of addiction in the working-class neighborhood of Ballymun.
Expressing the tightly-wound minimalist desperation that Bono is so famous for expressing in their borderline-post-rock anthems, U2 runs through a country-and-western-influenced track telling the aforementioned story in a very traditionalist way. Despite the dramatic tension throughout the song, Bono performs with emotional tenderness and empathy, having experienced what it was like to grow up in a flat-dwelling working class family like the song's characters.
Adam Clayton's Struggle With Addiction
Adam Clayton, the band's bassist, battled addiction for a period of time in the early 1990s. When the band was out on the Zoo TV tour, Clayton struggled with alcohol to the point where he was so hungover at one November 1993 concert that he had to sit out while his tech stood in for him during the concert.
After that fateful night, Clayton dedicated his time and energy towards achieving sobriety, and by 1996 he had completely left alcohol behind. Since that time, he has helped other individuals achieve sobriety through recovery and was awarded the Stevie Ray Vaughan Award for helping those in need of addiction recovery and his support of the MAP Fund by MusiCares in 2017.
"A New Career in a New Town" – David Bowie
David Bowie is most well-known for his illustrious career as arguably the greatest glam rock icon in history. His life was a well-documented whirlwind of excess throughout each era he passed through successfully on the forefront of music's artistic vanguard. Bowie notoriously had a major cocaine addiction through the 70s, even causing him to completely forget the recording of an entire album—Station to Station.
Bowie's Berlin Years
After realizing that something was wrong, he eventually packed up and moved from Los Angeles to Berlin with his good friend and close collaborator Iggy Pop to pursue a slower way of life. While in Berlin, the two took it upon themselves to start weaning off of the drugs they were addicted to to some success. It wasn't until some time in the late 1980s or early 1990s that Bowie managed to find full sobriety by attending Alcoholics Anonymous and seeking some kind of treatment.
"A New Career In a New Town" is an unconventional pick from Bowie, yes, but this one matters for what it represents. While it's an instrumental piece, we can certainly hear the newfound internal clarity throughout the recording process as this Neu!-influenced piece whizzes by, much like Neu!'s motorik Krautrock banger "Isi." The song is a rough stunner, a shooting star in Bowie's oeuvre. Once Bowie arrived in Berlin, his entire work ethic had fully shifted as he opened up the album process to new collaborators like (post-Harmonia) Brian Eno and Iggy Pop. Bowie's clear-headed, freshly-sober shift of mindset is readily apparent throughout Low.
Did David Bowie Attend Alchoholics Anonymous Meetings?
Not much is known about the details of Bowie's recovery, but many other celebrity musicians and producers have testified that he was a huge influence on them also finding sobriety. Tony Visconti, Bowie's main producer from 1968 to his death in 2016, has stated that they used to attend AA meetings together intermittently. Bowie was a huge influence on Trent Reznor, the brain behind Nine Inch Nails, in getting treatment for his substance use disorder in the late 1990s.
"We're In This Together" – Nine Inch Nails / Trent Reznor
After the release of The Downward Spiral, Trent Reznor began feeling the effects of depression in the wake of his grandmother's death and the fame he was experiencing. He turned to cocaine and alcohol, as a way to cope, and developed an additive pattern of substance use.
David Bowie's Personal Influence on Trent Reznor
After David Bowie attempted to give him advice on entering an addiction treatment program, Reznor eventually decided to try rehab. He successfully graduated from rehab in 2001, and began a healthier lifestyle. He hit the gym and went on to record what many critics call his best album—The Fragile. In 2005, he told an interviewer that he was happy with his life when looking back at where he'd been in the near past.
The Fragile
"We're In This Together" is a key highlight from The Fragile. Inspired by David Bowie's classic song "Heroes" and its wall of guitars, Reznor dropped the hardest pop hit of 1999 to great fanfare and acclaim. Unusual due to its structure, the song runs through multiple sections that sonically lay out a series of emotions that build up into an powerfully overwhelming chorus. Lyrically, the song is also somewhat unusual as it represents a more positive, triumphant worldview than Reznor is traditionally known for. The song truly feels triumphant, despite it featuring early in The Fragile. Thankfully the album doesn't peak early!
The orange single disc (known as Halo 15 to the diehard fans that know the NIN catalog by release number) features a single version of the song, a gorgeous B-side track called "The Day the World Went Away" (this specific "quiet" version was later featured on Still, a companion album to The Fragile), and an incredible dub techno remix of "The Day the World Went Away" by Porter Ricks. "The Day the World Went Away" makes an even more powerful followup to the song on the single due to it possibly addressing how he felt when his grandmother died, which was a key event in his own downward spiral into addiction from which he's fully recovered.
"The Needle and the Damage Done" – Neil Young
In the 1970s, Neil Young felt he was surrounded by great artists succumbing to addiction. A stark contrast to much of the neighboring tracks on the album Harvest, Young's "The Needle and the Damage Done" is a haunting solo acoustic dirge to great musicians that have passed away and would pass away the very same year it was released. Deeply introspective and quiet, the song is a catalog of emotions felt when a person close to you dies from an addiction they haven't received help from. Young sings of his powerlessness when confronted with the prospect of the addiction that surrounds him, with the music putting his words in stark relief against the minimalist approach to the backing music.
From Harvest to Tonight's the Night
The song remains a reminder of the damage heroin can do to a person and their community. Danny Whitten and Bruce Berry, both members of Young's touring band at the time, succumbed to heroin addictions in 1972, planting the emotional seeds for his deeply affecting Tonight's the Night album in 1975. Tonight's the Night would go on to dive straight into the bottomless emotional void of addiction when the addiction wins.
"Going Inside" – John Frusciante / Red Hot Chili Peppers
John Frusciante, the Red Hot Chili Peppers' former guitarist, recorded a solo album called Smile from the Streets You Hold in the mid 90s before seeking out recovery services. Frusciante is generally regarded as the band's secret weapon during the years he was with them. He was a genius riff-writer and textural wizard throughout his time with the band.
"Going Inside" is the first song from Frusciante's first post-recovery album, To Record Only Water For Ten Days. It's a clear paradigm shift for Frusciante's sound. Throughout the album, he experiments with mixing guitars, synthesizers, and drum machines, flitting between related styles while staying within his own stylistic bounds. This song opens the album with a "quiet bang," thrusting us into his emotional headspace and sharing his own personal reasons for no longer being an addict. "You don't throw your life away / Going inside," Frusciante sings in the introspective, lo-fi song. It's a sonically knotty anthem to taking control of your own life again.
Flea's Influence on Frusciante
Frusciante has explained that during his early years with the Red Hot Chili Peppers, he felt influenced to start taking drugs by seeing Flea (RHCP's bass player) show up to practice high on marijuana. Eventually, Frusciante started using crack cocaine and heroin, which led to his first departure from the band. The previously mentioned Smile From the Streets You Hold, released in 1997, is the product of a person both in pain and in desperate need of treatment. The album was withdrawn from the market in 1999, but one listen to even the first 30 seconds of it reveals a man wildly out of control and desperate for help—coughing, illegible singing, Jandek-like guitar playing.
Frusciante himself has stated that the primary objective for making this album was to score more drug money. Luckily, Frusciante underwent successful treatment at a rehab center not long after this album's release and learned successful ways to cope and stay in recovery. Later he was asked to rejoin RHCP and went on to participate in the recording of some of their most legendary albums before leaving once again to pursue successful solo ventures.
"Wish You Were Here" – Pink Floyd
Pink Floyd was known as one of the preeminent psych rock bands from the late 1960s through the early 1980s. However, not many people know the story of their past member Syd Barrett. He was responsible for a huge part of Pink Floyd's early sonic identity and wrote some of their best songs, including "Set the Controls for the Heart of the Sun," a psychedelic ear-scorcher.
In April 1968, Barrett was booted from the band as his co-occurring mental illness and drug addiction spiraled out of control. His heavy drug use caused a deep psychosis and he was reportedly never the same after one particular weekend in either 1967 or 1968. The exact date has never been properly recalled by the band members, but he returned behaviorally changed in notable ways. Barrett would go on to record two solo albums (The Madcap Laughs and Barrett) with the help of some of his former bandmates, but his slide into further obscurity and reclusiveness continued through the early 1970s until he was barely heard from.
Pink Floyd After Syd Barrett
Years later, the band recorded their song "Wish You Were Here" about their desire to see Barrett back and healthy again. "Wish You Were Here" is a beautiful ode to what once was, a luminous tribute to a formerly close friend who had become a shell of his past self. From a different point of view than the person experiencing some aspect of addiction, this song offers a look into the life of those around someone struggling from drug addiction and their own experience as someone fades away.
Barrett never rejoined the band after he fell out of contact. He moved in with his sister and battled health problems for years, but eventually found a more peaceful and healthy life painting canvases to pass the time. Barrett passed away in 2006 from pancreatic cancer, but left a brief-yet-blazing musical legacy with plenty of fans.
"Wharf Rat (1989)" – Grateful Dead
Jerry Garcia, the frontman of the Grateful Dead, one of the greatest all-American rock bands in history, famously struggled with cocaine. He hit a brick wall when he started using heroin in the late 1970s to the early 1990s intermittently. His use of the drug was so bad that he actually put himself in a diabetic coma in 1986 due to his unhealthy lifestyle. After he came out of the coma he received some help and got back on his feet, culminating in one of the strongest show runs in Dead history.
"Wharf Rat" and the Wharf Rats
"Wharf Rat" is a special song for Dead fans in recovery. The song is about a down-and-out that was meant to be a caricature of some of the burned-out late 1960s fans. Later, it became a rallying cry for Deadheads that wanted to enjoy shows fully clear of mind-altering substances. This group, dubbed the Wharf Rats, went on to become the largest sober group of concert-goers in the world. Next time you're at a Bob Weir gig, look for the yellow balloon!
Unfortunately, after 1991's tour with Bruce Hornsby on the keyboards, who replaced Brent Mydland after a speedball overdose, Jerry's life and health took a downward turn An ill diabetic who could barely stumble his way through riffs and lyrics by the mid-1990s, Garcia succumbed to the health effects of being a diabetic drug user by August 1995.
Bob Weir Gets Fit
Since the death of Jerry Garcia, his bandmates have gone on to share the dark details of their drug use, but they also have shared how they've improved their life in the wake of their best friend's death. Garcia's death acted like a warning for the band. Bob Weir, the former jazz-influenced rhythm guitarist of the Dead, told GQ in 2019 that he had a period of painkiller abuse (due to the strain of decades of guitar playing) that he's since recovered from. Today, he says, getting trashed in the Dead was "nuts" and that he prefers "to be in the same frame of mind when I wake up in the morning as when I went to bed." For Weir, heavy moderation is the message, and his healthy lifestyle is certainly one to admire.
@bobbyweir

Hershey Park Pre-show gymming. 📷: Dead Co. Gym Safety Advisor.
As previously mentioned, 1989 was a late career touring highlight for the Dead, as Garcia had recaptured the magic that the fans loved. From the July 7, 1989 set Crimson, White & Indigo, the band's version of "Wharf Rat" is killer. Each section blossoms in a fiery way as Garcia sounds fully lucid throughout.
"Peace of Mind" – Black Sabbath / Ozzy Osbourne
In 2013, the year Black Sabbath's last album 13 was released, Ozzy Osbourne posted a heartfelt message on Facebook letting his fans know that he had relapsed into substance abuse at some point in the preceding year and had been sober since March of that year. In 2021, Osbourne gave an interview with Variety where he discussed finding lasting recovery in 2013 and his son Jack discussed his 17-year sober streak. Osbourne has been in recovery for over seven years now and is living a much healthier life with his wife, Sharon.
Black Sabbath Still Have It
"Peace of Mind" is nothing if not a complete throwback to the best material by Black Sabbath in their first run. Osbourne sounds amazing through the track as Tony Iommi riffs as hard as he ever has. The song itself is deceptive in mood and tone; when you look at the lyrics, it tells a first-person story about someone who feels they made the wrong choice and is in need of mental clarity and peace.
Applied to Osbourne's struggle with his past substance use disorder, it reveals what could be a very personal struggle. "If only I could turn my life around," Osbourne sings. The best part about it is that both Osbourne and his son have since had a very good life of sobriety since the song's release. If you ever needed convincing about the musical abilities of either Osbourne or Iommi at this stage in their career, look no further than the sludgy, late career highlight 13.
Learn more
Do you have a favorite track about addiction? Feel free to let us know on social media with the hashtag "#SongsOfAddiction2022" and let us know what you think of our own selections!
To learn more about how Landmark Recovery treats addiction or how we can help you, give us a call at 888-448-0302 today. We're an evidence-based chain of treatment facilities that walks you through every step of the way through treatment and recovery. We want to help those suffering from substance use disorders unlock their potential.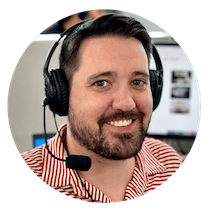 Choose Recovery Over Addiction
We're here 24/7 to help you get the care you need to live life on your terms, without drugs or alcohol. Talk to our recovery specialists today and learn about our integrated treatment programs.