Brad Pitt is hard to avoid. He has starred and been featured in a number of movies during his time in Hollywood, including everything from romances, to cult classics, to crime thrillers, to dramas. His performances have garnered him numerous awards and nominations. As of 2019, Pitt has been nominated for 148 acting awards and won 61, including an Academy Award and multiple Golden Globe Awards.
While almost everyone knows Pitt for his portrayal of characters like Tyler Durden in Fight Club, Billy Beane in Moneyball, or Achilles in Troy many fans may be unaware of his previous struggles with some substances, primarily alcohol.
Brad Pitt was born in Shawnee, Oklahoma on December 18, 1963. However, he grew up in Springfield, Missouri where he lived with his younger siblings.
While in high school, Pitt was a member of the golf, swimming, and tennis teams. He was also in multiple clubs, in school debates, and in musicals.
Following high school graduation, Pitt enrolled in the University of Missouri in 1982 where he majored in journalism with a focus on advertising. But two week before completing his degree, Pitt's infatuation with film caused him to leave the university and move to Los Angeles.
In California, he took acting classes and worked odd jobs. His acting career did not begin until 1987 when he had uncredited parts in films such as Less Than Zero and No Way Out
After a number of television performances, Pitt got his first leading role. Pitt starred in a film called The Dark Side of the Sun, produced by an American-Yugoslavian production company. Pitt was paid just over $1500 for his work in 1988. The film was ultimately shelved and didn't see the light of day until 1997.
Pitt eventually gained wider recognition for his supporting role in a Ridley Scott-directed movie Thelma & Louise. This film allowed Pitt to gain a larger following, however, his career would not fully begin until his breakthrough in 1994.
Pitt starred in the 1994 movie Interview With a Vampire, joining an ensemble cast that included Tom Cruise, Kirsten Dunst, and Antonio Banderas. While the film was not received graciously by critics, it still helped further his career.
Later in 1994, Pitt starred in Legends of the Fall. For this performance, Pitt received his first Golden Globe Award nomination in the Best Actor category. The film received mixed reviews but Pitt's performance was universally praised.
DoD News Features, Brad Pitt (15570818296), CC BY 2.0
In 1995, Pitt starred in one of his most well-known films, the crime thriller Seven, directed by David Fincher that co-starred Morgan Freeman and Gwyneth Paltrow. His performance in the murder mystery was, again, critically acclaimed and was a box office success.
Continuing his streak of success, Pitt was the supporting role in the 1995 science fiction film 12 Monkeys, the movie received generally positive reviews, but Pitt was considered a standout of the film. He was his first Golden Globe Award and Academy Award, both for supporting actor in the film.
From the late 1990's into the present, Pitt has starred in a number of successful films from cult classics like Fight Club to box office hits like Troy and the Oceans trilogy.
Despite Pitt's success in the movie-making industry, he still ran into his own personal problems. According to GQ, Pitt went through a marijuana phase when he was younger.
"Back in my stoner days, I wanted to smoke a joint with Jack and Snoop and Willie. You know, when you're a stoner, you get these really stupid ideas."
Marijuana was a part of Pitt's life for a while, eventually, he put the joint down and picked the bottle up. According to Pitt, substances were a part of his life for some time.
"I can't remember a day since I got out of college when I wasn't boozing or had a spliff, or something…"
Eventually, Pitt when Pitt had children, he stopped all substance use except for alcohol.
"I mean I stopped everything except boozing when I started my family. But even this last year, you know – things I wasn't dealing with. I was boozing too much."
Pitt's alcohol use became an issue that even put him in the news at one point. In September 2016, Pitt was on a private jet with his then-wife Angelina Jolie and his children when he lost his temper during a family dispute.
The incident involved his 15-year-old son at the time, Maddox. An anonymous phone call was made to the authorities about the altercation.
The incident was so serious that it even sparked a child abuse investigation by the Federal Bureau of Investigation and the Los Angeles County Department of Children and Family Services.
Pitt was eventually cleared following the investigation and no charges were filed for the incident. However, Pitt's social life was beginning to crumble. Five days after the incident, Jolie filed for divorce.
"I enjoy wine very, very much, but I just ran it to the ground. I had to step away for a minute. And truthfully I could drink a Russian under the table with his own vodka. I was a professional. I was good."
After some time, Pitt overcame his struggles with alcohol. Putting the drug away for healthier alternatives. He's replaced his alcohol use with other drinks like cranberry juice and fizzy water.
While sobriety can sometimes be hard to attain, it is worth it. Achieving long-term sobriety will not only extend your life, but it can also help you maintain and rebuild social relationships that may have been pushed to the side.
"It's just become a problem. And I'm really happy it's been half a year now, which is bittersweet, but I've got my feelings in my fingertips again."
Next Steps
Brad Pitt is one of the most recognizable and famous actors of the generation. He has starred in a number of feature films and won many awards for his work. Despite his successes on the screen, his use of substances off the screen eventually caught up with him and even almost landed him in legal trouble. Pitt was a self-described stoner but eventually stopped smoking and picked up the bottle. Alcohol would become a problem for the actor, however, after realizing his problem he was able to overcome his issues.
If you or your loved one is struggling with a similar substance use disorder, there are a number of treatment options available to help. Landmark Recovery is one drug and alcohol treatment facility that can help. If you are interested in learning more about the individualized treatment plans that Landmark can offer, please visit our website and reach out to our admissions team today.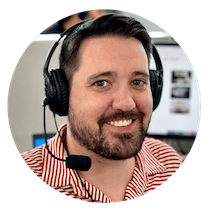 Choose Recovery Over Addiction
We're here 24/7 to help you get the care you need to live life on your terms, without drugs or alcohol. Talk to our recovery specialists today and learn about our integrated treatment programs.