On July 20, 1969, Buzz Aldrin became one of the first humans to set foot on the moon. While this was and is still considered one of the most notable moments and greatest feats in human history, it was also a moment that made it difficult for Aldrin to readjust to life on Earth and lead him down a dangerous path.
Soon after the Apollo 11 mission, Aldrin's marriage of 21 years broke up. He then went on to suffer from depression and alcoholism. Luckily, Aldrin was able to overcome these issues. He stopped drinking in 1978 and has been sober ever since.
"I believe that. I have a lot of frailties, a lot of shortcomings, but I am a much more productive person now than I ever was at the peak of my astronaut career."
NASA,
Buzz Aldrin (S69-31743)
, marked as public domain, more details on
Wikimedia Commons
Edwin Eugene Aldrin Jr. was born on January 20, 1930, in Glen Ridge, New Jersey. "Buzz" became Aldrin's nickname at a young age and he later changed it to his legal name.
In school, Aldrin maintained an A average while also playing football and being the starting center for his high school's state championship basketball team. Aldrin then went to a military preparatory academy and entered the U.S. Military Academy at West Point in 1947.
He went on to graduate third in his class with a Bachelor's in mechanical engineering. He would then choose the United States Air Force which had recently become a separate service.
In 1952, Aldrin was stationed in Seoul, South Korea and was engaged in military operations as part of the Korean War. He flew a total of 66 combat missions and had two aerial victories.
For his service in Korea, he was awarded two Distinguished Flying Crosses and three Air Medals.
When the fighting in Korea ended in 1953, Aldrin became an aerial gunnery instructor and graduated from the Squadron Officer School at Maxwell Air Force Base in Alabama.
Eventually, Aldrin would return to school to pursue a doctorate degree. Through the Air Force Institute of Technology, enrolled as a graduate student at the Massachusetts Institute of Technology (MIT) in 1959.
Aldrin went on to earn a Doctorate of Science degree in astronautics in 1963.
Aldrin's initial application to join NASA's astronaut corps was initially rejected on the grounds that he was not a test pilot. But, in 1963, NASA announced another round of selections and was one of fourteen members selected for NASA's Astronaut Group 3.
Aldrin's most famous mission during his time with NASA was the Apollo Program. On July 20, 1969, as part of the Apollo 11 mission, Buzz Aldrin and Neil Armstrong became the first two people to walk on the moon. An estimated 600 million people at the time witnessed the endeavor via television.
"The magnificence of our achievement for humanity was that we were there. But when I looked around I saw the most desolate sight imaginable. No oxygen, no life, just the lunar surface that hasn't changed for thousands of years—and the blackness of the sky. It was the most desolate thing I could ever think of."
Upon returning from the moon, Aldrin was decorated with the Presidential Medal of Freedom.
Unfortunately, Aldrin dealt with many personal issues following his return from the moon. One of the most problematic was his issues with depression and alcoholism. This may be, in part, due to his inability to find motivation toward something following his historic achievement. He speaks on this in his book Magnificent Desolation.
United States Air Force, Buzz Aldrin black and white dress uniform photo portrait, marked as public domain, more details on Wikimedia Commons
"I wanted to resume my duties, but there were no duties to resume. There was no goal, no sense of calling, no project worth pouring myself into."
This eventually led to his physical and mental health disorders. Something that he has talked about previously.
"It's inherited, in my case. My grandfather committed suicide… My mother committed suicide. Not because they had the same name, but because their genes were similar. And I think I got some of that."
The death of Aldrin's mother is a real tragedy and something that would affect anyone on a deeply personal level. His mother, born Marion Moon, killed herself shortly before Aldrin's lunar mission as she did not think she could handle her son's potential fame. This may be a contributing factor to the issues that Aldrin faced after returning from his mission.
"My mother had been unsettled by my celebrity status after my first space flight with Gemini 12 a few years earlier. And my older sister and I both came to the conclusion that perhaps that, along with other things, caused her to take her life."
Along with the depression and alcoholism he dealt with. Aldrin also experienced personal problems with his marriages. Shortly after returning from the moon, Aldrin's 21-year marriage with his wife ended. He was married for a second time shortly after the divorce, but that marriage ended in divorce as well.
His life spiraled. Under a decade after the moon landing, just a few years after being paraded around as a hero and receiving the Presidential Medal of Honor, Aldrin was working at a Cadillac dealership.
His issues eventually culminated one night when he drunkenly broke down the door of this girlfriend's apartment.
"When you've seen your family break up, then you get into an erroneous relationship, and you get married again, and that turns sour, then you're looking for some companionship, and that gets kinda complex… you really get kinda frustrated. And, if you're still drinking, you make some pretty dumb decisions."
This is one of the moments that caused Aldrin to look for help. He was able to gain control of his life once more.
Aldrin was able to stop drinking in 1978 and has been sober ever since.
"I began to think it was a genetic, inherited tendency. That brought me to consuming alcohol more and more and, of course, you can't straighten out something in your head unless you have a clear mind. You have to deal with obtaining sobriety first before dealing with other situations that are disturbing you. Today, I have 37 years of sobriety."
Next Steps
While Buzz Aldrin is one of the only people in human history to step foot on the moon, his story is still relatable. Many people have dealt with issues related to depression and alcoholism, Aldrin is one of the many that have overcome their problem. If you or a loved one is dealing with issues related to alcoholism or another form of substance abuse, you can reach out to a treatment center to help. One treatment center that can help is Landmark Recovery. If you would like to learn more about the personalized treatment options we offer, you can reach out to our Indiana treatment center admission team today.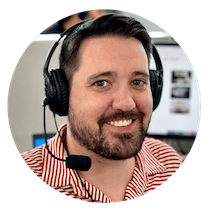 Choose Recovery Over Addiction
We're here 24/7 to help you get the care you need to live life on your terms, without drugs or alcohol. Talk to our recovery specialists today and learn about our integrated treatment programs.