Updated: 1/20/23
"There's only four answers if you get really, really strung out—you die, or you go into a mental institution, or you go to prison, or you quit." – The Observer
When it comes to rock and roll legends, only a few names can claim the same league as David Crosby, who died at the age of 81 on January 19, 2023. Crosby experienced a hard charging rock and roll lifestyle that came at a price. After decades of drug use, he got a liver transplant in 1994, heart surgery in his 70s and survived diabetes and hepatitis C. The Rock and Roll Hall of Famer and founding member of all-time-great rock bands The Byrds and Crosby, Stills & Nash is one of the most revered singer-songwriters of the 20th century. And as is true with most famous rockstars, a combination of big egos and hard drugs threatened to derail Crosby's career at the height of his success.
Celebrities from the music world took to Twitter and other social media platforms as news of his death spread.
"Missing you already, Croz. Love to Jan," James Taylor wrote on Twitter.
"I don't know what to say other than I'm heartbroken to hear about David Crosby. David was an unbelievable talent – such a great singer and songwriter. And a wonderful person," Brian Wilson posted on Facebook and Twitter.
"I can't begin to say how influential Crosby, Stills and Nash were for me. I'm grateful David Crosby lived, and so very sad he's gone," Rosanne Cash wrote on Twitter.
Rock, Drugs and David Crosby
David Crosby's story begins in sunny Los Angeles where he was born August 14th, 1941, son of cinematographer Floyd Crosby and Aliph Van Cortlandt Whitehead (a descendent of the prominent Van Cortlandt family). At a young age, Crosby developed an interest in the arts and studied drama at the Santa Barbara City College. However, his aspirations to become an actor were soon replaced by even bigger aspirations to become a musician.
David Crosby's Teen Years
At the age of 16, David learned how to play guitar from his older brother Ethan. The two played coffeehouses and recorded folk music as a duo, leading eventually to David dropping out of school to pursue music full time. In the early 1960's, Crosby formed a band with fellow guitarists Roger McGuinn and Gene Clark called Jet Set. The group later added bassist Chris Hillman and drummer Michael Clarke and redubbed themselves The Byrds.
The Byrds became one of the most influential groups of the 60s, penning hits such as "Turn, Turn, Turn" and "Mr Tambourine Man", with Crosby on rhythm guitar and doing arrangements and harmonics. However, fellow band members grew to resent Crosby for supposedly trying to dictate the direction of the band as well as his insistence on making political statements
On June 17, 1967, Crosby gave lengthy in-between-song speeches at the Monterey Pop Festival on controversial subjects such as the JFK assassination and the benefits of giving LSD to "all the statesmen and politicians in the world". Eventually, bandmates decided they would be better off without him and he was fired from the group in 1967.
Crosby wound up landing on his feet though, helping to produce numerous projects in the 60's along with forming rock n roll's first "supergroup" in Crosby, Stills and Nash with Stephen Stills of Buffalo Springfield and Graham Nash of The Hollies. When recalling the first time all three artists jammed together, Crosby said "I thought I was gonna die. I thought my heart was gonna jump right through my mouth. It was about the rightist thing I ever heard." Crosby, Stills and Nash would become one of the biggest folk/rock/jazz groups in the world. But of course, with the fame came the fast life.
Crosby's Drug Use
"Never once, until I got out of prison, did I ever record, perform, or do anything any way except stoned. I did it all stoned." – Long Time Gone
Crosby was never a stranger to drug use. As a youth, his love for marijuana even lead to him helping supply the Beatles with the most premium weed available when they visited Los Angeles. However, as the free love and psychedelia of the 60s turned into the 70's, the hippie lifestyle became replaced by the partying lifestyle. Drugs like marijuana and LSD became replaced by harder substances like cocaine, crack, and heroin.
"You have to understand that I wanted to quit. But I was so severely addicted that I probably tried to 10 times, and failed. If you try enough times and fail, you don't believe you can. And I had pretty much given up. I thought I was going to die on drugs." – San Diego Tribune
In 1969, the singer/songwriter experienced tragedy when his girlfriend Christine Hinton was killed in a car accident after the couple had moved to the Bay Area. Crosby began abusing drugs more severely than he had before, starting with a several week ocean odyssey on a yacht filled with women and narcotics.
Crosby was busted for possession several times in the following years, becoming infamous for carrying a .45 automatic around with him. In one instance he pulled the gun on a surly parking lot attendant and another time he shot at burglars raiding his home. Crosby was arrested several times yet never seemed to learn his lesson. During the 70's, the band began to dissolve. Each member became more involved with solo projects and careers, ending with a short-lived 1974 reunion that fell apart.
"We were our own worst enemy. Put the four of us in a room, and anything could trigger a fatal blast. Crosby, Stills, Nash & Young wouldn't tour together again for 26 years." – Wild Tales: A Rock & Roll Life
By 1976 Crosby had developed a perforated septum from snorting coke for nearly a decade straight. To get around that, he began freebasing the cocaine with ether, also known as crack, smoking as much as an ounce per day. Throughout the 70's and into the 80's, Crosby became less famous for his music and more known for his wild lifestyle. The rockstar began injecting heroin and continuing to smoke crack while having run-ins with the law.
In 1982, while on the way to a show, Crosby drove his car into a concrete freeway divider after a drug-induced seizure. When rescuers extracted him from the wreck they found cocaine and a .45 automatic. Crosby was later arrested with heroin, cocaine, pot and codeine — all while on bail awaiting the cocaine charges from his accident.
"I don't know why I'm alive and Jimi isn't and Janis isn't and Mama Cass isn't and all my other friends. I have no idea why me, but I got lucky." – Rolling Stone
Desperate for their friend to get help, fellow bandmates and musicians implored Crosby to enter rehab. Even Pete Townshend, member of The Who, sought to help Crosby get clean. However, after entering rehab for a day and immediately leaving, Crosby was arrested and sentenced to 9 months in Texas State Prison in Huntsville. It may have wound up saving his life.
Crosby Finds Recovery from Drug Addiction
In 1986, Crosby left prison and began life anew. He didn't use any drugs while locked up, even though the stuff was available. He also read lots of books and fan mail, wrote many letters, penned lots of songs and played guitar in the prison band. He credits prison with being the opportunity he needed to truly get sober and back on his feet.
"Prison is a very effective tool for getting your attention. When I went in, I was a junkie and a freebaser—as far down the drug totem pole as you can go. And I was psychotic. But what happens is, it's no longer a matter of choice: You're there and you can't get any drugs. Eventually, you wake up from that nightmare you put yourself in and remember who you are." – Rolling Stone
Since then, Crosby has continued to write and record music and tour. His autobiographies are "Long Time Gone" and "Since Then: How I Survived Everything and Lived to Tell About It". He also co-wrote "Stand and Be Counted", a history of protest music.
While Crosby is an advocate for recovery and sobriety, he prefers a lifestyle of moderation. The artist refuses to touch hard drugs or alcohol, but will still smoke marijuana for its medical benefits. Thanks to his efforts at recovery, the world has been able to enjoy David Crosby's presence for that much longer.
While it's not exactly sobriety, David Crosby managed to stop his rampant drug abuse and reverse the trajectory of self-destruction that was his life path. Thanks to his efforts at recovery, the singer-songwriter is now closer to his children than ever before, with plans to continue singing, recording, and spreading the message of life and love.
If you or a loved one is dealing with an addiction issue, please reach out to Landmark Recovery today.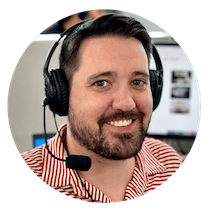 Choose Recovery Over Addiction
We're here 24/7 to help you get the care you need to live life on your terms, without drugs or alcohol. Talk to our recovery specialists today and learn about our integrated treatment programs.