Ozzy Osbourne, the self-proclaimed "Prince of Darkness", led one of the most successful heavy metal careers in music history. The total sales from his years in Black Sabbath, combined with his solo work, is over 100 million. Osbourne was inducted into the Rock and Roll Hall Of Fame. He has been active in the music world since 1967, his longevity and success have earned him the informal title of "Godfather of Heavy Metal".
During his time in Black Sabbath and his other endeavors, Osbourne used a copious amount of drugs and alcohol. He's talked about his previous habits in many interviews, including with the Rolling Stone.
"Every one of my bad drinking partners are all dead. No one's come back and said, 'Hi, Oz, it's cooler on this side. Come and join us.'" I want to be around for everyone. But more than that, I didn't love the way I felt after I got stoned or drunk or both."
John Michael "Ozzy" Osbourne was born in Birmingham, England on December 3, 1948.
Osbourne was a fan of music from a young age and when he was 14, he became a great fan of the Beatles after hearing their first hit single. He credits their 1963 son "She Loves You" for inspiring him to become a musician. In the 2011 documentary, God Bless Ozzy Osbourne Osbourne said: "I knew I was going to be a rock star the rest of my life."
Andrew King, Ozzy Osbourne Cardiff 1980, CC BY-SA 2.0
Osbourne dropped out of school at 15 and took many forms of employment including a construction worker, plumber, toolmaker, and more. He spent six weeks in prison after he was unable to pay a fine after being found guilty of robbing a clothing shop.
In late 1967, Osbourne was recruited as the vocalist for a local band. They played two shows before breaking up, but Osbourne would go on to reunite with one member, Geezer Butler, along with Tony Iommi and Bill Ward to form the band Black Sabbath in 1969.
The band got signed to a small record deal. Upon signing, Osbourne was able to use his
"I was 18 when Sony offered us a deal for Black Sabbath. £105 they gave me – and I'd never seen so much cash in my f***ing life. From then onwards. I could get drunk morning, noon and night, and nobody would care. There isn't another job in the world where you can turn up p***ed as a wheel and not get fired."
The band's first two albums, their self-titled and Paranoid, sold big numbers and got considerable airplay. Just five months after the release of their sophomore album, they released their follow-up Master of Reality.
This album was a huge commercial success and reached the top ten in both the United States and the UK, it was certified gold in less than two months. The album would go on to be double platinum certified in the early 21st century. Despite this, reviews of the album were unfavorable.
The music that Black Sabbath made was generally disliked by critics early on in their career, with some critics calling them naive or simplistic. However, upon the release of Sabbath Bloody Sabbath, the band received favorable reviews for the first time. A review of the album from decades later in AllMusic called the album a "masterpiece" and "essential to any heavy metal collection".
In 1978, Osbourne left the band for three months to pursue a solo project but rejoined Sabbath and began working on their next album, Never Say Die!.
F darkbladeus, OzzyChangingHands02-20-2010, Wikimedia Commons
Band member Iommi spoke on the making of the album.
"We were getting really drugged out, doing a lot of dope. We'd go down to the sessions, and have to pack up because we were too stoned, we'd have to stop. Nobody could get anything right, we were all over the place, everybod'y playing a different thing. We'd go back and sleep it off, and try again the next day."
While the album did eventually get finished and the band put on a supporting tour that featured Van Halen as the opener, there was a clear rift between Osbourne and other band members, especially Iommi. Osbourne was fired from the band in 1979, he was told that he was unreliable and had excessive substance abuse issues compared to other band members.
Osbourne would go on to have an illustrious solo career. However, Osbourne's most successful venture was a festival tour called Ozzfest. The festival was created by Osbourne's wife and manager, Sharon Osbourne. The tour was well-received and became a annual occurrence. The festival featured bands such as Slipknot, Pantera, Marilyn Manson, Rob Zombie, and more.
Osbourne eventually rejoined Black Sabbath, released a final album and went on a farewell tour in 2017.
Osbourne has had one of the most successful careers of any musician ever. However, there were countless moments when Osbourne's career could've ended differently. Throughout his nearly his entire career, Osbourne dealt with issues related to substance abuse.
Osbourne abused alcohol and drugs for the majority of his adult life. Obviously, it created problems with his band. In fact, longtime guitarist Zakk Wylde compared Osbourne's resiliency and tolerance to drugs to "King Kong and Godzilla combined".
Osbourne's first experience with cocaine was in the early 1970s in Denver, Colorado after a Black Sabbath show. Osbourne talks about the experience in an interview with Telegraph.
"The first time I tried cocaine, I remember thinking, 'I've found the meaning of life!' But then I loved morphine and everything else, too. At my worst, I was buying kilos of the stuff every week."
Osbourne's drug and substance use became a major problem for his band and his voice would often be so damaged from cigarettes and alcohol that many performances would suffer.
By Jennifer – originally posted to Flickr as Ozzy on tour in Japan, CC BY 2.0, Jennifer, Ozzy on tour in Japan, CC BY 2.0
"By far the most addictive thing I've ever put in my body is tobacco. By the end, I was chewing the gum, smoking the fake cigarettes, wearing the patches and smoking 20 a day. I tried cigars, but within a week I was smoking 30 Cohibas a day, and inhaling. Now I don't do anything anymore. I got bored of always being f***ed up on something or other."
There are countless stories of Osbourne's antics during his time on drugs including performing a striptease for the head of CBS Europe in Germany and kissing the record executive on the lips. According to his wife, he also urinated in the executive's wine but Osbourne was too drunk to recall.
The Prince of Darkness was also banned from the city of San Antonio for a decade after he was arrested for urinating on war battle memorial.
There were also moments in which he fired his entire band while intoxicated but had no recollection of it later on.
Upon being fired from the band in 1979, Osbourne reportedly spent months locked in his hotel room taking copious amounts of drugs and alcohol all day, every day. However, Osbourne's future wife Sharon, found him and helped him recover from the place he was in.
"It it weren't for her without a shadow of a doubt, I would be dead."
While Osbourne has had extended periods of sobriety in recent years, the man spent nearly 40 years of his life on a self-described "bender".
While everyone has setbacks with sobriety and relapses are common, Osbourne is no different. In fact, in 2013, Osbourne went public on Facebook about dealing with issues related to staying sober.
"I would like to apologize to Sharon, my family, my friends and my band mates for my insane behavior during this period…and my fans."
Next Steps
Anyone in recovery would tell you sobriety is a lifelong struggle and everyone will have setbacks. Osbourne has had his fair share of problems. Luckily, there are a number of resources available for people who are dealing with substance abuse issues. Landmark Recovery is an Indiana treatment center that can offer your loved one a number of treatment options and paths to help achieve long term sobriety.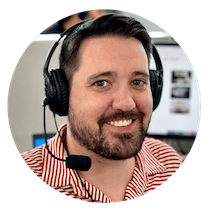 Choose Recovery Over Addiction
We're here 24/7 to help you get the care you need to live life on your terms, without drugs or alcohol. Talk to our recovery specialists today and learn about our integrated treatment programs.