Tim McGraw is undoubtedly one of the biggest names in country music, and in the music industry in general. He has recorded and released over a dozen albums and sold millions and millions of records worldwide. Despite his fame and success, McGraw still struggled with issues related to alcohol. While it started as a simple way to calm his nerves on stage it eventually spiraled into something that scared him.
McGraw was able to stop drinking and hasn't had a drink in over 10 years. His story is one that many can look to for support and solace as they battle with their own substance use problems.
"People were worried about me … It wasn't something that I didn't know as well. But ultimately, it is really about how I want to be around for my kids. I want to be around to see how they grow up. I want to see what their lives become. I want to see what their kids look like."
Samuel Timothy McGraw was born on May 1, 1967 in Louisiana.
As a child and throughout high school, McGraw played competitive sports, most notably baseball.
Office of the Governor of Maryland, Tim McGraw with Gov. Hogan (cropped), CC BY 2.0
Even from a young age, McGraw was exposed to alcohol use, stating that it was just a part of the local culture of Louisiana.
"I grew up in Louisiana and we used to drink Miller ponies, sitting on a tailgate around a bonfire. I mean, that was part of the culture of growing up for us."
McGraw would go on to attend Northeast Louisana University on a baseball scholarship. However, a knee injury prevented him from pursuing baseball professionally.
During college, McGraw learned to play guitar and would frequently perform for an audience for money. He was even in a few local bands. According to an interview with People Magazine, this is where McGraw first began to use alcohol regularly, using it to help calm his nerves before performances.
"Even when I was in college, before I would get on stage, I would start drinking. I would start drinking to stop shaking."
However, his entire career shifted in 1989 when his hero Keith Whitley died. When that happened, McGraw decided to drop out of college and went to Nashville to pursue music as a career.
McGraw drew attention from Curb Records in 1990 when he gave a copy of one of his demos to his father who in turn gave it to a friend, an executive at Curb Records. Eventually, McGraw was able to play his tape for record executives, after which they signed him to a recording deal.
McGraw released his debut, self-titled album in 1993. It was not commercially successful. However, his sophomore follow-up Not A Moment Too Soon was much more successful.
His second album was the best-selling country album of 1994 and catapulted him into the spotlight. In the strength of the album, he won the Album of the Year and Top New Male Vocalist awards by the Academy of Country Music.
Despite his early successes, McGraw was a self-admitted self-conscious and shy person, traits that don't always coexist with live performers. According to the Huffington Post, McGraw would normally drink before going on stage in order to deal with nerves.
"To step out on stage and to sing and be in front of people was nerve-wracking for me in a lot of ways. That was the way I got my courage — some liquid courage, with a little Jack Daniels."
McGraw continued his successes with his next three albums, All I Want, Everywhere, and A Place In The Sun, all of which were released before 2000. All three albums were major commercial successes, selling two million copies, four million copies, and three million copies, respectively.
McGraw's early success in his career never slowed him down. Since 2000, he has released 10 albums and is one of the biggest country artists and musicians in the world.
While his sales never slowed down, McGraw still struggled with problems related to alcohol, and even other substances according to an interview with Men's Health.
"I drank too much. I partied too much. And did other things too much. Chemically. No needles or that kind of stuff, but . . . use your imagination."
Eventually, McGraw's drinking began to affect him on a more personal level and began to make various impacts on his social and professional life.
"It got to the point where I knew that I drank too much. I knew that it was affecting my personal relationships, it was affecting my professional relationships, it was affecting my family. It was turning me into a person that I didn't want to be… I was at a point where I could lose everything that I had in my life, first and foremost, my family. It [was] time to stop. And I stopped."
McGraw quit drinking in 2008 and has been sober since. McGraw found that he was making excuses for himself for drinking and once he got older, he was able to see these excuses for what they were and focus on getting himself clean of these problems.
"You can come up with a million excuses why you drink too much…I think the older you get, the more you start realizing those things."
McGraw did admit that some parts of drinking were not easy and, in fact, it was something that he has said has been one of the hardest things he has even done. Especially because he had been using alcohol to help him perform for so long.
"That was the toughest tour that I've ever done in my life… to get through that tour not drinking. I'd never done it before… I could probably count on one hand the times I'd stepped on stage where I didn't have alcohol in me, or something. That was the toughest thing about quitting."
McGraw has said that his wife, Faith Hill, and his children are two of the biggest reasons he was able to successfully quit drinking. Having a support system there for you when you need them can be all the difference between successfully getting sober and relapse.
"Faith saved my life in a lot of ways — from myself more than anything. I can go down a dark road sometimes, when you're not feeling good about yourself, and she pulls me out."
Since he has stopped drinking alcohol, McGraw replaced his drinking with a fitness regimen. His exercise program has been so successful that he unintentionally lost 40 pounds just two years after quitting alcohol.
McGraw has been free of alcohol for over 10 years.
Next Steps
Tim McGraw has been one of the most successful names in music over the past two decades. He has sold countless albums and performed at some of the most prestigious venues and events in front of millions of fans. Despite the success, McGraw has his struggles with alcohol, an issue that he said affected his personal and professional relationships. Eventually, McGraw was able to overcome his problem with the support of his wife and children.
If you or a loved one are dealing with problems related to alcohol abuse, or another substance, Landmark Recovery is here to help. If you are interested in learning more about a personalized treatment plan, please visit our website and reach out to our admissions team today.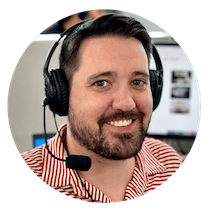 Choose Recovery Over Addiction
We're here 24/7 to help you get the care you need to live life on your terms, without drugs or alcohol. Talk to our recovery specialists today and learn about our integrated treatment programs.