Most medication-assisted programs recommend a minimum 29-stay in a residential facility to ensure a successful and prolonged recovery.
You may be hesitant to take so long out of your job as you'll still have bills to pay. There's also the added worry about disclosing your situation to your employer.
If you're feeling a little overwhelmed about all of this, that's perfectly natural.
Your recovery from substance use disorder should be your highest priority. When you are substance-free after your detox, you will have ample time to start excelling at work again. Recovering from substance abuse can only enhance your job success in the long-term.
Employers can fire employees for substance abuse. However, certain legislation is in place to protect your job if you enter rehab since addiction is classed as a serious mental health condition.
You may also be eligible for financial assistance while you go into treatment.
Family and Medical Leave Act (FMLA) 1993
The Family and Medical Leave Act was put in place to protect workers' jobs if they need some time out to recover from a serious health condition.
With FMLA, you can take 12 weeks of unpaid leave and go back to your job. If you stay off work beyond this 12 week period, you will no longer be protected, and you could lose your job.
Eligibility for FMLA
Addiction is classed as a serious health condition, but to qualify for FMLA you must:
Be employed by an organization with over 50 employees, or be employed by a school or public agency
Be employed for a minimum of 12 months
Have worked a minimum of 1250 hours over the previous 12 months. Sick leave and vacation are not included in these 1250 hours
Steps to Claim FMLA Leave

You'll need to give your employer at least 30 days' notice of your FMLA leave. You'll also need to provide medical certification attesting that you have a serious condition. You will have 30 days to come up with this certification.
Once you have submitted your notice, your employer has 5 working days to approve your FMLA leave.
Naturally, you might be worried about the disclosure of your substance use disorder to your employer, but there are ways around this.
Your employer doesn't need to know the specific diagnosis. All that's required to satisfy the conditions of the FMLA is confirmation from your doctor that you have a serious health condition and need treatment. This could be disclosed as substance use disorder. Alternatively, it could be presented as a mental health problem like depression.
Be aware, however, if your employer is not convinced you have a serious condition, they may request a second or third opinion. That said, your employer is in no way allowed to contact your healthcare provider, HR representative, or management official for clarification. Your privacy is protected.
While efforts are being made at the government level to increase awareness of addiction you could still face judgment and stigmatism from your employer and co-workers.
Hopefully, your employer and colleagues will support you if you must disclose your substance use disorder. By seeking treatment you are demonstrating that you are committed to long-term recovery.
Once your FMLA leave is granted, you can enjoy peace of mind knowing that you can resume your job. If you are moved to another position when you return, your employer must ensure that your new role fulfills certain criteria such as:
Same pay, conditions, and benefits such as sick leave, vacation allowance, life insurance, health insurance, and pensions
The same level of duties and responsibilities
Same shift patterns and similar geographical location
If you find your employer violates your rights under FMLA, you can complain to the Wages and Hours Division at the Department of Labor. You can call them on 1-866-487-9243.
Financial Assistance During Rehab
FMLA leave will only protect your job and only provides unpaid leave. This means you'll still have bills to pay, so what can you do?
Luckily, you can look into claiming both short-term or long-term disability benefit.
Short-Term and Long-Term Disability Benefit
Sadly, the Social Security Administration won't pay out for time taken off work for addiction treatment.
You may be able to claim short-term or long-term disability benefits for medication-assisted treatment if you have insurance. Some insurers make it difficult for people with substance use disorder. If your policy does not include substance use as a limitation on the definition of mental health, you're in luck.
Some policies may refer to a mental health condition as "any psychological, behavioral, or emotional disorder." If yours does, you're all set.
If your insurer is willing to assist you with short-term or long-term disability benefits, they typically pay out between 40 to 60% of your salary until you return to work.
Paid Leave
If you've accrued vacation allowance, your employer may require you to take paid leave in conjunction with your FMLA leave. You might be better off in this instance as you will receive full pay while keeping your job and insurance policy protected.
What To Do Next
Your recovery is vital for your future physical, mental, and emotional welfare. The longer you spend in residential treatment, the higher chances you will have of a successful recovery. You need to nurture a positive frame of mind to make this work, so if you can organize FMLA leave and some kind of financial assistance this will help.
Your healing is of utmost importance, and treatment is the first step. While this will be a difficult journey you will return to work with a renewed sense of purpose and you can focus on resuming a successful professional career. Call the friendly team at Landmark Recovery today at 888-448-0302 if you need immediate assistance. Don't do this alone.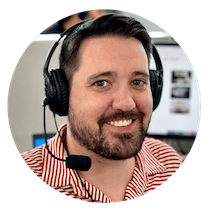 Choose Recovery Over Addiction
We're here 24/7 to help you get the care you need to live life on your terms, without drugs or alcohol. Talk to our recovery specialists today and learn about our integrated treatment programs.