A look at sober support groups to help people with alcohol addiction
What is Alcoholics Anonymous (AA)?
Alcoholics Anonymous (AA) is a faith-based program that has helped many people overcome their excessive drinking habits since the 1930s. AA's aim has been to help those suffering from alcohol addiction through a set of spiritual principles called the "Twelve Steps." However, modern approaches to addiction treatment and peer recovery support have helped develop and influence new alternatives to AA as society changes. Many people still use 12-Step programs like AA to support their long-term recovery after they've completed residential treatment or while they go through an intensive outpatient program (IOP).
There are also others who make use of less faith-based communities that utilize a combination of online sober support groups, recovery coaching and medical tools. Whether you choose a more traditional support group like AA or go another route to help you achieve long-term recovery goals, research backs the effectiveness of finding a community of like-minded people.
Related: Does Alcoholics Anonymous Really Work?
What are the benefits of peer support groups in addiction recovery?
Studies show that in general, peer support groups and recovery communities have several benefits, including:
Reduced relapse rates

Increased addiction treatment engagement

Improved relationships with addiction treatment providers

Decrease in viral infection (HIV, hepatitis C, etc.) risk behaviors

Improved relationships with family, friends and treatment providers
9 Alternatives to Alcoholics Anonymous (AA)
Here are the 9 best alternatives to AA and 12-Step meetings:
A Sober Girls Guide
A Sober Girls Guide is a blog, podcast and online sobriety group that helps women overcome alcohol addiction. Among its support group features include:
Tempest
Tempest is an online program where members can take an intake survey, take clinically-proven courses and build connections in community groups.
The Luckiest Club
Also known as TLC, The Luckiest Club is an online recovery community where members get access to daily sobriety meetings, a members-only forum, monthly workshops and group coaching with trained leaders.
Recover Out Loud
Founded in 2018, Recover Out Loud (ROL) uses a holistic approach to long-term sobriety. ROL puts an emphasis on incorporating fitness into a person's recovery. In addition to in-person and online meetings, ROL also hosts fitness and lifestyle events.
Sober Mom Squad
The Sober Mom Squad was formed in 2020 during the COVID-19 pandemic to help moms who were disconnected and drinking alone. Their goal is to create a community that reduces the stigma of addiction and negative stereotypes about motherhood and alcohol, or the "wine-mom narrative." They host two virtual meetups per week with SMS members, as well as a private community forum.
Loosid
Loosid is a full-service sober app for people in recovery to find a like-minded community of over 140,000 individuals. The app features recovery tools, including a dating app and daily sober tips.
LifeRing
LifeRing Secular Recovery is an organization that hosts U.S. and international support meetings in-person and online. It helps people sustain their recovery with a "3-S Philosophy":
Sobriety

Secularity

Self-Help.
Women for Sobriety (WFS)
Founded in 1975, Women for Sobriety (WFS) is a national organization that helps all women find their path to recovery through "self-discovery." WFS accomplishes this goal through its self-help program called the "New Life Program."
HAMS: Harm Reduction for Alcohol
HAMS stands for harm reduction, abstinence and moderation support. The organization offers peer recovery support through online social media groups and live meetings. HAMS has written its own harm reduction book and articles and also hosts a podcast.
Related: What is Harm Reduction?
Find a recovery community to help you stay on your personal journey
Regardless of your path, addiction treatment experts recommend finding peer support if you want the best chance of a successful and sustained recovery. For more information on treatment resources, call 888-448-0302 to speak to a recovery specialist. A dedicated admissions team member is available to answer questions 24/7 and help you make the best decision for your future.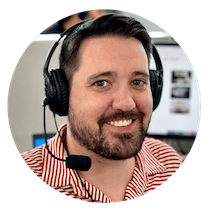 Choose Recovery Over Addiction
We're here 24/7 to help you get the care you need to live life on your terms, without drugs or alcohol. Talk to our recovery specialists today and learn about our integrated treatment programs.