Opioid addiction is a problem across the country, and much of the world. However, there are certain areas around the United States where the problem is especially devastating. For example, the Appalachian region in the Midwest is one area that has been hit particularly hard by the opioid epidemic. States like Ohio, Pennsylvania, West Virginia and Kentucky have all been ravaged by the crisis as all four states were in the top five for states with the highest overdose death rates in 2016.
Kentucky is one state in particular that has seen it's number of drug overdoses, specifically from opioids, continue to rise year after year. Heroin and fentanyl are two opioids that have contributed to the rising drug overdoses seen in the state. While heroin is well known as being a hard, deadly drug, fentanyl has actually been more catastrophic in the past few years. In 2017, for instance, fentanyl was a factor in twice as many overdose deaths as heroin in Kentucky.
With the opioid epidemic tightening its grasp on the country, and some regions in particular, the federal and local government are looking for solutions to the issue. So far, this has included passing laws and conducting awareness campaigns to institute drug reform programs and educate citizens on the harm and treatment options for opioid addiction. However, major results are yet to be seen as the problem continues to grow.
Opioids in the United States
Opioids are a class of drugs that include heroin, synthetic opioids and prescription painkillers. While heroin has been a well-publicized issue since the Nixon's declaration of a "War on Drugs" and "Just Say No" Reagan era, prescription drugs and synthetic opioids did not come in the picture until the past few years. Now, heroin has taken a backseat to other opioids that are doing more damage to the country.
Opioids have come into the national spotlight more and more as more and more people fall victim to the epidemic. It has become a major talking point for politicians and the media as they now kill about as many people every year as firearms.
The high usage of opioids, as well as high prescription rates, across the nation has impacted the number of deaths associated with drugs. Opioids account for nearly 30,000 of the 72,000 drug overdose deaths, about 42 percent. The rise in drug overdoses in the country, as well as other factors like suicide, have made an impact on the life expectancy rate in the country which has declined over the past few years.
According to the National Institutes of Health, more than 2 million Americans have an opioid use disorder while the Department of Health and Human Services estimates that over 11 million more people misuse opioids by taking medication longer and in higher doses than recommended.
https://www.drugabuse.gov/drug-topics/trends-statistics/overdose-death-rates
Rise of Fentanyl
As mentioned earlier, prescription painkiller drugs have become more prevalent and deadly over the past few years, especially with the advent of fentanyl. Fentanyl is synthetic opioid that is 80-100 times stronger than morphine and about 50 times more potent than heroin. As of recently, fentanyl has been finding its way into other drugs such as heroin, cocaine or xanax and due to the abnormally high potency of the drug, it has been resulting in a large number of overdoses and deaths across the nation.
Despite the deadly nature of fentanyl, the FDA recently approved the use of a new synthetic opioid called Dsuvia that is 10 times stronger than fentanyl.
While opioids are having a major effect on the country in general, when you look more closely at some states, such as Kentucky, the situation is much more grim.
Opioids in Kentucky
Kentucky is one of the states at the forefront of the opioid epidemic. According to the Kentucky Office of Drug Control Policy, overdose deaths killed over 1500 people in 2017, with many of those coming due to opioids.
Opioids in Kentucky are prescribed at an alarmingly high rate, much higher than the national average. According to the Foundation for AIDS Research, in 2017, there were 86.8 opioid prescriptions per 100 persons, the national rate is 58.7 prescriptions per 100 persons. They also found that in 2014, 89.1 percent of individuals who needed treatment for opioid abuse were not receiving it.
This disproportionate rate of prescriptions and the lack of treatment people are receiving are both contributing to the massive epidemic that is killing thousands across the country. These factors have caused hundreds of Kentucky citizens to lose their lives every year.
https://www.drugabuse.gov/drugs-abuse/opioids/opioid-summaries-by-state/kentucky-opioid-summary
According to the NIDA, Kentucky is among the top ten states with the highest opioid-related overdose deaths. In 2016, there were almost 1000 opioid-related overdose deaths. The state had a rate of 23.6 deaths per 100,000 persons, almost double the national rate. More specifically, since 2012, heroin overdose deaths increase from 143 to 311, an increase of 117 percent. Meanwhile, synthetic opioid deaths have increased from 70 to 465 in the same amount of time, an increase of 564 percent.
Fentanyl in Kentucky
Of the 1565 drug overdose deaths in Kentucky in 2017, fentanyl was involved in 763 of them. That accounts for 52 percent of all deaths, up five percent from 2016. Meanwhile heroin was present in 327 of the overdoses.
Together fentanyl and heroin were involved in almost 70 percent of all of the drug overdoses for the state in 2017.
Economic Impact
The rise of opioids across the country have not only cost the lives of thousands but have also impacted the country's economy. High opioid use rates in some states have caused economic decline in those states through high medical costs and lower labor participation leading to lower wages and lower tax income.
According to a report done by Altarum, a nonprofit research group, found that from 2001 to 2017 the opioid crisis was estimated to have cost the country $1 trillion and is projected to cost an additional $500 billion by 2020.
But, the situation is disproportionately worse for countries that have high opioid availability and use.
In a paper for the Federal Reserve Bank of Cleveland published in May by researchers Dionissi Aliprantis and Mark E. Schweitzer, the two looked at the effect the opioid crisis has had on the labor force. Specifically, they look at the differences in counties with high rates of opioid prescriptions versus counties with low prescription rates.
They found that opioids have an obvious effect on the labor force, citing a four percent change in counties where opioids are more prescribed.
"Our analysis highlights the strong negative relationship between opioid prescription rates and labor force statuses. Taken at face value, our results suggest that solving the opioid crisis would substantially improve economic conditions in counties that have had high levels of opioid prescriptions by boosting the prime-age male participating rate by more than 4 percentage points," the report says.
What is Being Done?
As the opioid crisis has come more into the limelight, it has become clear the problem is not likely to just fizzle out on its own and that an effective solution needs to come about. Since the rise of opioids, there have been multiple pieces of legislation proposed and a number of awareness campaigns conducted in an effort to bring about change and awareness to the issue.
While not all bills make it through both houses of congress and end up on the President's desk, the opioid problem is still a bipartisan issue and, during a time of political polarization, it has been effective in bringing both political parties together to find a fix.
One very recent example of this is the SUPPORT (Substance Use-Disorder Prevention that Promotes Opioid Recovery and Treatment) for Patients and Communities Act that President Trump signed into law in late October.
The legislation aims to do a number of things including increase detection of fentanyl and other opioids, prevent addiction for susceptible seniors, expand oversight of opioid prescriptions, and much more.
Similarly, under the Trump administration, the government has began the Crisis Next Door campaign to spread awareness of the issue and to offer support for individuals and families who have personally been impacted by the opioid crisis.
On the local scale, the state of Kentucky has made efforts to curb how the opioid crisis is affecting its citizens, however, no major progress has been seen.
For example, in late October, the Department of Justice announced the formation of the Appalachian Regional Prescription Opioid (ARPO) Strike Force which will be headquartered in Louisville, Kentucky. The mission of the ARPO Strike Force is to identify and investigate health care fraud schemes in the Appalachian region as well as surrounding areas. The Strike Force also aims to prosecute medical professionals and others who are involved in the illegal prescription and distribution of opioids.
"While the opioid epidemic continues to inflict untold pain and suffering on people across the country, the devastation in the Appalachian region and adjacent areas has been particularly staggering," said Assistant Attorney General Benczkowski. "It is all the more reprehensible when unscrupulous physicians and pharmacies contribute to the epidemic by illegally supplying dangerous prescription painkillers."
The ARPO Strike Force was a measure passed by the federal government to attack the opioid crisis in the region, however, there are laws that have been passed by the state of Kentucky to combat the epidemic from the inside.
For instance, in 2017, House Bill 333 was signed into law by Gov. Matt Bevin. The bill has a number of beneficial measures that affected opioids specifically. The main focus of HB 333 was to make it a felony to illegally sell or distribute fentanyl, carfentanil, or similar drugs. It also directed state licensing boards to limit the prescriptions for Schedule II controlled substances to three days when used to treat acute pain.
Schedule II substances and drugs are defined as drugs with a high potential for abuse that may lead to severe psychological or physical dependence. Examples of Schedule II controlled substances include:
Vicodin
Cocaine
Methamphetamine
Methadone
OxyContin
Fentanyl
Adderall
Along with efforts to control the outbreak of the epidemic, some groups in Kentucky have taken the initiative to focus on treatment of those afflicted with the problem as well. One example of this is Find Help Now Kentucky. Find Help Now is a substance abuse treatment locator and information center for Kentucky.
The locator ran a promotional campaign in the summer of 2018 focusing on raising awareness and driving traffic to the website. According to the Center for Disease Control and Prevention, the website had over 100,000 page views and over 26,000 unique searches from February 1, 2018 to August 7, 2018.
In an op-ed published in August, Kentucky District Attorney Robert M. Duncan Jr. speaks on the opioid epidemic and the rising number of overdoses, saying that the Eastern District of Kentucky is "Ground Zero in the overdose crisis".
Despite these local efforts and dedication to finding a solution to the problem, major change has yet to be seen. However, the recognition of the issue and the steps that the state and the country have taken to combat the problem are good progress for finding an effective, long-term solution.
In Conclusion
This opioid crisis is affecting the country, killing thousands every year. And it is disproportionately harming states and regions like Kentucky. While there is still work to be done and progress to be made, Kentucky has shown that they not only recognize the problem but are committed to finding a solution. At Landmark Recovery, we are focused on being a part of that solution. Landmark offers a path to sobriety through individualized care for those looking to escape the clutches of opioid abuse, or other substances. If you or a loved one is struggling with addiction, feel free to reach out to our admissions team to receive more information on how we can help.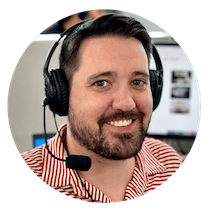 Choose Recovery Over Addiction
We're here 24/7 to help you get the care you need to live life on your terms, without drugs or alcohol. Talk to our recovery specialists today and learn about our integrated treatment programs.