Welcome to This Week in Recovery, a weekly recap of the 5 biggest stories and developments in the recovery industry.
One Palm Beach County drug testing lab and 10 South Florida treatment centers may have fraudulently charged more than $141 million in unwarranted urine testing, according to Palm Beach County State Attorney Dave Aronberg. The Sober Homes Task Force that made the arrests was originally started in order to end the "Florida shuffle" that lures drug addicts to the state with the promise of recovery but often ends up leaving them on the street when their insurance runs out.
During the early years of the opioid crisis, victims were primarily low-income, middle aged white men. In recent years, the demographics have shifted. As the opioid crisis has grown in scale, illicit drugs like heroin and fentanyl have seen a rise in black and urban communities. In 2017, the death rate in Baltimore reached 85.2 per 100,000. That's almost the equivalent of 0.1 percent of the city's population dying from drug overdoses in one year.
On Monday (4/1), Chinese officials announced that they will look to tighten the regulation of fentanyl substances as a friendly gesture to the United States. The move was first promised late last year from Chinese leader Xi Jinping during a meeting with President Trump. The country will enact a blanket ban on variants of fentanyl-related drugs.
While North America and the U.S. deals with the opioid crisis, Asia has a different type of problem: meth. The drug has overtaken heroin as the biggest threat in parts of Asia and the Pacific. And, unlike opioids, there is no approved remedy to deal with cravings, leaving doctors without an answer to this epidemic.
Lawsuits filed in New York and Massachusetts have exposed "Project Tango", a secret plan by Purdue Pharma to profit from the addiction crisis. Files show how executives planned on offering "recovery medication" for a crisis fueled largely by their own aggressive sales and marketing tactics for OxyContin. One example includes a funnel showing how the company could make money from both "pain treatment" and "opioid addiction treatment".
Want more recovery reads? Visit our blog today!
Making the choice to seek treatment for substance dependency can seem like a daunting process. One of the biggest concerns that people have when first entering treatment is whether or not they can retain their job while in treatment.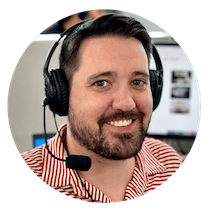 Choose Recovery Over Addiction
We're here 24/7 to help you get the care you need to live life on your terms, without drugs or alcohol. Talk to our recovery specialists today and learn about our integrated treatment programs.