Welcome to This Week in Recovery, a weekly recap of the 5 biggest stories in the recovery industry.
Drug and Alcohol Treatment Hindered By Stigma – Forbes
A new study published in "Drug and Alcohol Dependence" found that many adults who are in recovery from drugs and alcohol still experience some forms of discrimination as they go through their day-to-day lives. This type of discrimination can make people reluctant to seek treatment, which is a problem that already exists with only about 10 percent of those who need treatment seek it out.
FDA Issues Warning Over Vivitrol Ad – Fox News
The FDA has issued a warning to the pharmaceutical manufacturer Alkermes Plc over a false or misleading ad that omitted important risk information for Vivitrol, a medication that is used to prevent relapse to opioid addiction. Vivitrol users should still be aware that they are at a vulnerability to potentially fatal overdose in some cases.
Home Depot Blames Rise In Store Thefts on Opioid Crisis – USA Today
Home Depot executives have begun to blame the nation's opioid crisis for a recent rise in retail theft. They retailer did not cite any studies to back up the claim which they made during a call with investors this week. The company face near immediate backlash and online criticism for its claims.
South Korea Finds Some E-Cig Products Have Ingredient Linked To Lung Illness – Yahoo News
Health authorities in South Korea have found Vitamin E acetate, which may be linked to lung illnesses, in some of the e-cigarette products that were made by companies like Juul Labs and KT&G. The companies denied using the substance. The results come after the United States has seen an increase in the prominence of lung illnesses attributed to e-cigarettes.
Opioid Testing Among MLB Players Will Begin Next Season – LA Times
In the wake of the death of Angels pitcher Tyler Skaggs, Major League Baseball and the players' union agreed to a new drug policy that would include adding opioid testing for players. Along with this change, the league is no longer punishing marijuana use in the major or minor leagues. The new policy will be implemented next season.
What Is Phenibut?
Phenibut is a psychoactive medication that was first developed in the 1960s in Russia. The medication is used to treat many disorders including insomnia and anxiety, but remains unavailable in the U.S. as a prescription drug. Learn more about phenibut in this week's featured article.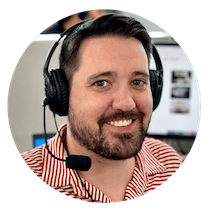 Choose Recovery Over Addiction
We're here 24/7 to help you get the care you need to live life on your terms, without drugs or alcohol. Talk to our recovery specialists today and learn about our integrated treatment programs.