Welcome to This Week in Recovery, a weekly recap of the 5 biggest stories and developments in the recovery industry.
Approaching addiction treatment like other forms of healthcare has shown promise in states like Vermont, Rhode Island, and Massachusetts.
The misconceptions and stigmas surrounding addiction could be the biggest barrier to getting people the level of treatment that they need, at least according to Vox reporter German Lopez. By recognizing addiction for the disease that it is, states like Vermont, Rhode Island, and Massachusetts have successfully reversed the number of overdose deaths in their states. Efforts include expanding insurance coverage for all forms of treatment, increasing the supply and availability of naloxone, and prepping first responders to handle overdose cases.
Two non-profit organizations in the Boston area are spreading awareness of the positive benefits of physical activity for individuals in recovery.
There is a wealth of evidence out there supporting the benefits that exercise can have for individuals in recovery. Exercise can help individuals reduce cravings, boost dopamine, form positive social connections, and help treat anxiety and depression. The Boston Bulldogs Running Club and The Phoenix are two non-profits in the Boston area that have opened their doors to support people with addiction and their friends and families, through running, peer-led CrossFit, yoga, rock climbing, boxing, and hiking events.
A new study published by the Center for Disease Control and Prevention found that drug overdose rates increased in 35 of 50 states between 2013-2017.
The new CDC study that reviewed drug overdose deaths between 2013 and 2017 found that a majority of states saw an increase in overdose rates and significant increases in death rates involving synthetic opioids. "Through 2017, the drug overdose epidemic continues to worsen and evolve, and the involvement of many types of drugs (e.g., opioids, cocaine, and methamphetamine) underscores the urgency to obtain more timely and local data to inform public health and public safety action," the authors of the report said.
For more recovery reads, check out the rest of the Landmark blog!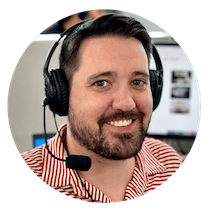 Choose Recovery Over Addiction
We're here 24/7 to help you get the care you need to live life on your terms, without drugs or alcohol. Talk to our recovery specialists today and learn about our integrated treatment programs.