Welcome to This Week in Recovery, a weekly recap of the 5 biggest stories in the recovery industry.
The True Cause Of The Opioid Epidemic
One of the biggest reasons or forces that may have influenced or led to the development of the opioid epidemic in the United States is job loss. A new study published in JAMA found that counties with automotive plants that had closed, five years after the closure had 85 percent higher rates of opioid-overdose mortality relative to counties where assembly plants remained open.
New documents show that the Food and Drug Administration failed to use its policing powers to make sure a program to curb improper prescribing of opioids was effective. This lack of oversight occurred while the opioid epidemic was growing and tens of thousands of Americans were dying every year.
Researchers from the University of California, San Francisco and the Children's National Hospital in Washington, D.C., found that only about 43% of pharmacy workers responded accurately when asked about how to deal with left over antibiotics and only 23% knew what to do with opioids.
Under a new deal from New York's attorney general, more companies could begin to manufacture an easy-to-use version of an opioid overdose antidote. Under the agreement, Emergent Biosolutions will no longer enforce a contract that had allowed it to be the only company to sell naloxone in a spray called Narcan.
According to a report in the Journal of the American Heart Association, researchers found that heavy drinking and bingeing were associated with an increased levels of indicators in the blood that may cause damage to the heart tissue.
When it comes to drug and alcohol treatment, finding a local rehab facility can provide you or a loved with a number of positive benefits that may be conducive with long-term sobriety. You can learn more about how local treatment can help in this week's featured article.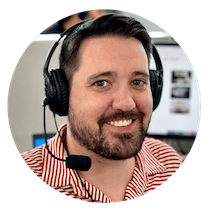 Choose Recovery Over Addiction
We're here 24/7 to help you get the care you need to live life on your terms, without drugs or alcohol. Talk to our recovery specialists today and learn about our integrated treatment programs.