Welcome to This Week in Recovery, a weekly recap of the 5 biggest stories and developments in the recovery industry.
Death From Drugs and Suicide Reach Record in U.S. – New York Times
The number of deaths attributed to alcohol, drugs, and suicide in 2017 hit the highest level since this type of mortality data began being collected in 1999. More than 150,000 Americans died from these causes in 2017. These statistics have been fueled by the synthetic opioid crisis that is currently ravaging the country.
Over 3,200 pounds of cocaine valued at over $77 million was seized at the border on Feb. 28th, the largest seizure of its kind in 25 years. The successful bust runs in direct contrast to the president's words in late January: 'Unlike what the Democrats say, they don't, you don't bring trucks of drugs through the checkpoints." The DEA has stated that the majority of illegal drugs smuggled into the U.S. come through legal ports of entry.
Lawsuit Alleges Johnson & Johnson Was Opioid Kingpin – Axios
Johnson & Johnson is under fire for their role in escalating the opioid crisis, serving as a top supplier, seller, and lobbyist according to Oklahoma Attorney General Mike Hunter. The AG requested the public release of millions of confidential documents with the intent of revealing J&J's role in enabling the opioid crisis, including selling opium poppies and funding pro-opioid groups targeting children and seniors.
Military veterans who get their opioid painkiller prescriptions from both the VA and Medicare puts them at nearly triple the risk for overdose. A report that examined records of 215 veterans who died from overdose between 2012 and 2013 found that ll of them had both VA and Medicare coverage.
Researchers out of Rutgers University have found that binge drinking and early substance use can trigger genetic changes that reinforce addiction and can even be passed down to future generations. These findings bolster the idea that there are genetic implications of using drugs and alcohol at an early age, enough to create lasting genetic change that can even affect future children.
Want More Recovery Reads? Check Out Our Blog!
When St. Patrick's Day rolls around on March 17th, millions across the world raise a toast in celebration of St. Patrick. For many however, the day can be a powerful trigger for potential relapse.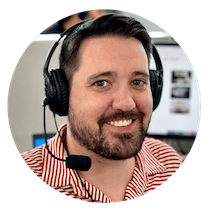 Choose Recovery Over Addiction
We're here 24/7 to help you get the care you need to live life on your terms, without drugs or alcohol. Talk to our recovery specialists today and learn about our integrated treatment programs.