Welcome to This Week in Recovery, a weekly recap of the 5 biggest stories in the recovery industry.
New research has found that the practice of mindfulness may be a powerful tool to fight the opioid epidemic. Over an eight-week study, mindfulness techniques appeared to loosen the hold that addiction has over people who have been taking prescription painkillers. Patients who focused on breathing, bodily sensations, and emotions showed evidence of reduced drug cravings.
A program that will launch next year by the University of Cincinnati and Ohio State University will look at how our genetic makeup might affect addiction. The $1.6 million study will recruit up to 1,500 emergency department patients to help with the study and obtain genetic information for testing.
A new report estimates that the opioid epidemic has cost the U.S. economy at least $631 billion and that two-thirds of that toll fell on individuals and the private sector. The study, released by the Society of Actuaries identified which parts of the economy have suffered the most from this health crisis.
Research has found that the alcohol industry is ignoring evidence and putting unborn children in danger by publishing false or misleading information about the risks of drinking during pregnancy. The information published by industry sources often downplayed or ignored the root problem and endorsed the continuing consumption of alcohol.
In a new series of Sesame Street videos, one of the Muppets talks about her mother struggling with addiction. In a statement, Sesame Workshop said that about 5.7 million children under age 11 live in households with a parent with a substance abuse disorder. Sesame Workshop says it wants children to know that they are not alone and to help them learn how to cope with these problems.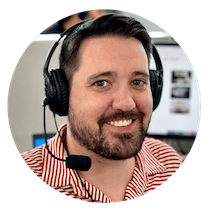 Choose Recovery Over Addiction
We're here 24/7 to help you get the care you need to live life on your terms, without drugs or alcohol. Talk to our recovery specialists today and learn about our integrated treatment programs.