A toxicology report released last week found that Angels pitcher, Tyler Skaggs, had the opioids fentanyl and oxycodone as well as alcohol in his system when he was found dead in July.
The cause of death was listed as "alcohol, fentanyl and oxycodone intoxication with terminal aspiration of gastric contents", this means that Skaggs choked on his vomit. Despite the gruesome details, the death was ruled as an accident as Skaggs was found on his bed with no signs of trauma.
Before the release by the Tarrant County medical examiner's office, the details of Skaggs' death was shrouded in mystery as the Los Angeles player was only 27 when he died. However, there are still some unanswered questions about Skaggs' death, including the potential involvement of another Angels employee.
Keith Allison from Hanover, MD, USA, Tyler Skaggs (14613198219), CC BY-SA 2.0
The following statement from Skaggs' family was issued to the public:
"We are heartbroken to learn that the passing of our beloved Tyler was the result of a combination of dangerous drugs and alcohol. That is completely out of character for someone who worked so hard to become a Major League Baseball player and had a very promising future in the game he loved so much.
"We are grateful for the work of the detectives in the Southlake Police Department and their ongoing investigation into the circumstances surrounding Tyler's death. We were shocked to learn that it may involve an employee of the Los Angeles Angels. We will not rest until we learn the truth about how Tyler came into possession of these narcotics, including who supplied them. To that end, we have hired attorney Rusty Hardin to assist us."
Obviously, the revelation came as a shock to not only his family but many around the league, including former teammates.
"It's pretty crazy. Obviously, it doesn't change my view on Tyler. He made a big impact on my life and this team," said Angels outfielder Mike Trout.
"When stuff comes out, you want to know if it's true… Obviously, if I knew I would definitely have said something or did something. Just a tough situation when this came out. Tough to put your mind to it."
Tyler Skaggs was a starting pitcher for the Arizona Diamondbacks and the Los Angeles Angels. He had been in the league since 2012 and had shown signs of growth and improvement as a player.
Skaggs is just one of the latest of a long list of notable people affected by the opioid crisis that has led to the death of hundreds of thousands of Americans.
Next Steps
If you or a loved one has been affected by opioids, or other substances such as alcohol or illicit drugs, a treatment center can help. Landmark Recovery is one drug and alcohol rehab in Indiana that can help patients overcome their respective addictions and set them on the straight and narrow path toward long-term sobriety.
If you would like to learn more about the specific treatment programs that Landmark has to offer, please visit our website and reach out to our admissions team today.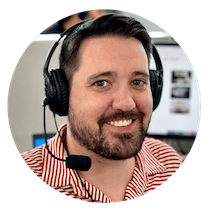 Choose Recovery Over Addiction
We're here 24/7 to help you get the care you need to live life on your terms, without drugs or alcohol. Talk to our recovery specialists today and learn about our integrated treatment programs.