Substance abuse and prescription drug misuse continue to pose significant public health issues in Michigan, particularly among adolescents, young adults, and students. Recent studies by WalletHub and The University of Michigan place Michigan as the 10th highest state for drug use in the U.S. These studies raise growing concerns about students misusing prescription stimulants such as ADHD medications. The complexity of these issues necessitates the combined efforts of communities, stakeholders, and dedicated organizations like Landmark Recovery.
Michigan's Drug Use Ranking
The WalletHub study ranks Michigan 10th in the nation for high drug use. The study took into account factors such as drug use percentage among teenagers and adults, opioid pain reliever prescriptions, drug overdose deaths, and access to treatment. This data underscores the severity of Michigan's drug problem.
Landmark Recovery, a leading addiction treatment provider in Western Michigan, is committed to offering precise information about these challenges. It explains the potential dangers of drug and prescription drug misuse and provides essential support for those in need. Recently, Landmark Recovery extended its services. We opened the largest commercial addiction treatment facility in West Michigan, capable of serving over 700 patients annually.
MDHHS Dashboard Provides State Data to Visualize Trends
Michigan's high drug use ranking stems primarily from factors such as the drug use percentage among teenagers and adults, opioid pain reliever prescriptions, drug overdose deaths, and access to treatment. To address these issues, the Michigan Department of Health and Human Services (MDHHS) has introduced an interactive data dashboard that monitors current trends in drug overdoses and the use of overdose prevention and substance use disorder treatment services.
How Many Overdose Fatalities Were There in Michigan?
According to the dashboard's provisional data up to November 2020, Michigan saw 2,417 overdose fatalities. Both fatal and nonfatal overdoses have disproportionately affected Black residents in Michigan. Fatal overdose rates among Black residents are 68 percent higher than among white residents, and nonfatal overdose rates are 57 percent higher. Services are now targeting majority-minority communities, and community outreach is underway to increase the effectiveness of opioid response.
The dashboard also reveals progress on MDHHS-supported overdose prevention initiatives, such as access to naloxone, a life-saving medication that can reverse opioid overdoses. The dashboard shows most data indicators at both the state and county levels to illustrate the variation in impact and prevention resource use across counties.
Prescription Misuse by Adolescent Populations
Prescription drug misuse, particularly among students, is another pressing issue in Michigan. Some students misuse prescription stimulants either without a prescription or in ways not prescribed by a doctor. Due to their ongoing brain development and susceptibility to peer pressure, adolescents are especially vulnerable to this misuse. Misusing prescription drugs can result in severe consequences such as overdose, addiction, health issues, and problems with school or personal life.
Legal Factors and Controlled Substances Act
Like other states, Michigan adheres to the Controlled Substances Act, which classifies certain drugs and prescription stimulants as controlled substances due to their addictive potential and risks of abuse. Unauthorized use of these substances can lead to serious legal consequences.
Help Is Available
However, help is accessible despite these challenges. If you or someone you know struggles with substance abuse or prescription drug misuse, Landmark Recovery is here to support you. This organization is dedicated to making addiction treatment accessible to those who need it. It provides personalized programs that tackle the root causes of addiction and offers support at every stage of the recovery journey.
In addition, the MDHHS, through its dashboard, provides many resources and services. This will help prevent overdoses and support individuals living with substance use disorders. The dashboard's data is crucial in directing efforts effectively and identifying counties needing continuous support. The centralized information highlights Michigan's progress in reducing overdoses and helps in the ongoing battle against substance abuse.
Despite high rates of substance abuse and prescription drug misuse, Michigan shows a strong commitment to tackling these issues. Through organizations like Landmark Recovery and state agencies like MDHHS, the state is improving access to treatment and understanding the dynamics of substance abuse in response to the opioid crisis. With these efforts, Michigan remains hopeful in its battle against substance abuse and its journey towards recovery for those affected.
Learn More
If you or someone you know is struggling with addiction, remember: you are not alone, and help is available. At Landmark Recovery, we're committed to providing comprehensive, personalized treatment programs that cater to the unique needs of every individual. With our team of experienced professionals and a commitment to recovery, we can guide you or your loved one towards a healthier, happier future. Don't hesitate to reach out—contact us at Landmark Recovery to start your journey towards recovery. Together, we can overcome addiction. Call us at (269) 775-4783 today.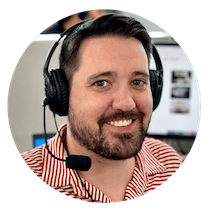 Choose Recovery Over Addiction
We're here 24/7 to help you get the care you need to live life on your terms, without drugs or alcohol. Talk to our recovery specialists today and learn about our integrated treatment programs.