There are almost 300,000 veterans in Oklahoma County according to the US Census Bureau.
Adjusting to civilian life after active service is hard enough. When you throw in the potential of mental health problems that can follow exposure to combat zones, a tough job sometimes becomes completely unmanageable.
Unfortunately, this can often lead to veterans using drugs or alcohol as a coping mechanism. Back in 2015, SAMHSA reported that 1 in 15 veterans had a substance use disorder (SUD) during that year.
A disturbing government report shows that just 56% of veterans of the Afghan and Iraqi conflicts separated from service between 2001 and 2013 used VA health services, even if these are free of charge.
What help is currently on hand, then?
Treatment For Veterans

Veterans wrestling with substance abuse problems are not short of options for treatment.
If a regular intensive outpatient program or residential rehab is not suitable or affordable, the Department of Veterans Affairs (VA) offers veteran substance abuse programs including:
Family counseling
Group therapy
One-on-one counseling
PTSD treatment
These sessions can be held in either an inpatient or outpatient setting. Veterans can obtain the right medications to lessen withdrawal symptoms, too.
The downside of VA rehab is that it can take some time to arrange. If you're struggling with alcohol or drugs, though, time is not in abundant supply. This prompts many veterans to sidestep this free service in favor of regular qualified treatment centers catering to veterans with a PTSD diagnosis.
With so many veterans diagnosed with traumatic brain injuries and mental health issues associated with combat, and so many reluctant to seek out treatment, maybe it's time for a new approach.
Luckily, change is afoot, at least in Oklahoma.
Veterans Treatment Court Opens In Oklahoma
To prevent veterans with serious substance abuse disorders from ending up in prison, a new veterans treatment court has opened up.
Judge Kenneth Stoner will take the helm. If the name seems familiar, it's because he also runs the successful drug court in Oklahoma.
This new model is vital for many reasons. With so many veterans experiencing combat-related problems triggering other mental health problems and a general unwillingness to utilize VA services, what's the difference with this treatment court?
Well, the court's first docket involved some carefully selected veterans who will go through a challenging program lasting 18 to 24 months. The core goal is to replace jail time with meaningful, sustained recovery.
As well as attending counseling sessions, participants face routine drug tests, and they also attend court.
In the broader picture, veterans will get help connecting to the appropriate benefit and treatment options.
Much like in a conventional rehab center, veterans will benefit from a "battle buddy", a co-participant in the program to help encourage accountability. A community mentor – also a veteran – can step in to give extra help as required. Judge Stoner commented that veterans "tend to respond really well to structure and accountability".
Beyond this court, the county of Oklahoma has a diversion program targeted at veterans, but this is exclusively for low-risk offenders without demanding needs. The difference with the new treatment court is that higher-need veterans can work closely with a team designed to meet this challenge. Veterans responsible for violent offenses like rape or murder will understandably not qualify for this court.
Judge Stoner hopes to see around 50 veterans involved with this program over the coming year. Given the strain the global pandemic has placed on resources everywhere, this program allows one judge to preside over a single courtroom backed up by a dedicated multidisciplinary team capable of addressing the issues at hand.
The program comes after the dogged efforts of Catt Burton (head of the diversion programs at the Oklahoma County District Attorney's Office) over the past couple of years.
The county was recently awarded a $500,000 grant responsible for getting this program up and running. According to Burton, this fulfills a "critical need".
Helping veterans when they need it most rather than adopting a punitive approach is not only the right thing morally, it also stops eligible veterans from ending up back in court.
This new treatment court is a welcome step forward on the journey to overhaul the criminal justice system in Oklahoma with regard to veterans.
What To Do Next
If you've served your country and you're currently having a rough ride re-assimilating into civilian life, try to resist the temptation to use alcohol or drugs as a crutch.
The shift from drinking or taking drugs heavily into addiction can happen quicker than you might imagine, especially with post-traumatic stress disorder thrown into the mix. If you have a problem, you have a wealth of options including our treatment center here in Oklahoma City if the VA program is not to your liking.
Call our friendly team here at Landmark Recovery at 888-448-0302 and we'll help you get right back on track.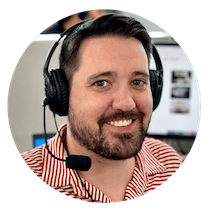 Choose Recovery Over Addiction
We're here 24/7 to help you get the care you need to live life on your terms, without drugs or alcohol. Talk to our recovery specialists today and learn about our integrated treatment programs.