Dr. William Fannin is not waiting around for patients to come to him: he is bringing recovery solutions to the streets of Kentucky. Fannin, an addiction recovery physician in Prestonsburg, KY, is overseeing a new addiction recovery program in the state. Through a partnership with Positive Recovery Solutions, Fannin brings the opioid recovery medication Vivitrol to all corners of Kentucky with innovative traveling clinics.
What is Vivitrol?

Vivitrol is the brand name for the drug naltrexone. It is currently the only FDA-approved medication on the market intended to prevent relapse into opioid abuse.
This once-a-month injection blocks the recipient's opioid receptors, meaning they no longer feel effects like pain relief and euphoria when using opioids. Because Vivitrol removes the positive or pleasurable sensations associated with opioid use, those who use it may find that their 'need' to use is reduced or even eliminated. This medication is also often prescribed to help treat alcohol abuse.
Vivitrol isn't a cure for substance abuse, but it helps ease the transition to recovery. It isn't an opioid withdrawal medication like buprenorphine or methadone, which means it shouldn't be taken until after completing detox. However, once through the initial weeds of detox and withdrawal, Vivitrol can be used to blunt any continued cravings.
Recovery Solutions With Vivitrol
Positive Recovery Solutions and local physician Dr. Fannin are working together to bring this medication to those who need it most.
Positive Recovery Solutions, an organization based out of Washington, PA, believes that no one should compromise their recovery because of a lack of accessibility. Clearly, this is a sentiment that Dr. Fannin shares. Using motorhomes, camper vans, and trailers retrofitted to act as traveling medical clinics, the teams behind PRS rove the country, supporting individuals in recovery.
These vehicles can travel and park pretty much anywhere, allowing the team inside to deliver care without boundaries. PRS also offers 'pop up' clinics in locations where they're sorely needed: intensive outpatient programs, residential treatment facilities, jails, and courthouses.
They advertise themselves as 'a mobile Vivitrol service,' ensuring that recovering addicts never have to miss their monthly injection. PRS seeks to eliminate accessibility and transportation barriers for those seeking treatment. Now, more than ever, easy and accessible support is crucial for those struggling with addiction. And as the world grinds to a halt, the PRS vows to keep on moving.
The subject is incredibly close to Fannin's heart. He lost his son, Sean, to an accidental opioid overdose in 2011. The brutal reality of addiction is that it can happen to anyone, and its effects leave a ripple of devastation in its wake. But with the help of PRS's innovative treatment model and Dr. Fannin's push to deliver services to the streets of Kentucky, there is hope that no one else will have to go without support.
At a time when face-to-face appointments with health care professionals are difficult to come by, Dr. Fannin's mobile clinics are a saving grace to individuals staying the course of sobriety.
If you are battling addiction, there is hope, and there is help. The road to recovery starts with a single call. Connect with Landmark Recovery today, we're here for you, and we genuinely care.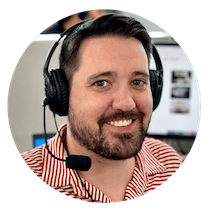 Choose Recovery Over Addiction
We're here 24/7 to help you get the care you need to live life on your terms, without drugs or alcohol. Talk to our recovery specialists today and learn about our integrated treatment programs.