Getting treatment treatment for alcohol or drug abuse is a big step, but there will definitely be roadblocks along the way. It is important to understand that these problems that can get in the way of your sobriety are only temporary impediments on life-long journey.
One issue that many newly sober people deal with is the dry drunk. We're going to look at this issue, but first we will answer the question that you may be asking yourself: what is a dry drunk?
What Is A Dry Drunk?
Dry drunk syndrome is a psychological and emotional state that occurs for people after an initial period of sobriety. Essentially, being a dry drunk refers to people who are newly sober but still continue to exhibit the same behavioral patterns as an alcoholic.
It is someone who refrains or has stopped using drugs or alcohol but still has some unsolved emotional or psychological issues that may have sparked their addiction in the first place. The term "dry drunk" was invented by the creators of the 12-Step program and was described as someone whose actions and attitudes that are similar to those experienced during excessive, compulsive drinking.
Dry drunk syndrome is something that is thought of as a common issue among recovering alcoholics. In fact, experts believe that most of those in recovery will experience the effects.
There are a number of different behaviors and symptoms that they may be dealing with that may have been the cause of their addiction. Some of these behaviors include:
Depression
Anxiety
Restlessness
Anger
Cravings
Impatience and more
Most of these symptoms and attitudes will be directed toward friends and family.
While these behaviors can be hard to deal with and resolve and, in some cases, they can lead to relapse. However, on the bright side, if a patient sticks with their recovery process, these symptoms will likely become less intense. In fact, most of the symptoms of dry drunkenness are generally only observed in the initial phase of recovery. These behaviors and experiences last from one day to four months, however the feelings seem to diminish over time.
Cravings and Relapse
One of the common behaviors and symptoms associated with a dry drunk is to experience urges or cravings to drink or use again that would result in a relapse. In fact, author R.J. Solberg who has studied the dry drunk syndrome said, "before any relapse, there is a dry drunk that goes untreated." While relapses are a common part of the recovery process and many of those who successfully recover will experience a relapse, it is still best to develop strategies to avoid them when possible.
If a dry drunk is one sign that someone may soon relapse, then the best step forward is to look for solutions to help overcome dry drunk and, in turn, prevent or at least make an attempt to avoid relapse.
One study found that one of the most effective ways to deal with the emotional and behavioral states associated with dry drunk is to increase attendance of AA and treatment meetings. At these meetings you will be able to talk with other recovering alcoholics about their experiences, seek help from psychologists, and prayer and meditation. All of which have been linked to help with this issue.
For those out there who have not gone to treatment for their alcohol or drug use problem, it may be best to look at substance abuse treatment programs to learn more about what they do and how they can help.
Drug and Alcohol Treatment
As mentioned before, dry drunk is generally only a problem for those in the early stages of recovery. The best way to overcome these issues, is to stay on track and committed to your recovery plan. Luckily, there are a number of great drug and alcohol treatment facilities available to help patients overcome their substance abuse issues.
During treatment, patients will likely go through a medical detoxification program, inpatient rehabilitation, and an intensive outpatient program.
Detoxification is used to help patients safely get over withdrawal symptoms that are characteristic of newfound sobriety. Some of these withdrawal symptoms and situations can be dangerous and even life-threatening. In order to avoid major health risks, it is best to go through a medically supervised detox program before beginning substance abuse treatment.
During inpatient treatment, patients will participate in a number of behavioral therapy programs to help them identify problem behavior and become more educated on the details of addiction. Inpatient therapy programs include cognitive-behavioral therapy, group counseling, family therapy, and more. All of these therapy methods hold a number of benefits.
Through a comprehensive and complete drug and alcohol treatment program, patients can learn what lead to them to using in the first place and how to identify these signs and triggers and avoid them in the future.
Following discharge, patients will likely go through an outpatient program. This allows them to continue treatment through behavioral therapy programs while also getting readjusted to independent living in their new sober mindset.
How You Can Help
If it is your loved one that is struggling with alcoholism, drug addiction, or a dry drunk syndrome, there are a number of things that you can do to encourage and help promote sobriety. One method that is helpful for all of these things is to reach out and encourage your loved one to participate in health alternative events and activities that can help distract them from their situation or destructive thought processes.
For example, by offering to learn a new hobby, exercise, spend time with friends or family, you can help your loved one forget about their struggles that may be on their mind.
These activities will not only distract them from any urges or cravings they may be experiencing but can also go a long way toward improving depressive, anxious, or restless feelings that they may be dealing with due to dry drunk syndrome.
Family members and friends of those in recovery are meant to be a support system for the patient. Offering to do something like go to a meeting, go to church, or do another activity, you are working to improve their situation and encourage them to stay on the path of recovery.
But, first things first. If your loved one is dealing with a problem with alcohol or drugs, you need to seek out a drug and alcohol treatment to give your loved one the help and initial support that they need. You may save their life.
Next Steps
If you are looking for a treatment center that can help, Landmark Recovery is here to be a part of the solution. At Landmark, we have dedicated staff led by knowledgeable clinicians that can provide a personalized treatment plan to help your loved one overcome whatever substance abuse issue they may be struggling with. If you would like to learn more about our Carmel drug and alcohol rehab, please visit our website and reach out to our admissions team today.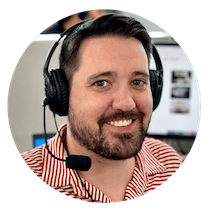 Choose Recovery Over Addiction
We're here 24/7 to help you get the care you need to live life on your terms, without drugs or alcohol. Talk to our recovery specialists today and learn about our integrated treatment programs.