What is Dialectical Behavior Therapy (DBT)?
Dialectical behavioral therapy helps patients develop skills to cope with emotional pain that is often an underlying factor in addiction. Dialectical behavioral therapy (DBT) was originally developed to help those suffering from borderline personality disorder, but can be applied to other behavioral disorders, such as depression, anxiety, eating disorders, post-traumatic stress disorder and drug or alcohol addictions. It's heavily influenced by Zen meditation and mindfulness practices in which participants undergo a form of self-reflection as a way of radically changing their relationship to the emotional pain they experience. The four main aims of this specific form of therapy are comprehensive. DBT teaches patients mindfulness, tolerance of stressors, how to be better in interpersonal situations, and emotional regulation.
In this context, a "dialectic" is the synthesis or discourse of two or more ideas into one. Through DBT, individuals learn to reconcile and synthesize opposing ideas to achieve positive therapy results. It can help people experiencing substance use disorder learn to live with and understand their pain by developing an "opposing" idea to it. This could be as simple as developing a coping method through talk-based therapy. The aim of DBT is to help you become a better person through assisting individuals end their desire to self-harm due to their pain because of drug or alcohol use.
How Does DBT Work?
In other forms of behavioral therapy, patients learn what it is that triggers a certain behavioral response. Therapists will then help patients learn how to cope with these behavioral triggers so that their responses are healthy. It's a useful skill for people to learn, partly because it encourages a more objective point of view on your own behavior.
DBT doesn't explicitly focus on thinking one's way out of "behavioral loops" and is more geared toward treating those with personality disorders rather than a general disorder that stems from trauma; DBT also focuses more on the emotionally-driven behavioral responses to external circumstances. Through DBT, patients learn to accept pain and circumstance to properly learn how to regulate their emotions surrounding those events or feelings.
DBT helps patients envision the things that make life worth living rather than focus on reducing their problematic behaviors. This gives patients an overarching end-goal to work toward in the treatment of the things that trigger their substance use disorder. One useful way of considering the difference between other behavioral therapies and DBT is that DBT helps patients manage trauma, not treat it. DBT doesn't seek to eliminate the experience of pain in the broadest sense of the word, but rather to help those in need of it to accept the existence and experience of pain.
Listen to a podcast here with our very own Chief Clinical Officer, Michelle Dubey, on what DBT is and how we make use of it here at Landmark Recovery.
How Is DBT Used In Recovery?
DBT is used in recovery by Landmark Recovery's therapists in treating those suffering from addiction. Regarding trauma and therapy, Landmark Recovery Chief Clinical Officer Michelle Dubey says that an intensive outpatient program is a time to identify, but not unpack, trauma-related to substance abuse. However, DBT isn't a trauma treatment and is intended to develop the skills necessary to manage trauma. This is important in helping patients learn coping methods for the trauma they may have experienced that may cause their substance use disorder, especially for those who may have a personality disorder.
Dr. Marsha M. Linehan: DBT as a Radical Response to the Past
Developed in the 1980s and 1990s by Dr. Marsha M. Linehan, DBT was created to help increase the positive outcomes of therapeutic treatment of those who suffered from personality disorders. Linehan, when she was 17 years old, gained personal experience with the barbaric treatment methods of the distant past when she was institutionalized for two years and subjected to all sorts of incorrect treatment methods from 1961 to 1963.
In 1967, while adrift in Chicago, IL and living at a Y.W.C.A., Linehan had a radical religious experience one night that changed her life forever. Coming to a sense of self-acceptance, Linehan spent a period of emotional elation before coming back down to earth. Once the emotional darkness returned, Linehan didn't find herself responding with self-harm and suicidal despair like she used to.
Linehan spent years studying for a degree in psychology to figure out what had happened to her to help bring her to a state of acceptance. She had realized that her radical acceptance of herself that fateful night in 1967 had caused her to come to an understanding of the distance between who she wanted to be and who she was and that, for her, her pain was a completely logical thing to happen as a response to this. It was through this realization and subsequent application of this coping method that the seeds of DBT were sown in the mind of Linehan through her practice.
Learn More
To learn more about how we here at Landmark Recovery make use of DBT in our treatment methods, give us a call at 888-448-0302. If you're suffering from a substance use disorder, Landmark can help you achieve long-term recovery. Our mission is to save a million lives by the end of the century, starting with you.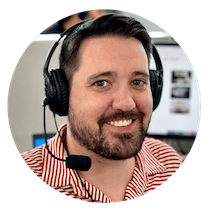 Choose Recovery Over Addiction
We're here 24/7 to help you get the care you need to live life on your terms, without drugs or alcohol. Talk to our recovery specialists today and learn about our integrated treatment programs.