Polysubstance use, the use of multiple drugs at once, is on the rise in the United States. Much of this is fueled by the current wave of fentanyl lacing in illegal drug supply chains, and there's zero discrimination on what kind of substances fentanyl is being added to. One glance at the dramatically increasing national overdose statistics, caused by fentanyl and similar drugs, should give anyone pause before deciding to use black-market opioids.
With synthetic opioids being manufactured in black market warehouses, much of the polysubstance use in the U.S. is unintentional due to the low quality of black market drugs. Illicit manufacturers have a habit of lacing their drugs with fentanyl more and more, leaving the end user in an unfortunate situation. There's no possible way to find out exactly what percentage of polysubstance use is accidental versus intentional, but it can be inferred that much of the negative outcomes of polysubstance use are largely driven by those who unintentionally use multiple substances.
How much has polysubstance use contributed to overdose deaths?
A study conducted in Canada showed that in recent years, patterns of polysubstance abuse have contributed to a dramatic increase in drug poisoning deaths. Researchers from BMC Public Health found that unintentional poisoning deaths rose 23% from 2014 to 2017. The study managed to show a correlation between the rise in poisoning deaths and polysubstance use, particularly combinations of stimulants and opioids.
In 2019, the U.S. government reported that 75% of cocaine-related fatalities involved at least one opioid. While the patterns of abuse differed between regions, the statistics paint a clear picture of rising polysubstance use rates.
Is treating polysubstance use hard?
Finding an effective treatment for polysubstance abuse can be hard, given that those who suffer from it usually face unique circumstances. They may experience withdrawal symptoms from multiple drugs that are difficult to treat in a single way. Some of those who attempt a self-detox can end up finding themselves trapped in another addiction due to self-treating withdrawals with another drug.
What are popular polysubstance combinations?
"Crossfading," or mixing marijuana and alcohol is popular in casual/social settings. It can cause potent dizziness, confusion and paranoia in some users. Caffeinated alcoholic drinks, such as vodka-infused Red Bull drinks, are also becoming popular in large social settings such as concerts or clubs. 
In its more popular form, ayahuasca is a combination of DMT and monoamine oxidase inhibitors (MOAIs). Promethazine/codeine cough syrup combinations (sometimes Jolly Ranchers are included for taste) are used in popular Sprite-infused, carbonated "purple dranks."
Why is polysubstance use so dangerous?
The concurrent use of multiple substances, when mixed inappropriately, can cause a variety of dangerous, potentially fatal effects in individuals. Some of the dangerous combinations include:
Depressant and depressant

Stimulant and depressant

Antidepressant combinations
Symptoms of Polysubstance Use
Taking one drug may cause unintended effects due to contamination with a different drug. There are some symptoms to look out for:
Slurred speech

Drowsiness

Reduced breathing rate

Nausea

Dizziness

Dramatically increased or decreased heart rate
Find personalized treatment for polysubstance abuse
To learn more about how Landmark Recovery can help you get the treatment you need to succeed at recovery, give our dedicated admission team a call at 888-448-0302 today. Our treatment centers use evidence-based treatment therapies to help those suffering from substance use disorder, including polysubstance abuse, get their lives back. We're on a mission to save a million lives in the next century.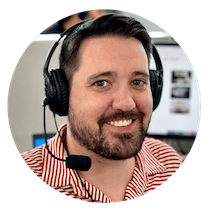 Choose Recovery Over Addiction
We're here 24/7 to help you get the care you need to live life on your terms, without drugs or alcohol. Talk to our recovery specialists today and learn about our integrated treatment programs.