Due to current social distancing rules, detox programs are now offered as virtual IOPs (intensive outpatient programs).
IOPs are demonstrably effective at helping those with substance use disorder to stay committed to recovery.
These are truly challenging times as you won't need reminding. As the opioid crisis in the US rages on, the global pandemic continues to wreak havoc. Unfortunately, many rehab meetings in Indiana are being canceled due to the ramifications of coronavirus.
Meetings are a vital lifeline for people in recovery, though, and virtual IOPs make a neat stopgap solution. Sustaining ongoing recovery after detox requires continued support from peers and health service providers alike. Now is not the time to drop the ball.
Normally, someone receiving medication-assisted treatment for substance use disorder would attend a treatment center every day for a few hours to help them stay clean.
Intensive outpatient programs are crucial for helping people to keep mentally focused on managing the triggers and negative thought processes that can lead to relapse and hinder recovery from substance use disorder.
So, to prevent the spread of COVID-19 while still supporting those in need, more treatment centers are offering IOPs remotely.
What Is An Intensive Outpatient Program?
An intensive outpatient program is a smooth fit for those with less serious substance use disorders and a stable family living environment.
Rather than staying full-time in a residential treatment facility, you attend the treatment center on a daily basis. You receive any medication you need. You will also undergo a combination of group therapy and individual counseling sessions.
IOPs ensures you get peer-support while also helping you to develop healthier coping strategies when faced with emotional difficulties.
Intensive outpatient programs typically consist of 9 hours of group and individual therapy over 3 to 5 days of the week.
Who Attends an IOP?
Typically, those who are unable to attend a residential treatment center due to life commitments opt to attend an IOP.
Those with more severe substance abuse disorder would be advised to attend residential treatment. IOP works best if you have a mild to moderate SUD.
As we mentioned, due to the current social distancing restrictions, many treatment centers are delivering IOPs remotely using telehealth technology. How does this differ from a regular outpatient program, then?
How Does a Virtual IOP Work?

Rather than attending daily group support meetings and counseling sessions, outpatients receive emotional support and CBT (cognitive behavioral therapy) via Skype or teleconferencing software. All that's required is a smartphone, tablet, or computer along with an internet connection.
An IOP normally starts with a comprehensive assessment from a licensed professional addiction specialist. Once enrolled, you attend online therapy sessions with others in recovery. Sessions are conducted by cognitive behavioral therapists.
Benefits of a Virtual IOP
Virtual IOP is especially beneficial for people with pressing commitments, or those uncomfortable attending residential rehab due to the stigma associated with recovery.
Also, with the current pandemic situation, remote sessions minimize contact between people potentially infected with COVID-19.
Other benefits of virtual IOP include:
No need to travel anywhere as you can attend sessions from the comfort of your home
You gain valuable insight and skills to aid your recovery
You can still develop relationships with others and benefit from peer support
You receive comprehensive and treatment tailored to your unique circumstances
Drawbacks of a Virtual IOP

Of course, attending support groups shoulder to shoulder with your peers is more effective than talking to a screen. You can't hug or comfort someone physically when you're operating online.
Also, technical glitches can occur. If your internet connection isn't working properly or you can't get a signal, you won't be able to attend the virtual meeting.
Some people might find they lack the self-discipline to regularly attend meetings and counseling sessions.
Bottom line, even if virtual IOPs are not ideal, they represent the best option right now.
Is Virtual IOP Right For Me?
Virtual IOPs can be highly beneficial if you have household commitments to uphold, or a job where taking a clear month off just isn't practical.
If you live with others who have a substance use disorder, virtual IOP is not the smartest choice of treatment modality. If you're in an environment that could likely trigger a relapse, choose a residential facility if possible.
Keep The Faith

The current situation means everyone with substance use disorder is facing additional challenges at an already difficult time.
That said, it is still possible to heal yourself and get clean.
As we mentioned earlier, intensive outpatient treatment is effective in helping people to stay off drugs and alcohol. IOP remains an important lifeline.
We all have a duty to ourselves and others to heal ourselves by learning what causes us to abuse substances so we can deal with them head-on.
What To Do Next
When you achieve sobriety your life will change, and you can then inspire others to make the same changes. Let's work together, work on ourselves, and aim to make our community a better place. You can do this!
To discover out more about attending a virtual IOP, contact our expert Landmark Recovery team today at 888-488-0302.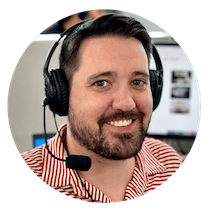 Choose Recovery Over Addiction
We're here 24/7 to help you get the care you need to live life on your terms, without drugs or alcohol. Talk to our recovery specialists today and learn about our integrated treatment programs.