What to Expect When Checking Into Rehab for a Drug or Alcohol Addiction
Checking into a drug and alcohol rehab center can be intimidating, but the hardest part of starting a path towards recovery is making the decision to get help. Once you've decided to break free from the chains of addiction you'll find a network of people dedicated to guiding you towards a healthier life. 
In most cases your first step towards recovery will start with a phone call to our admissions team. They'll ask about your goals and help locate a center currently taking new patients. While we try to place you near your community, the best options could be a few hours away. We can help with travel plans and in many cases may even arrange transportation to our location. 
Before settling into a residential treatment program you'll go through a brief intake process, which is designed to assess you and your addiction. This way our team can create a personalized treatment plan for you, and develop a better understanding of your medical and psychological status. This helps us get a feel for what you're going through and what you may need to make a successful recovery from substance abuse. 
A patient engagement specialist will help you all along the way
Once you reach the treatment center you'll be welcomed by a patient engagement specialist. They'll help bring all your belongings inside and start the intake process.
You'll be asked to sign a consent form, giving us permission to assess you and access your medical records. We want to make sure you understand how the assessment works and what we're looking for. We'll go over your patient rights, medical authorization documents and a financial agreement. If it appears you're intoxicated or unable to complete the assessment or paper work we may schedule a follow-up appointment. 
We'll start with a visual assessment to help determine if you have any immediate medical or psychiatric issues. We'll also inspect your belongings. This is to make sure you are not bringing any drugs, weapons or other prohibited objects into the center. We want to make sure you're set up for success and also need to ensure you have a safe and healthy stay with us. Any illegal substances we find will be destroyed. 
What You Can't Bring to Rehab
Here's a list of prohibited items:
You must also agree to follow our community rules and guidelines. This helps us create a safe and comfortable environment for you and all other patients. We want everyone in our program to feel secure and respected. This allows you to focus on recovery.

Here's a look at some of our guidelines:
Patients may not consume or distribute any mind- or mood-altering substances.


Acts of violence, threats of violence and possession of weapons are grounds for immediate discharge.

 

Theft from other patients, staff, the facility, or retail stores will not be tolerated.

No sexual or romantic activity between patients and/or staff is allowed.

Patients must attend all treatment activities and complete all treatment assignments on time.

Patients may not borrow, donate or lend money or personal items.
If you are coming to our center with a romantic partner or family member we'll review our behavior agreement policy and ask you to sign it. This document outlines that you are both here for treatment and understand that you may be separated and will abide by our rules and guidelines. In order to experience the best outcome you need to focus on yourself and find your own path to recovery. 
We'll also conduct a suicide risk screening and nursing assessment to understand your medical status, including what medications or treatment you may require. It's important that you be honest with our staff. This way we can fully understand what substances you have consumed in order to develop the best treatment plan. 
Testing and Treatment Plan
We will ask you to take a urine drug screen and breathalyzer test to see what substances are still in your body. Depending on the level of certain substances a medical detox program may be recommended. Detox is the process of allowing drugs of alcohol to safely pass through your system. Many people experience withdrawal symptoms while detoxing from alcohol or drugs. Trained medical staff will supervise you during this process.
Once our examinations are complete you'll receive a treatment plan. This will include a target date in which we hope to complete the residential program. You'll be assigned a therapist and a room. We'll introduce you to other staff members, show you the locations of our dining area, group rooms, bathrooms and other amenities you may utilize during your stay. 
Our intake process helps set the stage for your stay at our rehab center. It helps us understand what you're going through so we can develop the best program to meet your needs. After being checked in you'll receive a program overview, course materials. We want to get you started with therapy sessions, counseling and classes as soon as possible so that your recovery from substance abuse can begin. Landmark Recovery is committed to helping you live a healthier life free from the shackles of addiction.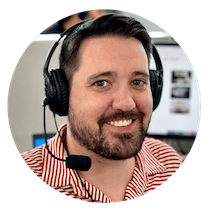 Choose Recovery Over Addiction
We're here 24/7 to help you get the care you need to live life on your terms, without drugs or alcohol. Talk to our recovery specialists today and learn about our integrated treatment programs.