For those of us that don't smoke or use tobacco, it may be hard to understand why someone else would start using and not stop but trying to answer the question "why do people smoke?" can be a bit complex. There are several factors that can bring someone to use cigarettes or tobacco for the first time such as curiosity, peer pressure, or more. And, unfortunately, after trying cigarettes and tobacco for the first time, it can lead to chronic use and an inability to quit.
Understanding why people smoke and why it is hard to quit are can be helpful for understanding why you or a loved one has a problem. Learning more about these underlying problems can also help you quit using.
Why Do People Smoke?
Again, this is a hard question to answer, and it all differs depending on each person. However, there are a few common trends. For one, many chronic smokers began smoking when they were teens or had friends or parents who smoked. Some may have tried it initially because they were curious or thought it was "cool" but eventually the small-time use of cigarettes or other forms of tobacco can spiral into an addiction.
Moreover, the tobacco industry spends millions of dollars to promote and send ads for products meant to influence society. In fact, the Center for Disease Control and Prevention says that cigarettes and smokeless tobacco companies spend about $26 million a day on marketing in the United States in 2016.
Unfortunately, a lot of advertising influences young people to start using tobacco. To further this point, the three most heavily advertised brands of cigarettes — Marlboro, Newport, and Camel — were the three most preferred brands of cigarettes among middle and high school students in 2016.
Obviously, this leads to a vicious cycle of cigarette users.
Tobacco companies spend millions of dollars to market their products to the masses, teenagers and younger individuals see these ads and want to try the products, they try the products and become addicted to them through the nicotine and other byproducts, tobacco companies market toward these people to keep them using their products, and the cycle continues.
Why Is It Hard To Quit?
Most of the people who are using cigarettes or other forms of tobacco are still doing it and are struggling to quit because they have become addicted to the substance. Nicotine is a drug that is in tobacco, it is generally what is thought to cause the addiction in users. According to the American Cancer Society, it is thought to be as addictive as heroin or cocaine.
Nicotine
The reason that cigarette smoking and the use of smokeless tobacco is hard to quit is mainly due to the presence of nicotine in the product. Nicotine and other chemicals are absorbed in the blood through the lungs and quickly spreads to other parts of the body.
When taken in small amounts, nicotine can cause euphoric and pleasant feelings and can effectively distract users from whatever stresses or unpleasant feelings that they may be facing. Nicotine works like other addictive drugs. It overloads the brain's reward system with dopamine, giving people feelings of euphoria and even a little bit of an adrenaline rush.
Nicotine will reach the brain within a few seconds and the effects will begin to wear off in a few minutes. This can lead to irritability and edginess by users as withdrawal symptoms begin to set in. Eventually, a person will use tobacco and the unpleasant feelings will go away and the cycle will continue.
Like with all substance abuse issues, smokers bodies adapt to nicotine use and they will need to increase the amount of tobacco that they use in order to get the desired effects. This will raise the amount of nicotine in the blood. Smokers will quickly become dependent on the substance and will suffer many physical and mental withdrawal symptoms if they stop smoking. These symptoms make it harder and harder for users to quit using. Some symptoms include anxiousness, nervousness, headaches, and more.
How To Quit Smoking
Tobacco and nicotine is an incredibly powerful substance and it can make it really hard to quit using. In fact, about 2 out of 3 smokers say they want to quit and about half make an active attempt to quit, but very few are successful without help. Some research has found that people who were trying to quit alcohol were 18 percent successful, people who were trying to quit opioids or cocaine were 40 percent successful, but smokers were only 8 percent successful in quitting.
While there is no one "silver bullet" "one-size-fits-all" magic approach to quitting smoking or tobacco use, there are a number of options to help you or your loved one ditch the drug. Taking a multi-pronged approach to quitting may be able to help you overcome an addiction that may have developed.
Nicotine Replacement
Most people are aware that items like nicotine patches and gums exist but aren't aware of how helpful they can be. These types of short-term nicotine replacement methods can help overcome the intense cravings that you will experience when you first quit using tobacco.
Consider The Benefits
There are a number of physical, emotional, and mental health benefits associated with quitting cigarettes and tobacco use. One of the most helpful physical benefits happens in the cardiovascular system. It will effectively decrease heart risks and reduces heart attacks and heart disease. Quitting will lower your heart rate and blood pressure almost immediately. Similarly, it can help stop lung damage and cause a great reduction in cancer risk. Quitting smoking immediately is one of the best to lower your risk of cancer.
Make A Quit Plan
It is easy to put off quitting by saying "Oh, I'll stop later" or "I can quit next week", but if you come up with an actual plan and date in which you will stop smoking, it can give you the power to actually make a change. Setting a quitting date and planning for it a few days or even a week ahead of time will help you prepare for the change. Similarly, you can also get your loved ones and family involved in the process. Not only will they encourage you but they will also help you hold yourself accountable.
Stay Busy
One of the biggest problems that you will have after quitting cigarettes or tobacco use is the cravings and urges you will feel to use. However, if you distract yourself by staying busy and throwing yourself into another activity, you can minimize these thoughts and feelings. Doing things like prioritizing exercise such as weight lifting or jogging can do wonders for making a craving go away. Exercise is associated with a spike in the body's reward system if you can use exercise to help with this physical function rather than going back to tobacco and cigarettes. Along with exercise, doing easy things throughout the day to keep the body busy like chewing gum, drinking water, relaxing with deep breathing, and more can help you get a physical fixation to help distract you.
Next Steps
Asking the questions "Why do people smoke?" and "Why is is hard to quit?" are important but for learning how to quit using tobacco. However, the problem may be bigger than just tobacco. If you or a loved one is dealing with issues related to drug or alcohol abuse, please reach out to Landmark Recovery. Landmarks Carmel drug and alcohol rehab can offer you or your loved one the tools to achieve long-term sobriety.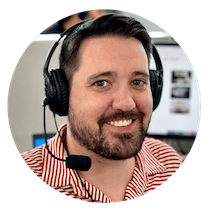 Choose Recovery Over Addiction
We're here 24/7 to help you get the care you need to live life on your terms, without drugs or alcohol. Talk to our recovery specialists today and learn about our integrated treatment programs.