Alcohol is one of the most used substances in the country and people dealing with alcohol use disorder and substance abuse problems can get the help that they need from a local treatment center like alcohol rehab. Indianapolis is a central location in the country where you can get treatment that you need.
Alcohol abuse is a serious problem and if you know that you or your loved one is dealing with an issue related to substance abuse, it may be best to seek out at recovery facility that can help you.
Before we look at how effective alcohol treatment can be, let's first take a look at alcohol abuse and the problems associated with it, such as alcohol withdrawal.
The Problems With Alcohol Withdrawal
Alcohol withdrawal is a problem that refers to symptoms that will occur in a person who has been drinking too much alcohol on a regular basis and then discontinues their drinking habits.
Unfortunately, alcohol use is something that leads to major problems with alcohol withdrawal that can cause a lot of physical and mental health problems.
Causes
Alcohol withdrawal is something that is more likely to occur and develop when you drink regularly. Generally speaking, the more severe the drinking problem is, the more severe withdrawal symptoms will be.
Alcohol withdrawal symptoms are something that usually occur within 8 hours after the last drink, but is something that can occur days later. Symptoms will peak 24 to 72 hours after the last drink but can last for weeks in some cases.
Symptoms
There are a number of common symptoms associated with alcohol withdrawal including:
Anxiety
Depression
Fatigue
Irritability
Mood swings
Jumpiness
Some of the more problematic symptoms include:
Sweating
Headaches
Insomnia
Rapid heart rate
Tremors of the hands
Severe forms of alcohol withdrawal will likely cause delirium tremens in the body which is a serious issue and can cause things like agitation, fever, seizures, confusion, and hallucinations.
These are all serious problems and if you or a loved one is dealing with these issues, you need to look for help for these problems. If you are wondering how these problems may have begun in the first place, it is important to understand alcohol dependency and addiction.
Dependency and Withdrawal
Alcohol dependency is something that occurs from continued excessive alcohol consumption. The development of this dependency is a somewhat complex process. For one, a person's propensity for using substances is affected by the positive reinforcing effects, such as euphoria and reduction of anxiety, that can be caused by using these substances. These effects and the memories with these effects can influence a person's learned associated with alcohol.
Dependence is something that builds and worsens over time and is something that leads to many different problems including damage to the kidneys, liver, and other organs including the brain. Alcohol is the third leading cause of preventable deaths in the United States.
Alcohol dependence is characterized by a number of different things including:
Cravings and compulsions to drink alcohol
Drinking to relieve or avoid withdrawal symptoms
Repeated relapses after attempting to quit
A buildup of tolerance
Uncontrollable drinking that causes negative consequences and potential harm to others
Overall, there are a number of problems and issues that are associated with alcohol abuse and dependence. Luckily, there are treatment opportunities and local recovery centers such as rehab facilities in Indianapolis available to help patients with their respective substance abuse disorders and problems that they are dealing with.
How Alcohol Rehab In Indianapolis Can Help
If you are looking for help with alcohol use or substance abuse treatment, localized recovery is one route that you can take to get the help that you need. If you are unsure whether you should seek out national or local help for your loved one's addiction, there are a few things to consider.
For one, it is important to understand that seeking out local help such as an Indianapolis rehab can provide your loved one with access to their family and loved ones who can help provide them with the support and encouragement that they need to improve their situation.
It should also be noted that inpatient treatment, generally includes a number of evidence-based treatment methods and therapies. This is where going to a local treatment center can provide you with a full and comprehensive plan as patients will have closer access to their loved ones, allowing them to participate and group and family therapy sessions that are proven to help patients with these issues.
Along with family-based therapy programs, patients are likely to go through different treatment plans to help them learn more about addiction and better understand ways and methods that they can implement to reduce cravings and avoid relapse following quitting alcohol.
Medication-assisted treatment is also an option that is available to help patients in specific cases. MAT is a part of the treatment process that can be beneficial for some people but it is up to the clinician's discretion if this is the best way to proceed. There are a number of different forms of MAT available to patients specifically to help with alcohol use disorder.
Disulfiram is on the common forms of MAT that is used to help treat chronic alcoholism. It is most effective for patients who have already gone through the detoxification stage of treatment. Along with disulfiram, naltrexone, such as Vivitrol can also be used to help patients who are dealing with alcohol use disorder.
Naltrexone works by blocking the euphoric effects and feelings that are associated with intoxication.This allows people to reduce their drinking behaviors and remain in treatment as well as avoid relapses.
While MAT can be useful and help patients with certain problems that they may be dealing with, it is important to note that MAT, and treatment in general, works the best when patients are exposed to a wide variety of treatment efforts.
Landmark Recovery
Landmark Recovery is one treatment center that is available to help patients with whatever substance abuse issue that they may be dealing with. Landmark has rehabs in Indiana and Kentucky and is here to help as many patients as possible overcome addiction. if you are interested in learning more about Landmark Recovery and our advanced treatment options, please reach out to our admissions team for a free consultation.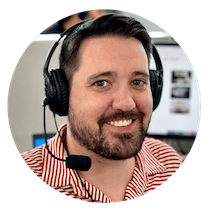 Choose Recovery Over Addiction
We're here 24/7 to help you get the care you need to live life on your terms, without drugs or alcohol. Talk to our recovery specialists today and learn about our integrated treatment programs.