Dozens of influential Black Americans collectively blazed trails to help create a more holistic and inclusive picture of mental health, addiction, and recovery. They've reached legendary status in the fields of psychiatry, therapy, policy development, research, music, and sports. Their careers and professional works, whether it be books they have authored or programs they have launched, reflect unique perspectives, experiences, and unconventional solutions to common but complex human struggles.
While this list is by no means comprehensive, it highlights some of the Black Americans who pioneered progress and change within the world of substance use disorders and addiction recovery. Their accomplishments and dedication to helping people reach their full potential should be celebrated year-round, not just during Black History Month.
Michelle Alexander, J.D.
A civil rights lawyer, writer, and professor, Michelle Alexander is well known for her perceptive and disruptive book "The New Jim Crow: Mass Incarceration in the Age of Colorblindness."  Alexander is also lauded for her research and writing about racial bias in the United States' drug policies, law enforcement, and criminal justice system.
"It's not enough to end the drug war," she said in regard to how Black and Hispanic Americans have been disproportionately affected by drug arrests and imprisonments. "We must also repair the harms caused by it."
Read her recent and past articles in The New York Times.
Chaney Allen
She not only penned the first autobiography about being a Black woman in recovery, "I'm Black and I'm Sober: The Timeless Story of a Woman's Journey Back to Sanity," but Chaney Allen also founded the California Black Commission on Alcoholism, the California Women's Commission on Alcoholism, and trained counselors to work with minorities struggling with alcohol use through the Alcoholism and Counseling Education Center. Allen also helped organize two rehabilitation houses and a women's detox center in Cincinnati, which bears her name.
Interested in other personal stories and memoirs by Black individuals in recovery? Check out this list.
Carl Bell, M.D.
A distinguished and well-known psychiatrist from Chicago, Dr. Carl Bell was a prolific researcher and writer for the National Institute of Mental Health. He was an avid mental health advocate and an educator in various capacities, including as a professor of psychiatry and public health at the University of Illinois at Chicago. He wrote more than 450 book chapters and articles about many topics including treating fetal alcohol syndrome, addiction and co-occurring disorders, HIV prevention, issues that affected Black youth, social determinants of health, and much more.
A flurry of health professionals, news outlets, and admirers wrote about his life and legacy following his death in 2019. One such tribute was published in the US National Library of Medicine.
Claude Brown
An author, essayist, and lecturer, Claude Brown's acclaimed novels "Manchild in the Promised Land" (1965) and "The Children of Ham" (1976) shed light on the mid-20th century heroin epidemic among Black teenagers in Harlem. He wrote "Manchild" while a student at Howard University. Brown ultimately believed the culprit behind drug abuse and violence was poverty. The New York Times praised the book, saying that it is "written in brutal and unvarnished honesty in the plain talk of the people, in language that is fierce, uproarious, obscene and tender, but always sensible and direct."
The New York Times also wrote about Brown and "Manchild" upon his death in 2002, describing the 1965 novel as a "classic of American literature."
Frederick D. Harper, Ph.D.
Frederick Harper's study of historical alcohol problems among Black Americans was both significant and extensive. He published his findings in his 1976 book "Alcohol Abuse & Black America," which was influential as modern alcohol treatment tactics were beginning to emerge. Harper wrote profound articles about the construct of happiness within the context of counseling, the future of psychotherapy, and the hierarchy of basic human needs.
John Lucas, Jr.
Currently serving as the player development coach for the NBA's Houston Rockets, John Lucas II is a former professional basketball player and a former coach with the San Antonio Spurs, Philadelphia 76ers, and Cleveland Cavaliers. A University of Maryland graduate, Lucas is also a recovering cocaine addict who spent over 30 years providing peer recovery support for other NBA players suspended for violating the league's substance use policy. He wrote the NBA's drug policies and coordinated efforts to place program counselors in NBA and NFL cities. He is also the author of "Winning a Day at a Time."
Maxie Clarence Maultsby Jr., M.D.
Dr. Maxie C. Maultsby founded rational behavior therapy, a method of psychotherapy which explores emotional and behavioral self-management. His work helped propel emotional self-help to become a legitimate focus of scientific research and clinical therapy, including addiction counseling. Maultsby also created a system of cognitive-behavioral psychotherapy and counseling that made a connection between the neuroscience of how the brain works with emotional and behavioral self-control. His methods were the first comprehensive, short-term techniques used in psychotherapy that produced long-term results.
Jacki McKinney, M.S.W.
As a survivor of trauma, addiction, homelessness, and the psychiatric and criminal justice systems, Jacki McKinney set out to improve conditions for, and the attitudes toward, people with mental illnesses. McKinney was a leader, speaker, and advocate for trauma survivors and African American women.  She also was a consultant and advisor to the Center for Mental Health Services and spoke nationally on issues of seclusion and restraint, intergenerational family support, and minority issues in public mental health. For her outstanding work, McKinney was recognized by Mental Health America with the Clifford W. Beers Award, and she was the recipient of a Lifetime Achievement Award from the Substance Abuse & Mental Health Services Administration's Voice Awards program.
Lonnie Edward Mitchell, Ph.D.
Dr. Lonnie Mitchell was the director of Washington's drug and alcohol treatment agency during the mid-1980s. He led efforts for the then new National Institute on Drug Abuse in response to, and to prepare for, the nation's growing addiction treatment workforce. Working with state and local partners, Mitchell created a system for educating, training, and credentialling a primarily "ex-addict" workforce while also recruiting and training medical professionals and social workers to create the "new profession" of addiction care and counseling. Mitchell also taught at the medical college of Howard University, where he was also deputy director of the Center for Youth. He passed away in 1997.
Mark Sanders
Mark Sanders is a long-term educator and author of various publications, including "Treating the African American Male Substance Abuser" and "Slipping Through the Cracks: Intervention Strategies for Clients with Multiple Addictions and Disorders." Sanders launched the "Online Museum of African American Addictions, Treatment and Recovery" in 2016 to share research that he gathered. He also edited "Substance Use Disorders in African American Communities," a work that included chapters on addiction treatment and recovery written by 13 Black American authors.
Read an interview with Sanders and the Addiction Technology Transfer Center Network.
Wilma Townsend
A nationally recognized leader and pioneer in the recovery movement, Wilma Townsend served as a Public Health Analyst at the Center for Mental Health Services in the Consumer Affairs Office of SAMHSA. She was also a board member of the National Leadership Council for African American Behavioral health and a founding member of the Multiethnic Advocates for Cultural Competence in Ohio. An expert in issues of cultural competence, Townsend helped organizations make changes to minimize disparities in access to care and increase quality of care given to people of color. She also championed the overall development of recovery-oriented behavioral health care and the expansion of peer-based recovery support services. Townsend authored two books: "Emerging Best Practices in Mental Health Recovery" (Editions 1 and 2) and "Consumers in the Mental Health Workforce: A Handbook for Community Providers."
For a more extensive list of Black Americans who made – and are still making – impressive contributions to the field of addiction and recovery, visit MuseumofAfricanAmericanAddictionsRecovery.org/pioneers.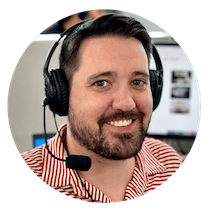 Choose Recovery Over Addiction
We're here 24/7 to help you get the care you need to live life on your terms, without drugs or alcohol. Talk to our recovery specialists today and learn about our integrated treatment programs.