Halloween is a festive time loved for its traditions: costumes, parties, and treats (even candy corn). However, certain Halloween rituals can be challenging for those on the addiction recovery path. They can present temptations linked to alcohol or substances. Instead of navigating these hurdles, embrace Sober October with a popular pastime: a Halloween movie marathon.
The Importance of Finding Fun & Safe Halloween Activities
Gathered with friends or family on a crisp fall night, watching scary movies is festive. Plus, it keeps you and others safe, especially from potential DUI mistakes involving trick-or-treaters.
The stats speak volumes about October's risks. The National Highway Traffic Safety Administration (NHTSA) has dubbed October "Pedestrian Safety Month," with traffic data justifying the name. An estimated 7,388 pedestrian fatalities were reported in 2021, a 13% increase from 2020. That means one pedestrian died in a traffic crash every 71 minutes in 2021.
Many were attributed to DUI incidents, particularly tragic when young trick-or-treaters are involved. Therefore, welcoming sober Halloween activities, like our movie marathon, provides fun without threatening safety or sobriety.
The Charm of Movie Marathons
There's a certain magic in watching movies. When the lights dim, the world fades, and we're sent to different realities for a few hours. The magic amplifies when it's an October horror film, with every jump-scare and suspenseful scene echoing Halloween's spirit. 
Movie marathons provide entertainment and a bonding experience. Huddling on a couch with loved ones and sharing reactions and theories creates lasting memories. 
The rise of streaming services has elevated this experience. Platforms like Netflix, Hulu, and Amazon Prime offer massive spooky selections, making movie marathons convenient. 
Let's dive into our selection of handpicked movies, perfect for a sober and festive Halloween movie marathon.
Editor's Note
: This movie list is in no particular order. We've received no paid promotions for these film recommendations. We aim to offer Halloween movie suggestions for those prioritizing sobriety, ensuring a festive, safe celebration for all.
10 Halloween Movie Marathon Classics
Psycho (1960)
This Alfred Hitchcock masterpiece is a defining classic in horror, known for its suspenseful narrative and the iconic shower scene.
It's a must-watch that sets standards for horror movies. Watch it on Peacock and Amazon Prime Video.
The Texas Chain Saw Massacre (1974)
A group of friends encounter the chainsaw-wielding maniac Leatherface and fight for survival. This film revolutionized the horror genre with its gritty realism and unsettling atmosphere, making it essential for Halloween. Stream it for free on Tubi and Amazon Prime Video.
Carrie (1976)
Carrie, a high school girl with telekinetic abilities, faces bullying from her peers and oppression from her religious mother. It's a pioneering horror film with a legendary climax at the school prom. Watch it on Hulu and Amazon Prime Video.
Halloween (1978)
This film introduced the world to Michael Myers, one of horror's most iconic antagonists, and is a staple for any Halloween movie night. Catch it for free on Crackle and PLEX.
The Exorcist (1973)
Not only did this film send shivers down the spines of its viewers, but it also set a standard for possession-based horror films. Experience the chills on Max and Amazon Prime Video.
Poltergeist (1982)
The Freeling family's life turns upside down when spirits abduct their daughter in their own home. With its scary visuals and the classic line "They're here," this film remains a pillar of supernatural horror. Available on Apple TV and Amazon Prime Video.
Hocus Pocus (1993)
Three witch sisters from 17th-century Salem are resurrected by a teenage boy in modern times, leading to comedic and spooky adventures. A blend of humor, magic, and Halloween charm, this film is a family-friendly addition to your movie marathon list. Watch it on Disney+ and Amazon Prime Video.
The Nightmare Before Christmas (1993)
Jack Skellington, the king of Halloween Town, discovers Christmas Town and tries to bring its joy to his town. This Tim Burton classic, a blend of Halloween and Christmas, is a visual and musical treat. Stream it on Disney+ and Amazon Prime Video.
Trick 'r Treat (2007)
Interwoven horror tales occur on Halloween night, from trick-or-treating monsters to vengeful spirits. This anthology film celebrates Halloween traditions and is a stylish must-watch. Available on Amazon Prime Video and Vudu.
The Conjuring (2013)
Paranormal investigators Ed and Lorraine Warren assist a family haunted by evil spirits in their farmhouse. Based on true events, this modern classic rejuvenated the haunted house subgenre and sparked a successful franchise. Stream it on Max and Hulu.
Fresh Frights: 10 Newer Halloween Movies to Stream
Get Out (2017)
A black man discovers shocking truths when he visits his Caucasian girlfriend's family estate. This Jordan Peele film provides scares and deep commentary on racism. Dive into this psychological thriller on Peacock and Hulu.
Hereditary (2018)
After the family matriarch dies, her descendants uncover terrifying family secrets. Combining emotional drama with sheer terror, Ari Aster's debut has been hailed as a new-age horror classic. Experience the unease on Max and Amazon Prime Video.
Midsommar (2019)
A couple's trip to a Swedish village for a once-in-a-lifetime midsummer festival becomes a nightmare as the locals reveal their disturbing traditions. From the unsettling daylight horror to the cultural shocks, it's a different kind of fear. Stream this folk horror on Amazon Prime Video and FuboTV.
The Lighthouse (2019)
Two lighthouse keepers descend into madness on a remote and mysterious island in the 1890s. With its black-and-white cinematography and intense performances, "The Lighthouse" descends into psychological horror. Dive deep into this tale on Showtime and Amazon Prime Video.
Doctor Sleep (2019)
Decades after the events of "The Shining," Danny Torrance, a now-adult, meets a young girl with similar powers and must save her from a cult. This film is a thrilling continuation that pays homage to its predecessor while carving its path. Available on Hulu and Max.
The Invisible Man (2020)
After a woman's abusive ex seemingly dies, an unseen someone begins to her. This modern retelling of the classic 1933 tale blends suspense with relevant societal issues. Catch it on Peacock and Hulu.
A Quiet Place Part II (2021)
Following the deadly events at home, the Abbott family faces terrors of the outside world as they continue their fight for survival in silence. They discover that creatures hunting by sound aren't the sole threats lurking beyond. Witness this quiet, suspenseful thriller on Amazon Prime Video and Paramount+.
The Black Phone (2021)
A kidnapped boy finds comfort in a disconnected phone, connecting him to his captor's past victims. This chilling tale is a gripping addition to modern horror. Stream it on Amazon Prime Video and Apple TV.
Nope (2022)
A man and his sister uncover something sinister in the skies above their California horse ranch, while a nearby theme park owner seeks to capitalize on the mysterious, extraterrestrial phenomenon. Add this atmospheric thriller to your movie list, available on Amazon Prime Video and Apple TV.
The Blackening (2023)
Seven friends embark on a weekend getaway, but their retreat becomes a nightmare when they're trapped in a cabin with a killer carrying a vendetta. They strive to survive using their street smarts and horror movie knowledge. Stream this comedic horror movie on Hulu and Amazon Prime Video.
Beyond the Scares: Horror Film Themes for Recovery Seekers
Horror films can be more than just Halloween entertainment for those in recovery. They can act as a mirror to real-life challenges, offering reassurance and motivation. 
For example: "Doctor Sleep" tackles addiction, showcasing the main character's fight against alcoholism and past demons. "Hereditary" explores the weight of generational family trauma, reminding us how important confronting and healing from our past is. Film franchises like "A Quiet Place" emphasize resilience, a vital quality for anyone on a recovery journey. 
Watching these characters overcome difficult odds can serve as a beacon of hope, stressing that one can overcome any challenge, including addiction, with determination and support.
Final Takeaways
Halloween movies and Sober October align uniquely. This season is known for its spooky thrills, but it's also an opportunity to reflect and affirm your recovery journey. The chosen films entertain and resonate deeper, highlighting themes like resilience, confronting trauma, and the ongoing battle against addiction. Celebrate this Halloween season with these movies and be reminded of the strength and resolve it takes to maintain sobriety.
Recovery Begins With a Single Step
Movie marathons are a positive way to spend Sober October. But remember, facing addiction demands ongoing commitment. Landmark Recovery is here to guide and support you every step of the way. Discover more about our integrated addiction treatment programs at our drug and alcohol rehab centers in the following states:
Call 888-448-0302 24/7 to reach our confidential admissions line. Your recovery path is our priority.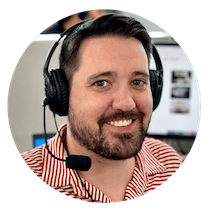 Choose Recovery Over Addiction
We're here 24/7 to help you get the care you need to live life on your terms, without drugs or alcohol. Talk to our recovery specialists today and learn about our integrated treatment programs.