Updated: August 21, 2023, at 12:41 p.m.
What to do With Your Pet While in Rehab
The decision to enter residential treatment for drug or alcohol addiction might leave many pet owners on the fence. One of the main reasons people hesitate to go to drug or alcohol rehab is that they don't have anyone to care for their animals while they're away. All that being said, being a pet owner is a factor that might require planning before many consider leaving their pets for longer than they'd like.
According to a survey from pet-sitting service DogVacay, two-thirds of dog owners have to leave their furry friends at home alone for long periods — and 80% feel guilty. Additionally, the average American dog spends about 2,080 hours a year alone, while 60% of owners worry that their pet might injure itself while alone.
View this post on Instagram
Animals are also known to reduce stress and loneliness through companionship, which could lead many pet owners to believe they'll lose their sense of comfort and stress relief if they leave their pets for treatment. While it's understandable that leaving your pet for an extended period can cause anxiety and worry, it's important to remember that rehab is designed to help you focus on overcoming your addiction and getting healthier. To accomplish this, you might need to separate yourself from your pet.
However, knowing that your animal will be cared for in a safe and loving environment will ease any stress and allow you to focus all your energy on healing and recovery.
5 Pet Care Options During Rehab
Here are five smart ways to ensure your pet is cared for while you're at drug or alcohol rehab.
1. Bring your pet to inpatient rehab with you
Landmark Recovery is one of the few addiction treatment centers that allow patients to bring their pets to inpatient rehab. Keep in mind that dogs are the only pets that will be considered. Your dog must qualify and be certified as an emotional support animal (ESA). Once approved, your dog must be kept in a kennel inside your room.
Call 888-448-0302 for information on bringing your dog to rehab. A Patient Navigator will be available 24/7 to answer questions on a confidential phone line.
2. Consider an outpatient rehab program
For those who want help but can't afford to pay for pet boarding or a sitter, entering an outpatient rehab program is a great option, especially if you've already completed medical detox or residential treatment. Intensive outpatient programs (IOPs) provide flexibility for patients ready to transition back into daily home life.
You can attend weekly therapy sessions and classes at a rehab facility during the day. The biggest difference between inpatient and outpatient rehab is that you get to return home every night and continue to care for your pet.
3. Take your pet to a boarding facility
Pet boarding can become costly depending on the length of your rehab stay, but it's a good option if you don't mind paying for convenience. The national average for dog boarding kennels, for example, is between $30 and $50 per night, according to HomeGuide, with weekly rates costing around $150. If you want to board a cat, it could cost you around $25 per night on average.
That means, for a 30-day residential treatment stay at Landmark Recovery, you could pay between $600 and $750 to board your pet.
4. Ask a friend or family member to pet-sit
Finding a trusted family member or friend is a compromise that could work if you're worried about leaving your pet to go to inpatient rehab. You might know somebody who'd love to have the company of a pet or are more interested in helping you overcome your addiction so that you're around to take care of your pet long-term. If your loved one agrees to pet-sit while you're gone, consider allowing them to stay at your home.
This might help your pet avoid the trauma of a new environment on top of your extended absence. You could also offer to pet-sit for them in the future, considering you'll be much healthier after treatment.
5. Hire a pet sitter to stay at home with your animal
Like pet boarding facilities, hiring a sitter provides convenience and security for those who don't want their pet to be alone. According to Thumbtack, on average, pet sitters charge $25 to $30 a day, depending on the services involved. Overnight pet-sitting can cost between $75 and $85 per day.
View this post on Instagram
Don't let pet care stop you from getting help
If you or a loved one is looking for pet care while you go to drug or alcohol rehab, call 888-448-0302 to connect with a Patient Navigator. The admissions team at Landmark Recovery is available 24/7 to help you find local pet sitters or boarding facilities. Visit our locations page to find a nearby treatment center in the following states: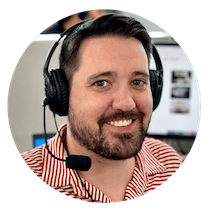 Choose Recovery Over Addiction
We're here 24/7 to help you get the care you need to live life on your terms, without drugs or alcohol. Talk to our recovery specialists today and learn about our integrated treatment programs.